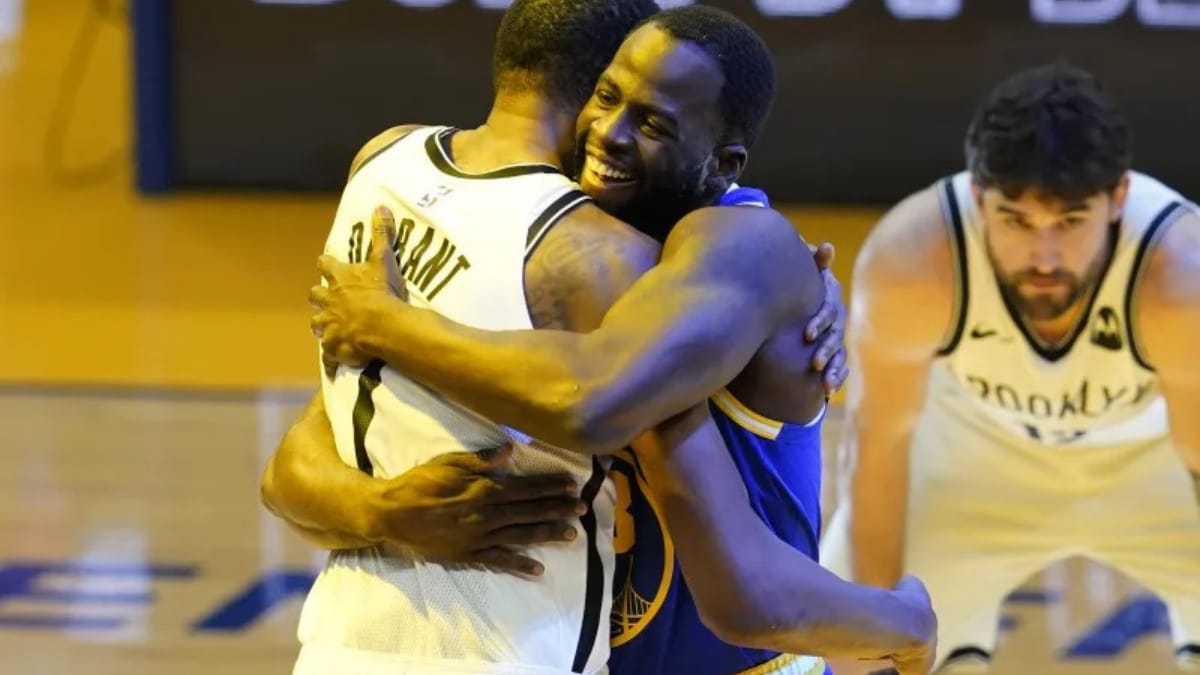 Former Warrior, Kevin Durant returned to the Chase Center for the first time after his departure two seasons back. From getting a warm tribute, to distributing hugs and handshakes all around, Durant could sense the love Golden State still has for him. Having led his team with 20 points, the Brooklyn Nets big 3 dazzled on the court, while the Warriors lacked. Former Durant's teammate, Draymond Green revealed his experience playing alongside him. 
Draymond Green is more or less in the role of a mentor-playmaker for the Warriors. He added 8 assists, 7 boards, 6 points and a block but had no answers to former teammate Kevin Durant. It was clearly a match in which the Warriors were suppressed by the Big 3 of the Brooklyn nets.
Draymond Green on facing former teammate Draymond Green
The 30-YO had to exit the game early because of injury and could play for 32 minutes. He was guarding KD when he hit the floor and probably hurt his leg.
In the post-game interview, the GSW vet said on attempting to stop KD, "It sucked. We got our a** kicked… There weren't many emotions it was just a basketball game."
He also reflected on how KD is literally unstoppable, and that it's almost impossible to tame the big man down.
The Nets' Big Three scored/assisted on 100 points and this is one landmark which, if they achieve, it's tough for any team to overpower them. James Harden has clearly taken the responsibility for making the play as he assisted on 16 shots while missing his triple-double by just two rebounds.
Having said that, Brooklyn Nets are not done yet with their tough fixtures as they face Los Angeles Lakers as well within this month as well. Let's wait and watch how the Nets' Big 3 are able to come out on top then? 
Also Read: Kevin Durant leads Brooklyn past Warriors in his return to the…