The UFC women's strawweight champion Weili Zhang is booked to face the former champion Rose Namajunas in her next title defense at UFC 261. Zhang defended her title against Joanna Jedrzejczyk at UFC 248 in the fight that won the hearts of UFC fans around the world.
This is going to be Weili Zhang's second title defense and many people believe Rose Namajunas is going to be the toughest test for her. Even the boxing legend Mike Tyson believes the same.
Speaking to Dana White on the recent edition of 'Hotbox', Mike Tyson suggests that Rose Namajunas will completely destroy Weili Zhang. The champion certainly doesn't like it and in her latest interview with China Global Television Network Zhang fires back at Mike Tyson.
Weili Zhang says, "Tyson has no right to comment because he knows nothing about MMA. He knows nothing about me, I will not be affected, but do my best instead, and I suggest Tyson try MMA mixed martial arts himself."
Weili Zhang is taking Rose Namajunas very seriously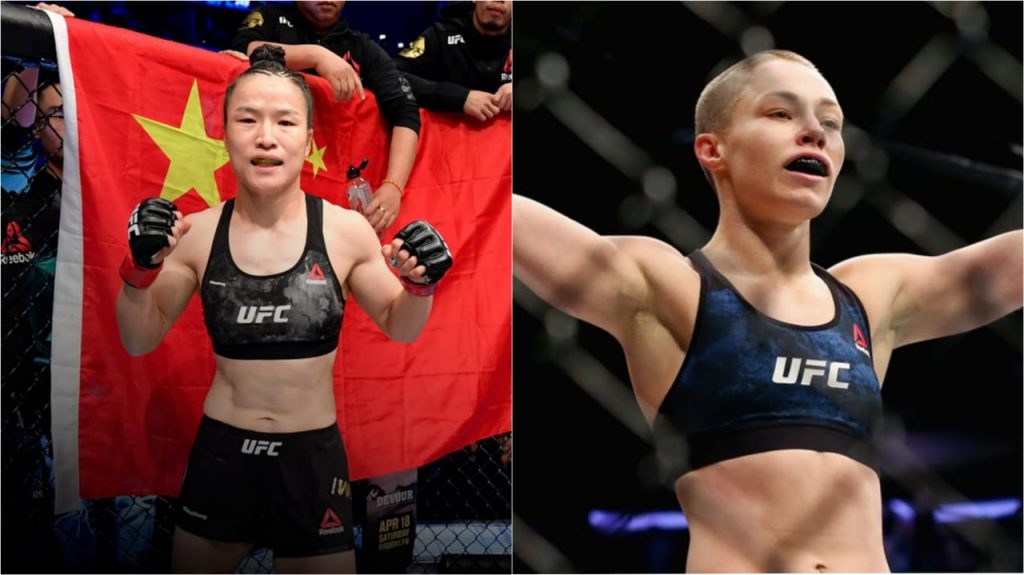 The champion isn't very much thrilled about the comment from Mike Tyson. But Weili Zhang will not let anyone affect her goal which is to defend the title once again at UFC 261.
Zhang credited her opponent for her skills, saying that she is taking Namajunas very seriously. She added, "She has great footwork and boxing skills. I have prepared specifically for her skill set."
"I will check my arsenal and pick the suitable weapon to play against her. I know that anything could happen," So against whom you all are rooting for his exciting matchup?
Also Read: Francis Ngannou believes things are going to be very much different from the first time he faced Miocic.
Miesha Tate has her eyes on the title once again after announcing her comeback.