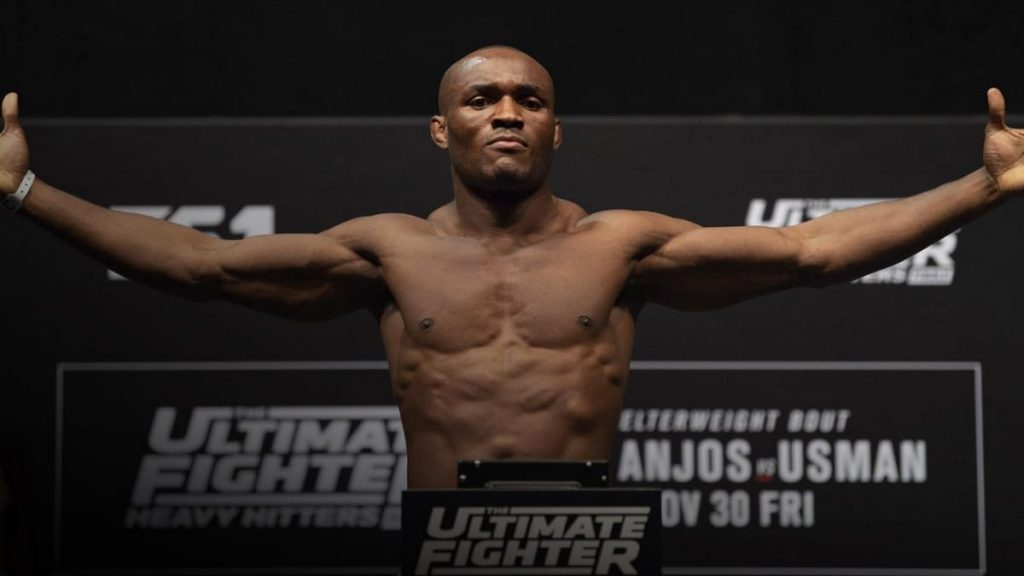 The 'Nigerian Nightmare' Kamaru Usman added one more achievement in his list of greatness by defeating his former teammate Gilbert Burns at UFC 258. With his win, he broke Georges St-Pierre's record of most consecutive wins in the Welterweight division.
Kamaru Usman dominated Burns throughout the fight; in the first round, Burns landed some nice and heavy shots that stunned the champion a little bit. But after that, it was Kamaru Usman's show only.
He hurt Burns really bad in the second round with his trademark jabs and in the third round scored a finish. Since winning the Welterweight title, Usman has defended it three times now that too against Colby Covington, Jorge Masvidal, and Gilbert Burns.
Dana White stated that UFC is trying to book a match between Leon Edwards and Colby Covington for the next title shot. Along with that, Usman also challenged Masvidal to face him back again with the full camp so he won't have any excuse.
It will be interesting to see now who'll feel the wrath of 'Nigerian Nightmare' next.
Stephen Thompson called for his title shot
Kamaru Usman has faced all the top five Welterweights in UFC and all of them faced loss at the hands of 'Nigerian Nightmare'. The only Welterweight that hasn't faced loss by his hands is the number 5th ranked Stephen Thompson.
Wonderboy is one of the best strikers in the division and he is coming with the latest win against the undefeated Geoff Neal. He is also in line for the title shot and after Usman's win against Burns he called out for his title shot.
Thompson says, "Well seeing as how I'm the only guy in the top 5 that Usman hasn't fought yet…I guess I'm next…makes sense right? Great performance Kamaru Usman."
So what you guys think Wonderboy deserves the next title shot or not?
Also Read: Max Holloway, Aljamain Sterling, Francis Ngannou, Justin Gaethje, and other UFC Aces react to Kamaru Usman's dominating victory against Gilbert Burns