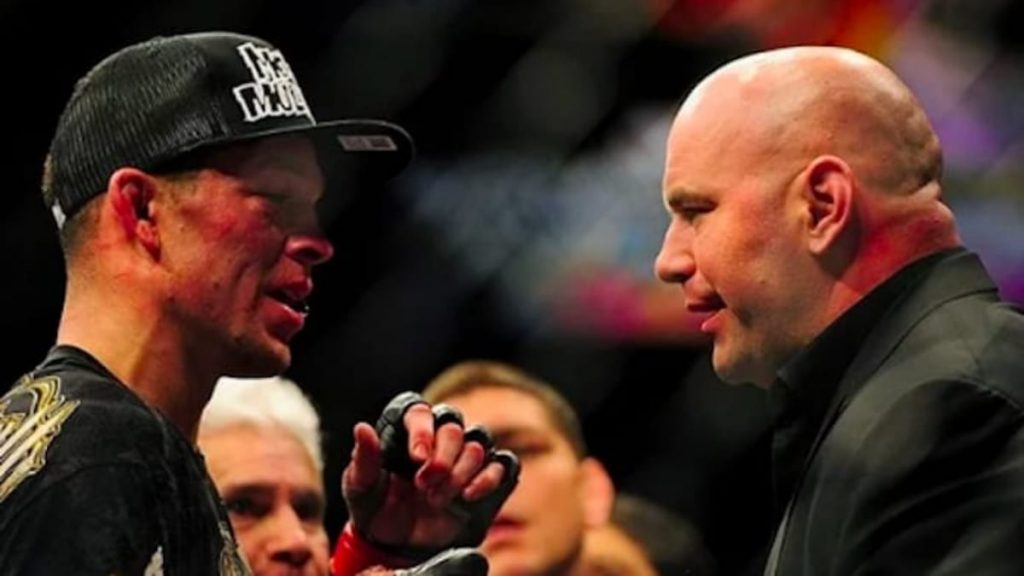 The UFC president Dana White really wants to bring back one of the crowd's favorite fighters 'The Stockton Slugger' Nate Diaz. Diaz has also shown the intentions of comeback and White is looking to book a fight for him.
In his latest interview with Oscar Willis, White told that UFC is looking a book a fight for Nate Diaz in the Lightweight division and he made it clear that it isn't against Tony Ferguson.
White says, "We're working on a Nate Diaz fight right now, It's not Tony, but if we get it done, I think you're gonna like it. Lightweight. It would put him in a really good position if he won the fight and the guy who he could potentially be fighting, I think it's a great fight for him too."
Nate Diaz will look a make a statement in the division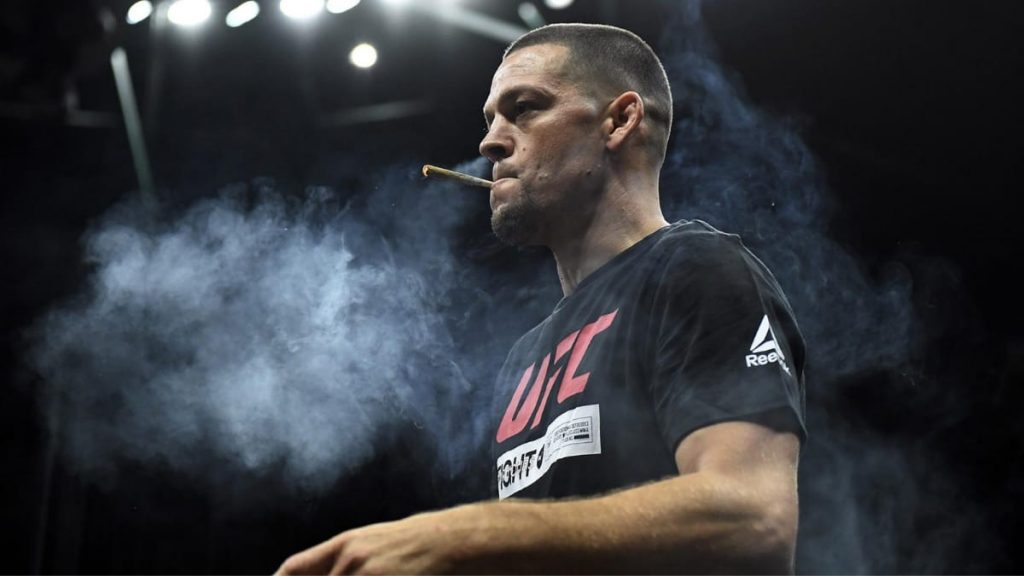 Nate Diaz last fought in the Lightweight division back in 2015 in a fight against Michael Johnson. Since then he has been fighting in the Welterweight division. Diaz has been training with his brother in the whole lockdown period for his comeback.
He last fought in November 2019 in a fight against Jorge Masvidal for the BMF Title in which he lost due to doctor stoppage. With the retirement of Khabib Nurmagomedov, the lightweight division is stacked with fighters and Nate Diaz's comeback in the division will make things a little more interesting.
Also Read: "I want to ask you how you want to be a BMF if you can't beat a little Mexican kid," Brandon Moreno slams Deiveson Figueiredo