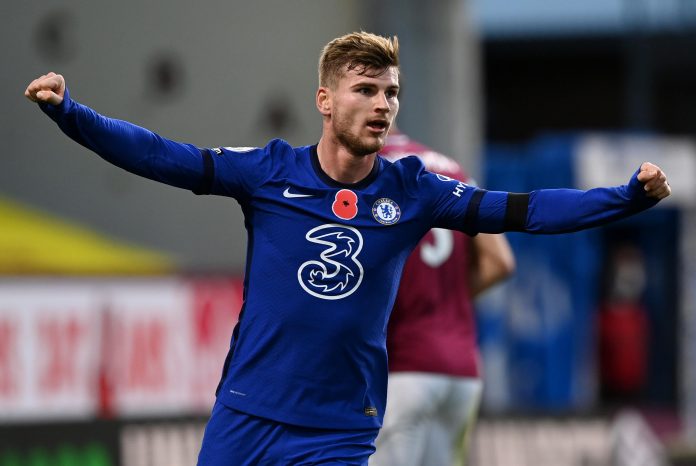 Chelsea have completed the signing of Timo Werner from RB Leipzig for 52 million euros. After competing with other clubs for the German international's signing, Chelsea have won the race. Werner will arrive at Stamford Bridge in July and has signed a five year contract.
Werner wrote on his twitter, "I am incredibly happy to be joining the blues next season! It feels like the right step for me. I am delighted to become a part of Chelsea FC. Really looking forward to playing for such a fantastic and historic club. See you soon Chelsea fans!"
Timo Werner looks like a perfect signing for both parties. The player will be excited by the youth setup at Chelsea while the blues have got their man.
Here we look at what positives the transfer brings for Werner as well as Chelsea Football Club.
Positives for Chelsea
1. 52 million euros is a steal for Werner's quality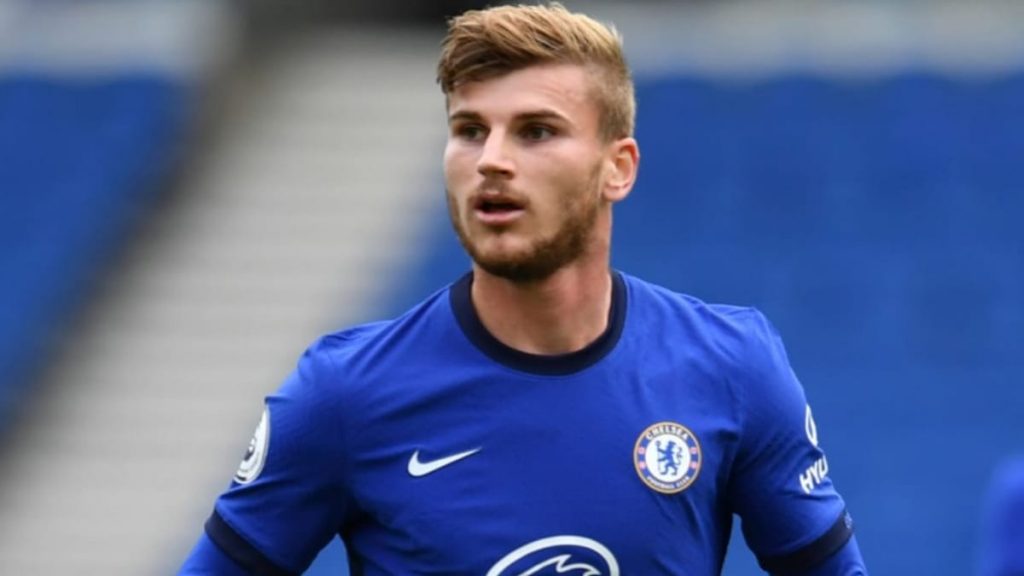 The transfer prices are way too inflated nowadays. Any player's transfer price is listed around the 100 million mark. In such an inflated market, to get Werner, a high-quality striker and a guaranteed goal-scorer for 52 million is a total bargain. To get Werner, a proven goalscorer in the Champions League as well for such an amount is a great sign of the club's plan for the future.
After the COVID-19 pandemic, many clubs are suffering financially. Liverpool, which was Werner's preferred destination, opted out of the move due to financial reasons. Chelsea had no such problems as their recent transfer ban meant they had enough funds for the upcoming window. Also, Chelsea sold Hazard for 100 million and have got Werner and Ziyech from that money. That is some serious business by Chelsea!
Also Read: Tough Group for U-16 Indian Football Team
2. A perfect addition to Lampard's youth setup
Everyone thought that Chelsea would be in serious trouble, When the transfer ban was imposed. The kind of squad that Chelsea have, it needed a lot of youngsters from the academy to step up to the main team. They needed a manager who trusts the youth. They got their very own legend Frank Lampard on board as manager. Lampard is known to trust the youth and that is why he got the best out of the Chelsea squad despite the transfer ban. A fine example is Billy Gilmour who has been brilliant when given a chance.
Lampard bolstered his youth squad by adding Ziyech and now Werner. Werner is a perfect addition as he can lead the other youngsters. Though young, Werner is very matured at his age and has the experience of playing in Europe's top competition. The German frontman can lead the charge for Chelsea in next season's Premier League and Champions League.
3. Versatility
In Timo Werner, Chelsea have got a frontman who is capable of playing in numerous positions. Lampard's Chelsea have set up in a 4-3-3 many times this season. If Lampard is to continue with Abraham up front, then he can consider Werner from Left-wing more as a second striker. The ex-Leipzig man has drifted on to the left many times even while playing as a striker for Leipzig. It helps the team to provide space out wide and he can come inside to take shots from his strong right-foot.
The other position is his preferred No.9. To adapt to the Premier league quickly, Werner would prefer a more central role with the likes of Pulisic and Ziyech out wide. He may not be a goal poacher who would muscle other defenders. However, he can get the wingers and attacking midfielders into the game while scoring some by himself. His versatility across the frontline will allow Lampard to experiment and change according to game situations.
Also Read: City seal comfortable win as same old problems continue for the Gunners
Positives for Werner
1. Sure Starter
A player like Timo Werner should be a starter wherever he goes. That is exactly what he will get at Chelsea. There were rumours of Barcelona, Bayern and Liverpool being in the race to sign the striker. However, with the quality upfront, at all the mentioned clubs, playing time would have gone for a hit. Lack of minutes would have hampered his development.
Also, sides like Barcelona and Madrid need a good performance from the player week in and out which is sometimes not possible for a player coming from a different league. That sometimes leads to the player being dropped for the next game. At Chelsea, though the eyes will be on him to shine in every match, Lampard will make sure that Werner gets his time. Even if he does not perform at the start,Werner will be trusted.
2. Chance to prove himself in the most competitive league
Werner has had his best season this year in the Bundesliga. There are debates over whether Bundesliga is really a competitive league. Bayern recently on their 8th consecutive title. While Werner has been performing individually, Leipzig as a team have not been able to compete for the title though they were in the race for a while.
Also Read: Partenopei win Coppa Italia after penalty shoot-out win
Werner has a chance to show that he can play at the top level in a much more intense league, now as the transfer is announced. Against tougher defences, Werner's skills would be tested but at the age of 24, it is a perfect challenge for him.
3. Lampard and Chelsea a good match for his development
Werner has been playing for a Leipzig side which in many ways similar to the current Chelsea side. Both have coaches which trust the youth. Leipzig and Chelsea play a free-flowing attacking style of football. With the addition of Ziyech and Werner, Chelsea are just going to improve their performance in front of the goal.
Werner will be given a free role at Chelsea similar to the one at Leipzig. For developmental purposes, it seems that Lampard is a perfect coach for him. Even the Leipzig bosses were asked about where should Werner move next? The answer from them was Chelsea as the observed a similar playing style between both clubs. This will allow Werner to settle in quicker than expected.
These were my reasons why Chelsea and Werner are a perfect match for each other. Only time will tell how does the story develop.
Also Read: Manchester City and Arsenal restart the Premier League with many questions to answer