After an enormous 4-month break from the sport. Cricket seemed to have returned to it's home, following a 3 match Test Series between West Indies and England. This was the first time in the history of cricket, that two home umpires were allotted to stand during the course of the match.
On the very 1st Day, England stumbled courtesy to Shannon Gabriel and Jason Holder taking 4 and 6 wickets each to dismiss the home side for a below power total of 204. West Indies is not considered to be a force in the longest version of the game by many experts. However, there was a surprise in the store for all. Kraigg Brathwaite and Shane Dowrich showed their persistence on the field, scoring 60+ and spending time on an unpredictable wicket. West Indies managed to bat for almost 2 days putting up a competitive lead of 114 runs.
Although the English batting line-up is star-studded, their Top 5 batsman started to really put on a show for the visitors, implying what the West Indian batsman did. England's top order took plenty of time to set themselves in, Zak Crowley really stamped his authority but Shannon Gabriel was not willing to take resistance for an answer. Taking 5 wickets at an incredible economy rate of just over 3.50, Gabriel let England post a chase-able target of 200 runs.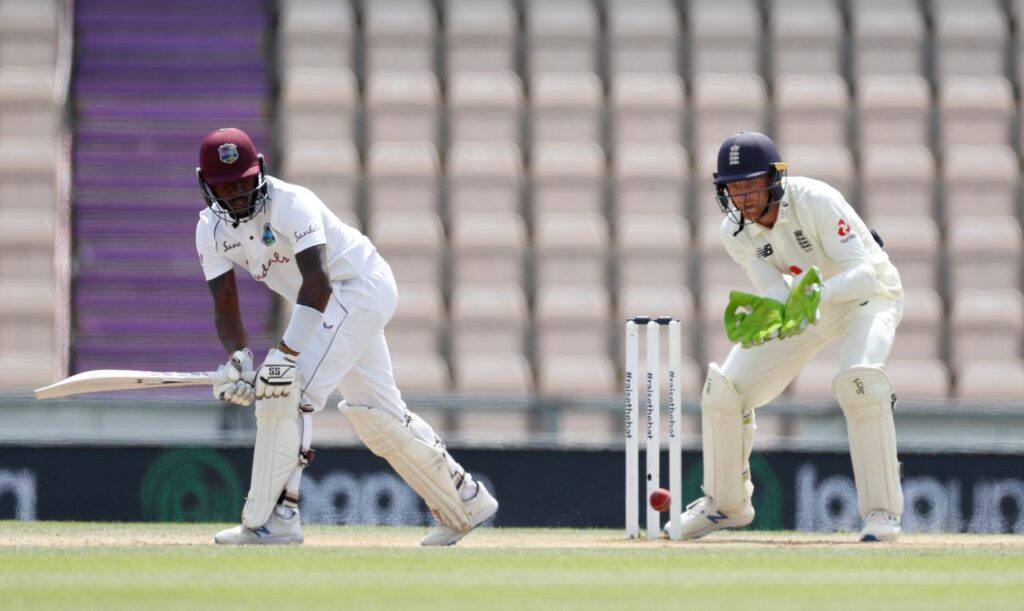 In the last innings of the Test, England got off a fiery start dismissing the top 3 for just 27 on the board. Top-order was burnt to a crisp by Jofra Archer but Jermaine Blackwood had no plans of letting the home team have an upper hand after fighting so well. He had a decent partnership with Roston Chase to set himself in, to just flourish towards the end. Blackwood stayed with Dowrich to stabilize the ship for the visitors and play the opposite style of cricket West Indian batsmen are known for.
One of those innings where the players and viewers could only look at the spectacle. Even when West Indies kept losing wickets on end, Blackwood kept him standing firm on the English soil. Blackwood was on the verge of scoring his 2nd Century in Test Cricket but surely one of the very best against England, given such difficult conditions. Scoring 95, Ben Strokes got the better off him as the batsman tried to wrap up the match in quickly. A steady 154 ball' 95 helped England kneel but the positives could surely be Ben Strokes all-round performance with the bowl as well as with the bat in the middle order for the host.