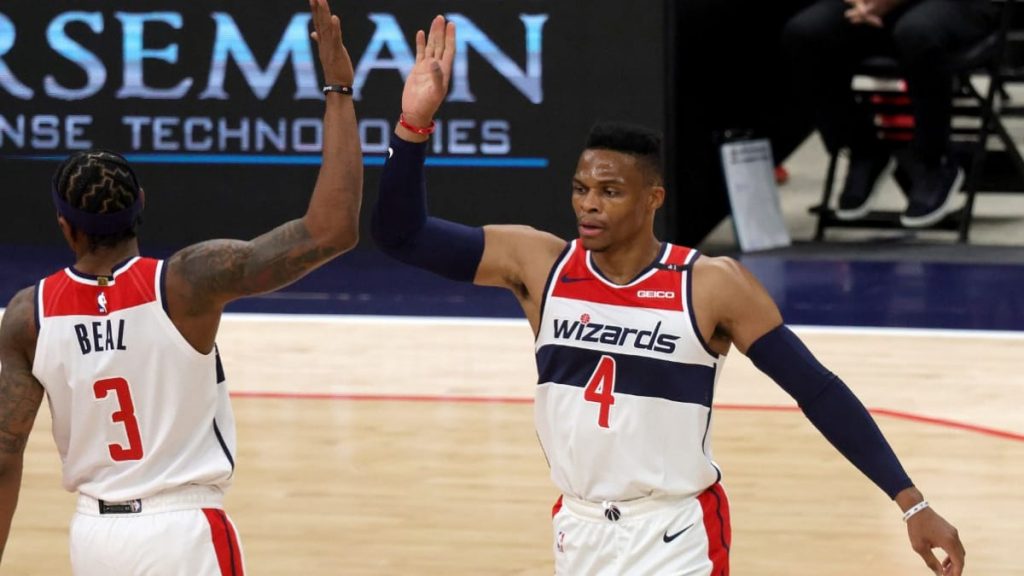 Bradley Beal and Russell Westbrook's performance are finally paying off for the Washington Wizards after some tough luck. With Kyrie Irving and Kevin Durant missing late jumpers for the Brooklyn Nets, the top contenders of the Eastern Conference have now lost 4 in 7 games. Bradley Beal scored a double-double with 27 points and 10 rebounds. Likewise, Russell Westbrook's double-double seem he is a perfect fit for the Wizards. Thomas Bryant scored 21 points and gave the crucial lead to the Wizards with just over 14 seconds remaining. 
Both Durant and Irving had good games offensively with this pair also getting a double-double for the Nets. The former got 28 points and 11 rebounds. While Irving registered 30 points and 10 assists against his name.  
Beal seals the deal as Durant and Irving miss clutch throws
The lead changed hands frequently down the stretch before Beal missed a jumper with the Wizards down by one. Bryant grabbed the rebound and the ball got back to Beal, who drove into the lane and dished it to his big man.
Irving then missed a 3-pointer but the Nets grabbed the rebound and got it to Durant, whose jumper with 1.5 seconds left was off.
The Nets, who pulled out a 145-141 shootout against the Hawks previously, were on pace for another one at halftime. Down 12 early in the second quarter after being outscored 11-0 to start the period, they finished with a flurry to lead 71-70. Irving and Beal both scored 20 points.
While the Brooklyn Nets are keen to finally fall into the win again, they would be hosting the Utah Jazz next. Whereas Washington Wizards would travel to Philadelphia to face Joel Embiid and his army. 
Also Read: LeBron James makes LA Lakers maintain their Away Record by beating…