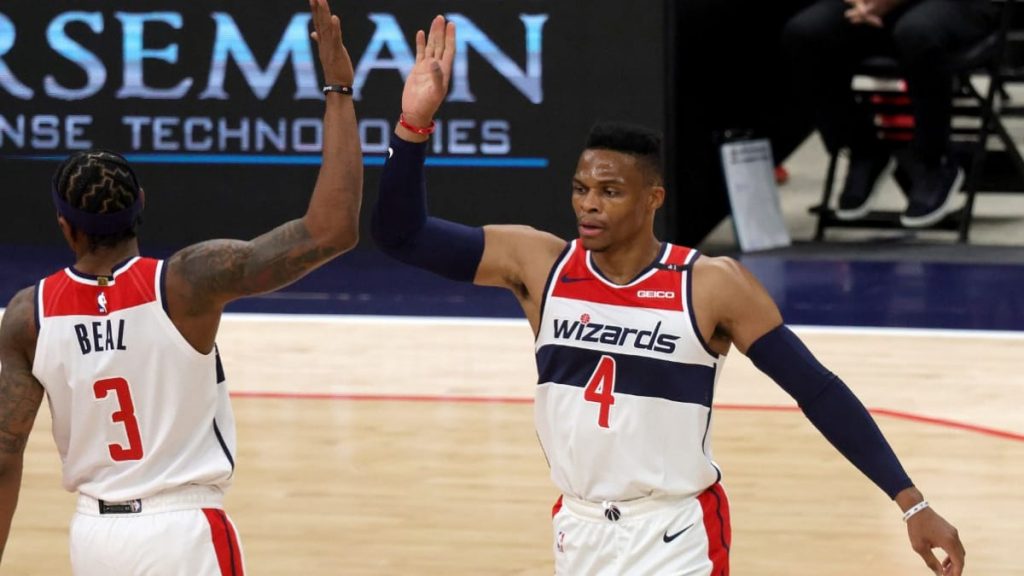 The Russell Westbrook and Bradley Beal jinx continues for the Washington Wizards as the franchise loses its 5th game of the 2020-21 season. Chicago Bulls beat Wizards 133-130 with men being down and out. Westbrook and Beal combined for another 50-point combined score. With Westbrook scoring another triple-double- 22 points, 10 rebounds and 11 assists.
Both Bradley Beal and Thomas Bryant scored 28. While even Raul Neto and Hachimura rose to the occasion to score 15 and 17 points respectively. On the other hand, talking about the Chicago Bulls, they have now won 2 in 5 games. Bulls were led by Zach LaVine and Porter Jr, who scored 22 and 28 points respectively.
What is going wrong for the Washington Wizards?
The Bulls, who lost their first three games and beat the Wizards twice in three days, took the lead on Coby White's two free throws with 1:01 to play.
Chicago had taken an 11-point lead in the third quarter, but couldn't hold it.
"Our defense wasn't very good. We fouled way too much," Bulls coach Billy Donovan said.
"Their speed and their pace is way better than ours, and we have got to change that for ourselves right now."
Chicago had seven players in double figures for the second straight game. White and Wendell Carter had 16, Daniel Gafford and Thaddeus Young added 15 and Patrick Williams had 10.
There is no doubt that the duo of Westbrook and Beal are playing well and delivering. But the question which the fanatics are asking is, whether it is just individual brilliance or a team's downfall which is greater at the moment for the Wizards? With bigger and ruthlessly dominating teams coming up in front of the Wizards in the weeks ahead, they need to improve significantly after suffering from their 5th consecutive loss.
Also Read: MVPs will their team to victories, no excuse Luka Doncic: Kendrick…