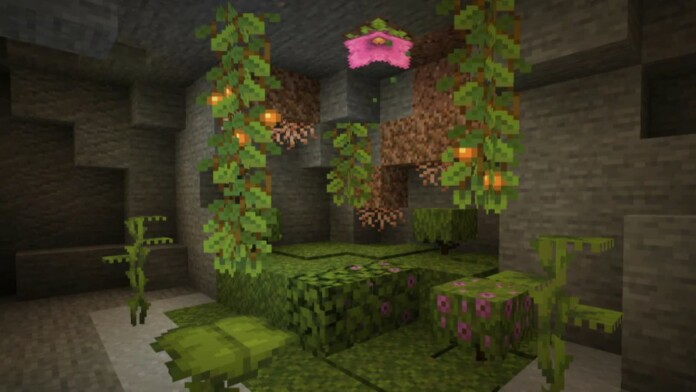 Minecraft is soon going to introduce the Caves and Cliffs update Part II during the holiday seasons. It introduces many new features that are being added and we discuss the Minecraft Dripleaf plant and its uses in the game.
The Caves and Cliffs update has many features that have been added and improved to the game. These are set up to revamp the mountains, caves and smaller hills. Many floral and fauna have also been introduced, Drip Leaf being a part of the flora. Other than this, Azalea, Spore Blossoms, Axolotls and Glow Squids have also been added.
Here is all about the Minecraft Dripleaf and its uses in the game.
Minecraft Dripleaf
There are two types of Drip Leaf in the game and it changes with growth. These are:
Small Dripleaf
Big Dripleaf
Related: Minecraft Snapshot 21w42a (Java update): A Musical update!
Locations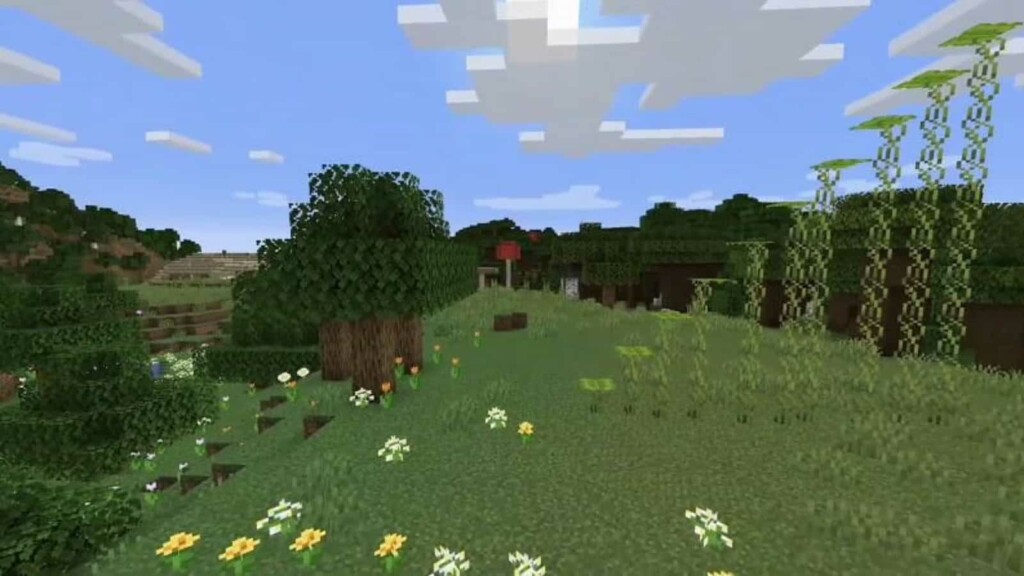 They are mainly found in the Lush Caves biome that are supposed to be introduced in the Caves and Cliffs update Part II. These are the new additions and will give the players further options for platforming. Other than natural generation in Lush Caves, they can sometimes be found in the trading section of the Wandering Traders.
Big Dripleaves can be broken using an Axe and smaller ones can be obtained through Shears.
Features of Dripleaves
Small Minecraft Dripleaf are a new plant and they are found in the Lush Caves biome and is the smaller version of the Big dripleaves. They can also be found from trading with Wandering traders. It can be mined with a pair of Shears otherwise they drop nothing.
The Big Drip leaves are the main feature as they can be used for platforming. They can be grown from small dripleaves naturally or by using bone meals.
They grow on the top of a stem like upright vine and have a lily-pad like texture. If someone, stands on the top for 1 second, the Leaf will drip down and drop the player standing on it. However, it will go up once again after a while.
One interesting fact is that players can use Redstone power to not let the Leaves drip but they have to power it directly and not through the stem.
This dropping effect in Minecraft Dripleaf is also observed when a projectile hits it or a frog jumps over it.
Follow our Instagram page for more updates on gaming and esports!
Also read: Top 3 features of Minecraft Lush Cave biome!