Minecraft Live 2021 is announced to be held today, that is, 16th October 2021 at about 4 PM UTC. Three new mobs are being featured in the Minecraft Mob Vote 2021 and the Minecraft Copper Golem is one of them!
Minecraft Live 2021 is the biggest event this year with the developers announcing what comes next in the game. The Caves and Cliffs update Part I has been released and has already been a great hit with the players. The Part II for this update is all set to release in the late Decembers and all its features have already been revealed through YouTube videos and lives.
The current Minecraft Live will feature what is to come next in the game after the Caves and Cliffs update and features an all new and exciting Mob Vote!
Minecraft Copper Golem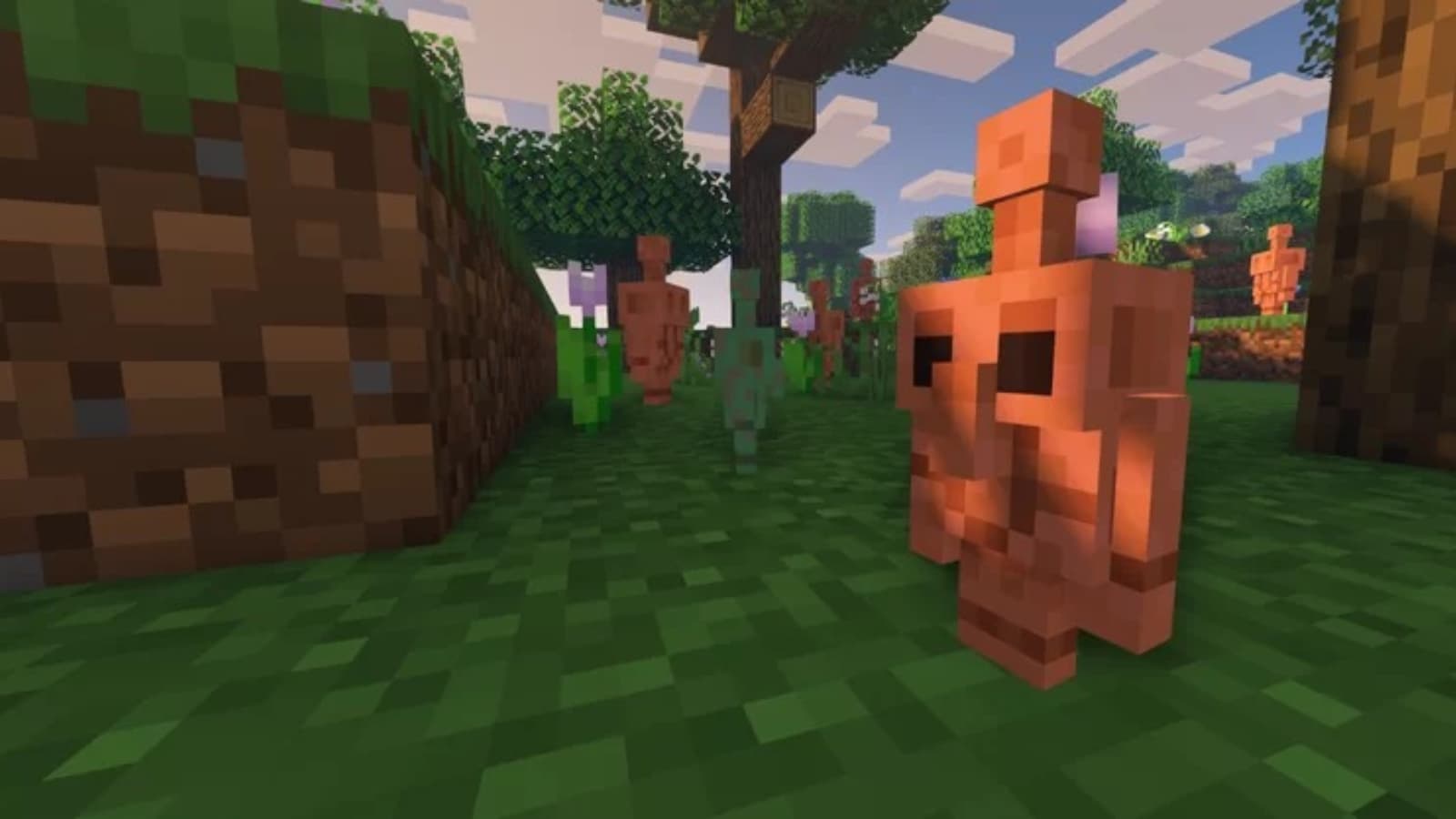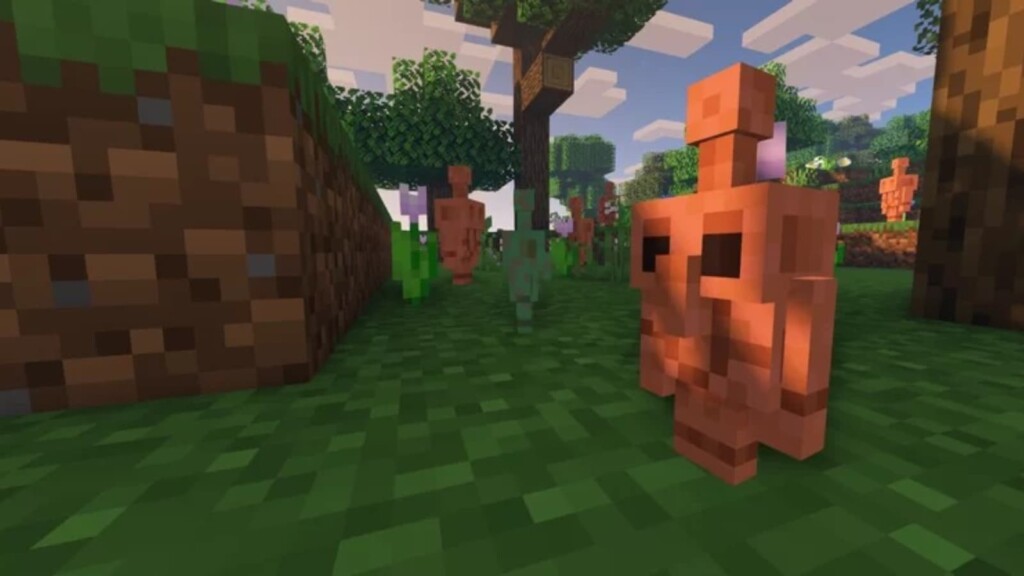 The new Minecraft Mob Vote 2021 will feature three new mobs that have a chance of being added into the game:
Related: Minecraft Mob Vote 2021: How to vote for the mobs?
Among these 3 mobs we take a look at the Copper Golem, which will be the 3rd Golem to be added if the players vote for it.
Golems are player-made or naturally generating mobs that take a humanoid shape and can be used in defeating or annoying mobs. Iron Golems spawn in Villages and protect them or can be made by the players. However, Snow Golems are only craft able by the players.
The generation of Copper Golems are still a mystery and not much has been revealed as of yet. However, some specific traits have been revealed in a post on the official website.
It has been revealed that the Copper Golem is craft able by the player and using Copper Blocks. Copper is the new mineral ore that has been introduced in the Caves and Cliffs update Part I and is a mineral that oxidises with time.
These are some specific traits of the Minecraft Copper Golem:
It's recipe is a Copper Block with a Lightning Rod on the top with a button on the side.
They are made out of 100% Copper
They will turn into a Statue if they oxidise completely. However, they can be broken free with an Iron Axe.
Copper buttons attract them and they press them
They are very small
But remember, that only one of these mobs can be added to the game. Players can vote for this mob in the Minecraft Live 2021 when it streams live today!
Follow our Instagram page for more updates on gaming and esports!
Also read: What are Spawn Eggs in Minecraft?