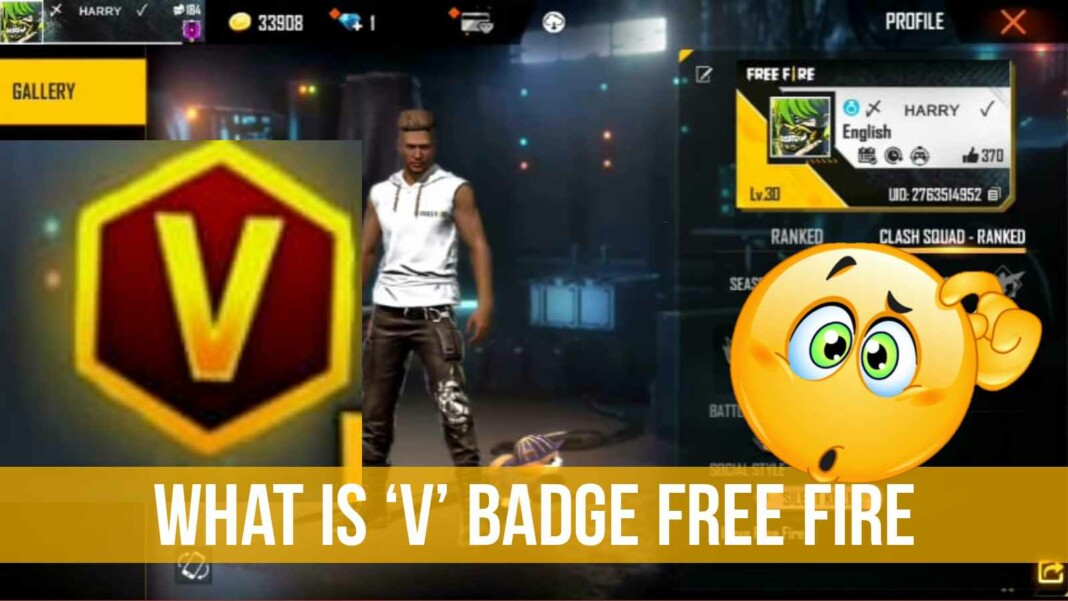 Garena Free Fire has a lot of in-game elements that players can grab. Apart from guns and skins that can be obtained via events, Free Fire features badges that can be offered based on the player's performance. In this article, we will discuss such a badge named V Badge in Free Fire.
Free Fire has a plethora of skins, weapons, cosmetics and many other items that players can get their hands on. All of these items might be obtained via in-game currency diamonds. But there are certain things in the game that can't be bought with Diamonds. One of such things is V Badge in Free Fire. It cannot be obtained by spending diamonds and only grabbed via meeting a few requirements.
What is V Badge in Free Fire?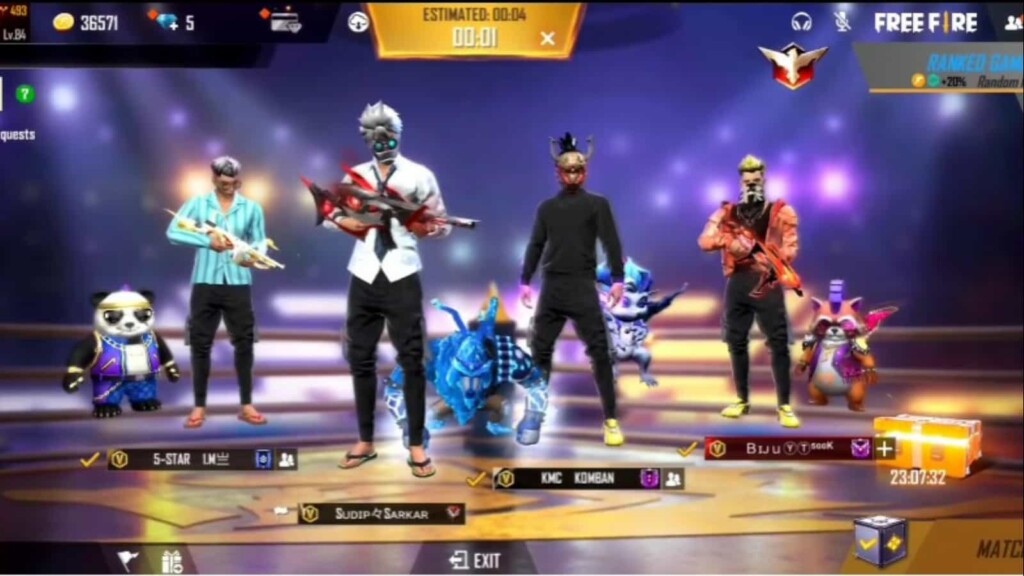 V Badge in Free Fire means Verified Badge which specifies the one who owns it is a professional verified player by Garena. It is mostly owned by professional players and YouTubers who participate in Garena LAN events and other major tournaments. Let us know more about the special badge.
How to obtain V Badge in Free Fire?
As per few reports, V Badge is only given to players who take part in official Free Fire Tournaments conducted by Garena and other major eSports Organisations. It can be available for a Lifetime and also for a limited time.
V Badge via Official Tournaments
Garena Free Fire conducts its major tournaments regionally and globally. Recently, Free Fire World Series Singapore 2021 had set a new record on viewership on YouTube. Besides that, players who take part in such big tournaments can stand a chance to get the verified badge from the officials on their account. Reportedly, those with a good following in the community gets contacted by the officials and are offered this badge.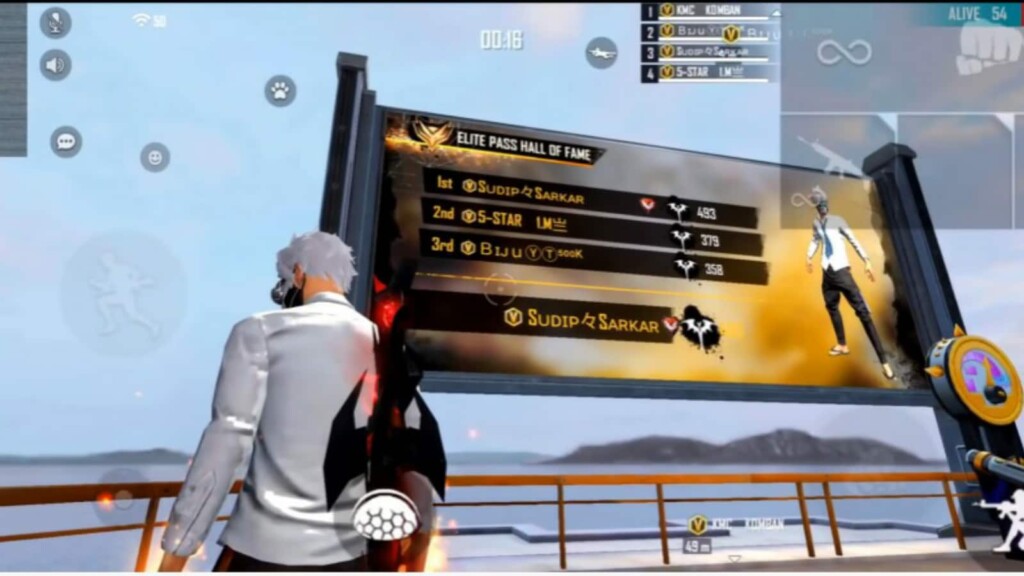 V Badge is like a verified account from the officials similar to the verified profiles of Social media. The ones who acquired this badge in the game are considered to be verified professional Free Fire player who has got verified from Garena. As per Sudip Sarkar, Those who are a part of the Free Fire Partner Program will get this verified badge.
You may find several duplicate YouTuber names in the lobby, which you might think that they were original. But you will fail eventually. But with this badge, you are easily identifiable.
---
Read More: Top 5 Pets In Free Fire After OB28 Update
---
V Badge via eSports tournaments
There are several Tournaments conducted by major eSports Organisations such as Game.tv, CRX and many others. Reportedly, participating in these unofficial tournaments can get you a V Badge but for a limited time.
If you want to have a Free Fire V Badge without taking any effort, we have a solution for you!
How to add V Badge in Free Fire?
Follow the given steps below to add V Badge without participating in any tournament:
Step 1: Open Free Fire on your device. Navigate to your profile section by tapping on your name present on the top left corner.
Step 2: Tap on the pencil/Edit icon present adjacent your profile name.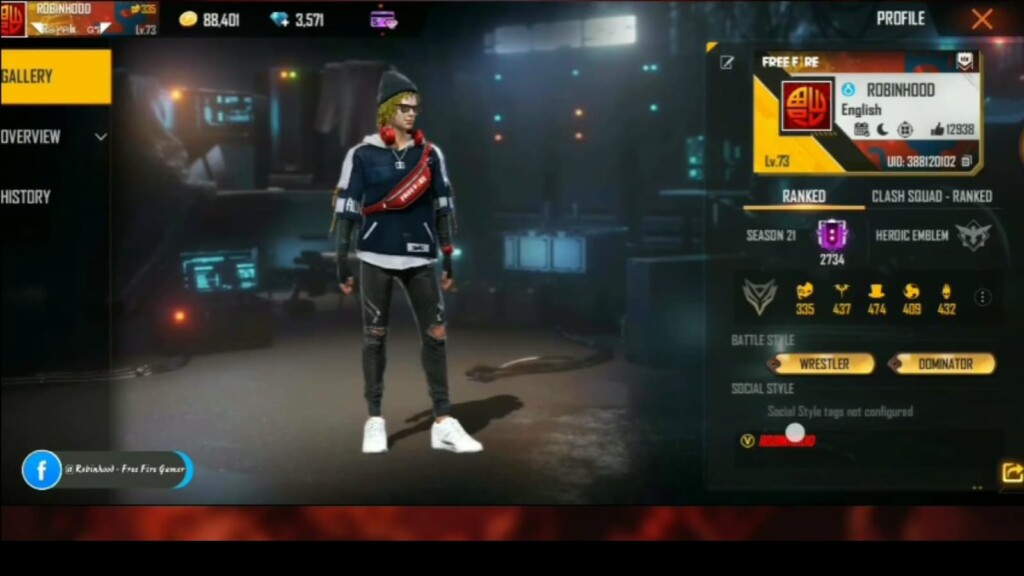 Step 3: Simply copy this code [b][c][ffd319]Ⓥ[i][FF0000]. Paste this code in the signature dialogue box where it usually contains 'I Love Free Fire'. Undo the text and copy the given code and click 'OK.'
Step 4: Come back to your profile section, you will have the V Badge under your profile Signature.
The below video can help you with more info detailing the above process.
---
Follow our Instagram handle to participate in huge DJ Aloks Giveaway and to stay updated with every latest news of gaming and eSports scene
Also Read: Frontal Gaming vs AS Gaming: Who is best in Free Fire?