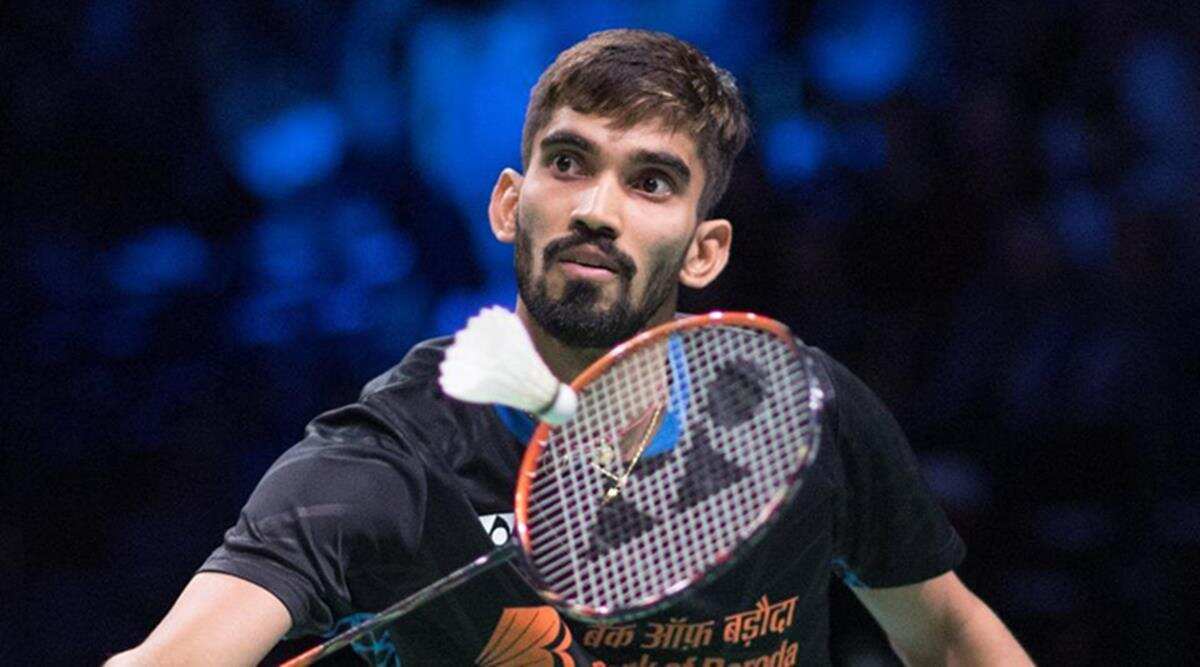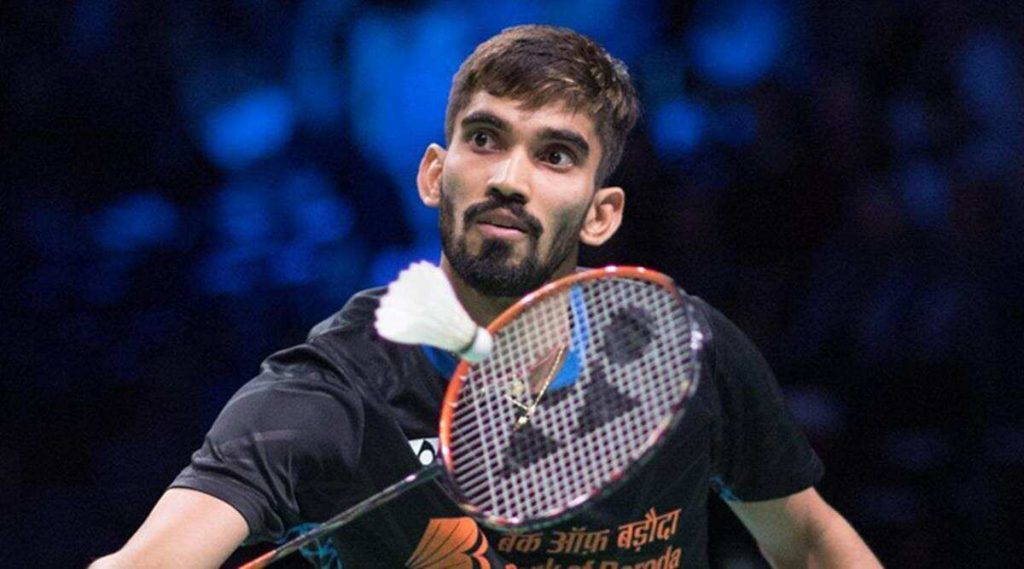 At the Orleans Masters Super 100 tournament last week, top seed Kidambi Srikanth lost 19-21, 17-21 in the quarters to the eventual winner and World No. 42 Toma Junior Popov.
The Orleans tournament's main purpose was for players to get enough ranking points in order to qualify for the Tokyo Olympics. As things stand, Srikanth faces a very real possibility of not making the cut for the quadrennial sporting extravaganza to be held this year.
Incidentally, Popov's biggest claim to fame thus far was winning the Junior European title in 2017, the year that was the annus mirabilis for Srikanth.
Even a couple of years ago, Srikanth's non-qualification for the Tokyo Games would have been unthinkable. Yes he had a slump in 2018, but that could be arguably attributed to the return of Kento Momota besides other factors.
He did after all briefly become World No. 1 that year. Surely he would soon find a solution for the rampaging Japanese and be among the leading lights of the post-Lin Dan/Lee Chong Wei era as 2017 had promised.
As it happened, the 2019 season would prove to be even worse.
In 2020, Srikanth reached the 2nd round of a tournament just once, at the Spain Masters Super 300, before the season was cancelled in March due to the pandemic.
Losses in the Swiss Open Super 300 semi-final and Denmark Open Super 750 quarter-final to Chou Tien-chen and Viktor Axelsen respectively are all Srikanth has going for him in the last six months. That was before the disaster at Orleans.
So where has it all gone wrong for the 28-year old? At a time when his contemporaries Momota and Axelsen are among the best in the world, newer names such as Lee Zii Jia and Anders Antonsen are fast emerging and the old guard of Chen Long and Chou Tien-chen are still giving a tough fight to their juniors, why is it that the former World No.1 Kidambi Srikanth's name nowadays is followed by the phrases 'bows out', 'crashes out' or 'loses'?
Here is a look at possible factors behind his decline.
The Mulyo factor
Top Indonesian coach Mulyo Handoyo was roped in by the SAI in 2017 at Pullela Gopichand's suggestion with the specific goal of ensuring the country does well in the 2020 Olympics.
It is no coincidence that Srikanth's best season was during Handoyo's tenure and his slide started soon after the Indonesian's unscheduled departure in early 2018. His last significant victory was the 2018 CWG team gold.
In 2017, Srikanth reached the finals of 5 BWF Superseries tournaments and won 4 of them at Indonesia, Australia, Denmark and France. These added to his earlier China and India Open titles saw him become the most decorated Indian male shuttler and the second most successful Indian till date after Saina Nehwal.
Handoyo's exit derailed the momentum of Indian MS shuttlers and jeopardized whatever plans the badminton authorities may have had for Tokyo 2020. For Srikanth it proved calamitous. The 28-year old TOPS athlete has not been able to regain his mojo since then.
Injuries
Srikanth's out-and-out attacking style of play requires peak physical fitness. In an interview published just before the Denmark Open six months ago, Srikanth attributed his loss of form to the knee injury he suffered in 2019. He also added that having to compete in numerous tournaments due the pressure of Olympic qualifications left very little recovery time for his body.
Before the official announcement of the injury came in September 2019, Srikanth huffed-and-puffed to victories against lower-ranked opponents and looked all at sea against higher-ranked ones. Early tournament exits piled up during the season. It became obvious after a Round of 16 loss for the second consecutive year at the World Championships that all was not well with the 2-time Super 1000 tournament winner.
It is axiomatic that injuries are a part and parcel of an athlete's career. The likes of Saina Nehwal and Carolina Marin bounced back from career-threatening injuries and Srikanth would do well to take inspiration from them.
Systemic issues
Apart from Handoyo, a number of foreign coaches have left India. The reasons including in Handoyo's case supposedly ranged from cultural differences and indiscipline among players to better offers in other countries.
On it's part the BAI has not been proactive in being able to retain quality foreign coaches.
Last year, a variety of reasons why Indian badminton is not able to achieve it's full potential had been discussed. It is apparent that nothing much has changed and now the COVID19 pandemic provides a convenient excuse.
The fact is that India lags behind the top nations when it comes to coaching, fitness, rehabilitation, nutrition, data analysis and psychological support.
The vast gulf in quality between Indian and top internationals is no secret. A few good individual performances should not be mistaken for a strong system designed to nurture champions.
Against a background of mediocrity, it is not hard to see why Srikanth has plateaued.
Mental health and burnout
From the outside it is easy to judge Srikanth as a one-season wonder who is uninterested and unwilling to work hard; as someone who is happy with the fame and perks he has achieved and is content in becoming a footnote in history rather than a showstopper.
But the life of a modern athlete is not easy despite the glamour. The endless cycle of tournaments, cut-throat competition, living out of suitcases, training, injuries, rehabilitation and being away from family for long periods can be physically and mentally exhausting.
Indian sportspersons additionally have to deal with financial and societal problems apart from bureaucratic federations. In Srikanth's case the sudden exit of an inspirational coach, endless tournaments and traveling during a pandemic cannot have helped matters.
Burnout in athletes (as indeed in other professions) is a known phenomenon with scientific evidence. Symptoms, while varied, can include lack of motivation and feelings of physical and emotional exhaustion in an environment full of stressors.
There are examples of athletes who have faced burnout and returned to their peak. A trained psychologist working in sync with the player and coaches can identify and treat the condition.
No wonder that Olympic champion Carolina Marin had 2 psychologists as part of her entourage during rehabilitation to keep her in top physical and mental shape.
It is not for those on the outside to diagnose whether Srikanth (and other athletes) have a case of burnout or not. Whether his lack of emotion on court is a sign of disinterest or equanimity is best known to the player. But it is hoped that he has the support of qualified mental health professionals.
In summary the causes behind Srikanth's free-fall are multi-factorial. He has time till June 2021 to make amends. It is up to him now whether he wants to wallow in problems or rise up to challenges.