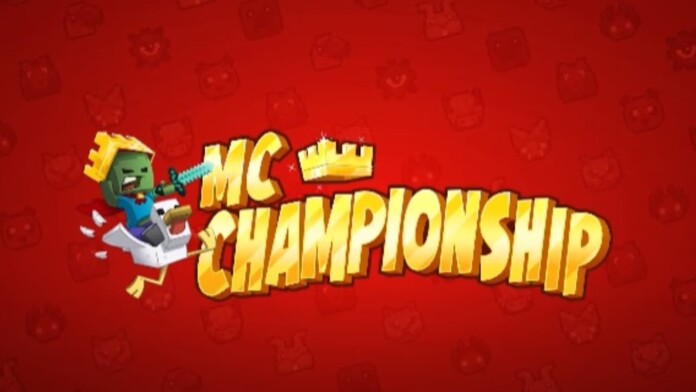 The Minecraft Championship 18 was the latest edition that concluded yesterday and has produced a new winner with the Team Mustard Mummies, taking home the big win. The matches were played through a series of 11 games and this team emerged as the undisputed victor!
The Minecraft Championship 18 was held on 23rd October, 2021 and features 40 participants forming 10 teams with 4 members each. They are all popular Minecraft streamers who streamed the experience on Twitch along with the official Noxcrew Twitch channel. The games always feature some mini-games which act as the process of elimination which leads up to the final game of Dodgebolt!
Moreover, the themed for this month was none other than Halloween, with many new decorative changes, new themed maps and also one new event!
Team Mustard Mummies wins Minecraft Championship 18!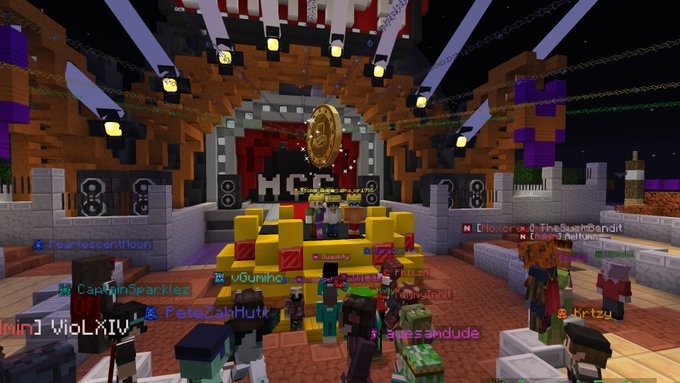 Among all the other teams, team Mustard Mummies cliched the victory this time beating out the runner ups, Team Lime Liches.
Team Mustard Mummies consisted of the following players:
The top team performed well in each and every event and made it to the finals of this year's Dodgebolt, which has been named Witchbolt. The competition between Team Mustard Mummies and Team Lime Liches was intense, but the reigning victors came out with the win this time as well.
Related: Minecraft Championship 18 features Halloween themed maps!
The team Mustard Mummies also collected the most coins in the event with a total tally of 21661. Team Lime Liches came in close second in the tally with 20204 coins.
1st: Team Mustard Mummies
2nd: Team Lime Liches
3rd: Team Cyan Centipedes
4th: Team Orange Oozes
5th: Team Fuchsia Frankensteins
6th: Team Blue Banshees
7th: Team Aqua Abominations
8th: Team Red Ravens
9th: Team Violet Vampires
10th: Team Green Goblins
Coin Tally Winners: Illumina wins in Minecraft Championship 18
Minecraft Championship 18 will feature team winners and also individual winners for the competition. The person who has single-handedly collected the most coins throughout all the events will be crowned as the winner.
This victory was taken by Kye "Illumina" who collected over 3486 total coins. The second spot was taken by Nick "Sapnap" with a tally of 3181 coins.
The Complete list for individual rankings are:
1st: Illumina (3486)
2nd: Sapnap (3181)
3rd: Dream (3008)
4th: Punz (2696)
5th: Fundy (2682)
6th: Tubbo (2679)
7th: Smajor (2660)
8th: GeorgeNotFound (2579)
9th: Krtzyy (2571)
10th: Antfrost (2551)
11th: CaptainSparklez (2531)
12th: Sneegsnag (2504)
13th: PeteZahHutt (2454)
14th: Ranboo (2429)
15th: Mefs (2390)
16th: Sylvee (2317)
17th: TapL (2192)
18th: Wilbur Soot (2170)
19th: TommyInnit (2157)
20th: 5up (2155)
21st: PearlescentMoon (2130)
22nd: Captain Puffy (1934)
23rd: Seapeekay (1846)
24th: Solidarity (1829)
25th: HBomb94 (1791)
26th: Wisp (1771)
27th: Grian (1751)
28th: Gee Nelly (1747)
29th: Smallishbeans (1731)
30th: Ph1LzA (1723)
31st: TheOrionSound (1645)
32nd: Shubble (1630)
33rd: vGumiho (1627)
34th: Quackity (1623)
35th: GizzyGazza (1589)
36th: awesamdude (1589)
37th: KaraCorvus (1582)
38th: GeminiTay (1545)
39th: Jack Manifold (1544)
40th: Nihachu (1194)
Follow our Instagram page for more updates on gaming and esports!
Also read: Minecraft Championship 18 teams and list of all games!