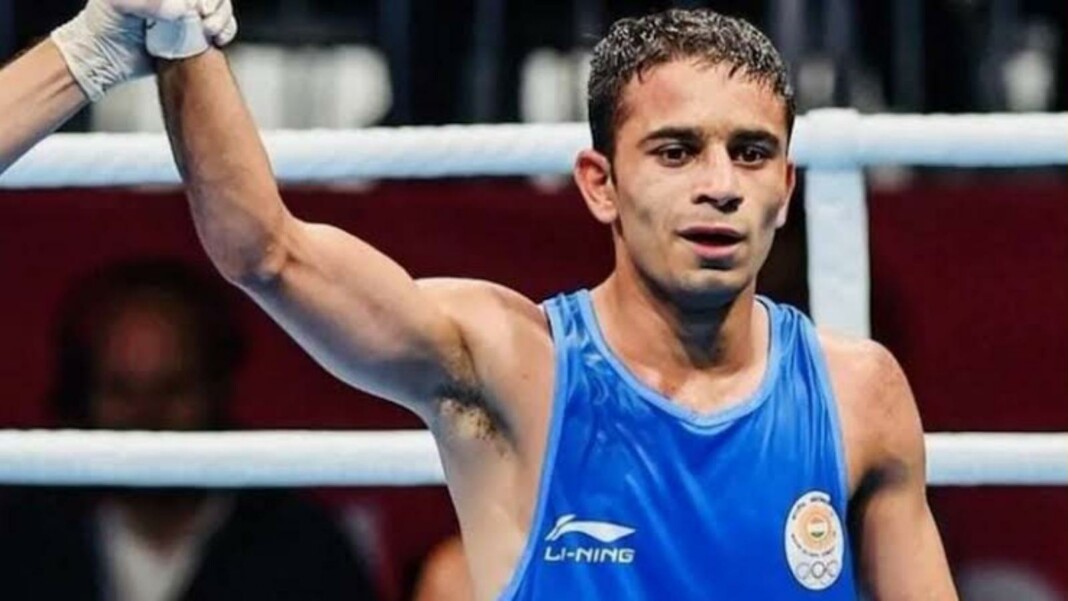 | | |
| --- | --- |
| Name | Amit Panghal |
| Date of Birth | 16 October 1995 |
| Birthplace | Mayna, Rohtak, Haryana |
| Current World Ranking | World No. 1 men's flyweight (52kg) category |
| Sport/Event(s) | Boxing |
| Major Achievements | First Indian boxer to win a silver medal at the 2019 AIBA World Boxing Championships |
Amit Panghal is an Indian amateur boxer from Rohtak, Haryana who has made a name for himself at the highest level at such a young age. Registering his name in the history books, Pangal became the first-ever Indian boxer to win a silver medal at the AIBA World Championships in 2019.
Nominated for the prestigious Arjuna Award for putting up an incredible performance in the Asian Games, Amit Panghal won Gold at the Strandzha Cup in Sofia in 2018 as well as in 2019. Panghal is currently serving the Indian Army as a JCO in the 22nd Battalion at Mahar Regiment.
Amit Panghal Bio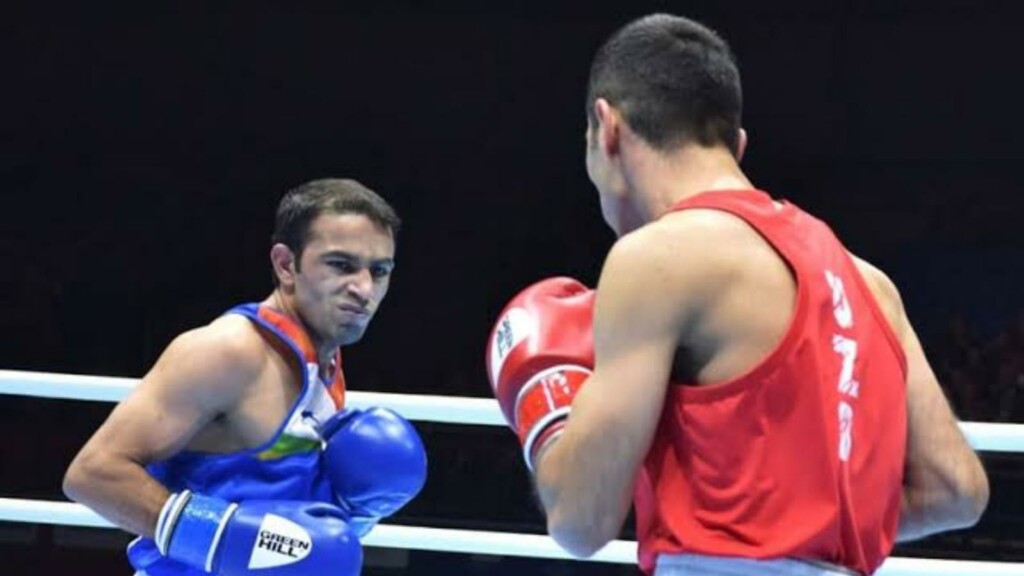 Amit Panghal was born on 16 October 1995 in Mayna, Rohtak, Haryana to Vijender Singh Pangal, a farmer. Amit stands 5 feet 2 inches tall and weighs 52 kgs. Amit's brother, Ajay Panghal is also a former amateur boxer who played a huge role in Amit's success.
Amit Panghal Career Achievments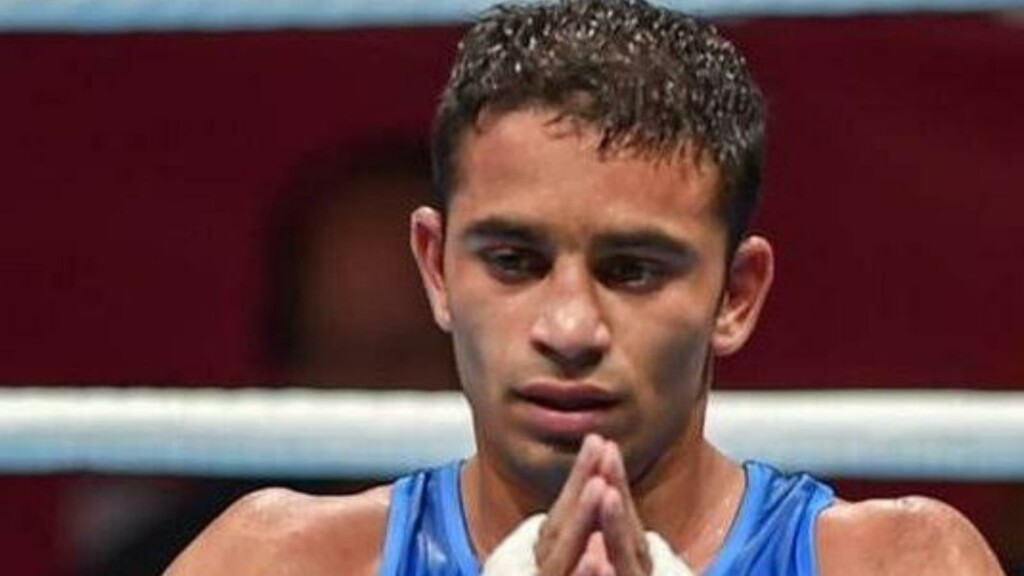 Panghal was a young prodigy. India took notice of him when he won the gold medal in his debut appearance at the National Boxing Championships in 2017. After that, he won the bronze medal in the light flyweight category of the 2017 Asian Amateur Boxing Championships.
Panghal missed the Gold but successfully grabbed the Silver medal at the 2018 Commonwealth Games. Moreover, he even went on to win the Gold at the Asian Boxing Championship in 2019. In addition to that, the man from Haryana with hammer fists won the Gold medal at Boxing World Cup in 2020.
Amit Panghal Coach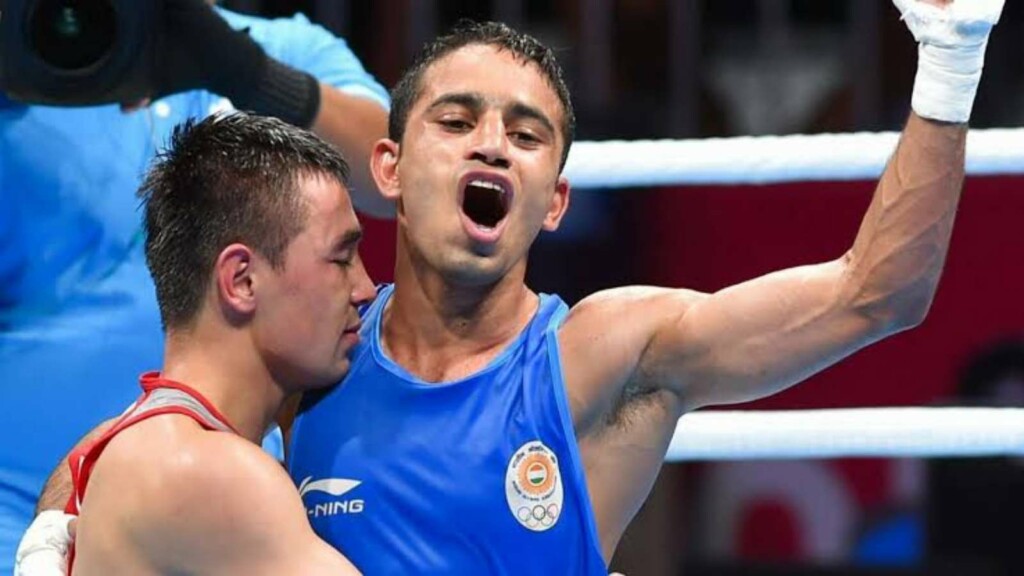 The world-class player has been coached by Anil Dhankar from a young age. Amit's trust in his coach is such, that he even sought out help from corporates to help him pay fees to his coach. Before that, Dhankar joined Amit at the national camp in IIS, Bellary, without pay to get the young gun ready for the biggest sporting event.
Amit Panghal Parents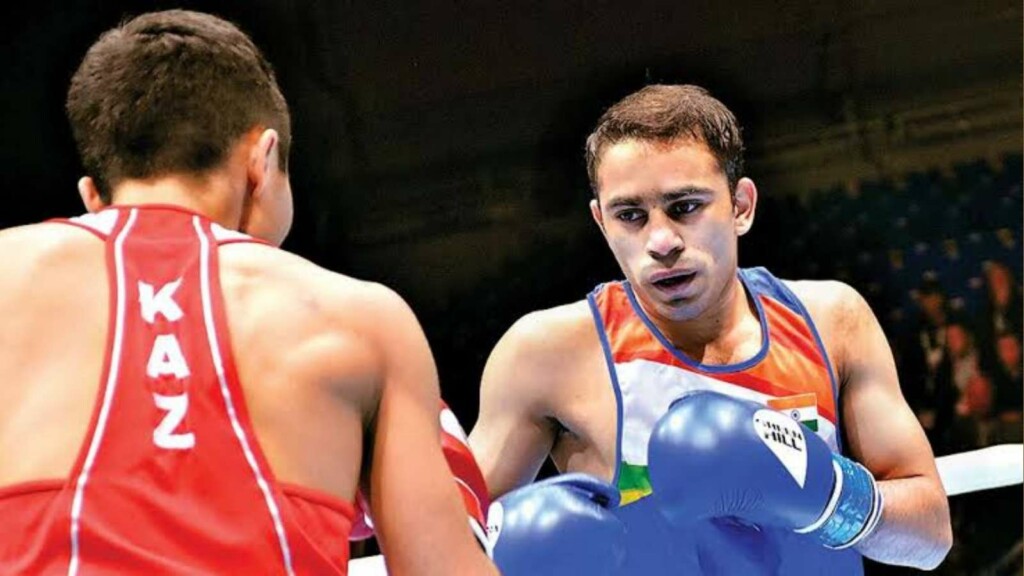 Amit's family has played a huge role in his success at the highest level. His elder brother Ajay, who also serves the Indian Army, inspired him to take up the game of boxing. Amit's father's name is Vijender Singh Panghal, however, his mother's name is not known as of yet.
How Old is Amit Panghal?
Amit Panghal is 25 years old.
How tall is Amit Panghal?
Amit Panghal is 5 feet, 2 inches tall.
How much is Amit Panghal's weight?
Amit Panghal weighs 114 lbs (52kgs).
What is Amit Panghal's net worth?
Amit Panghal's net worth according to various online sources in $1 Million.
Also Read: Who is Erriyon Knighton? Know all about Usain Bolt-Beating Sprinter, Bio, Net Worth, Career achievements, Coach, Parents, and more