| | |
| --- | --- |
| Name | Clarisse Agbegnenou |
| Date of birth | 25 October 1992 |
| Birthplace | Rennes, France |
| Current World Ranking | 1st |
| Sport/Event(s) | Judo |
| Major Achievements | Silver in 2016 Olympic games |
Clarisse Agbegnenou is one of the favorites in the Tokyo Olympics 2020 representing her country, France in the sport of Judo. She has competed in the sport since she was very young and has traveled around the world to showcase her talents in the sport of Judo.
The French national competes in the 63 kg weight class. She is famously known for her performance in the 2016 Olympic Games. Winning is not a new feeling for Clarisse and will look to continue doing so in her career.
Clarisse has been a Judoka since her youth days and has been exemplary at it. She trains at the Judo Club Escales of Argenteuil. She competed in the 63 kg division at the European championships in 2013 and won the title. She has also gone on to win the world title in 2014 which made her a prominent figure in the world of Judo.
Clarisse Agbegnenou Bio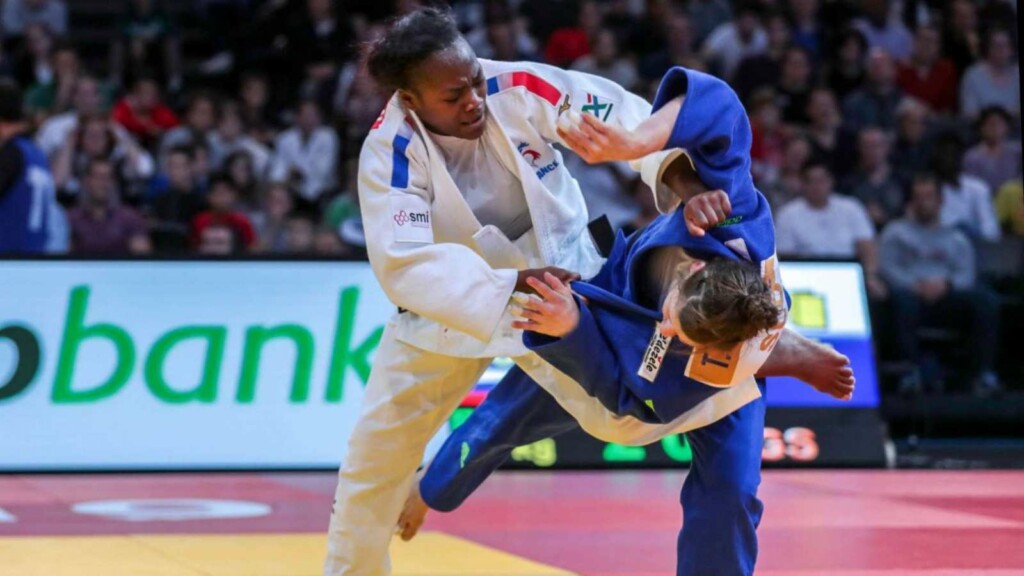 Clarisse Agbegnenou was born on 25th October 1992 in Rennes, France. She stands 5 ft 5 in tall and is comfortable competing in the 64 kg weight division in the sport of Judo. She is a former Olympian and has made the country of France proud with her career. Clarisse will look to shine again in the Tokyo Olympics 2020.
Clarisse Agbegnenou career achievements
She is a five-time world champion having won in the years 2021, 2019, 2018, 2017, and 2014. The French woman was also the runner-up in 2013 and 2015. But her silver medal in the 2016 Olympics held at Rio de Janeiro will go down as her biggest accomplishment to date. Agbegnenou won the World Masters in 2018 and 2021.
Clarisse Agbegnenou net worth
Agbegnenou is one of the biggest Judokas in the world. She has seen significant growth in terms of popularity between the years 2019-2021. Clarisse has an estimated net worth of $1 million – $5 million which is bound to increase in the upcoming years.
Clarisse Agbegnenou coach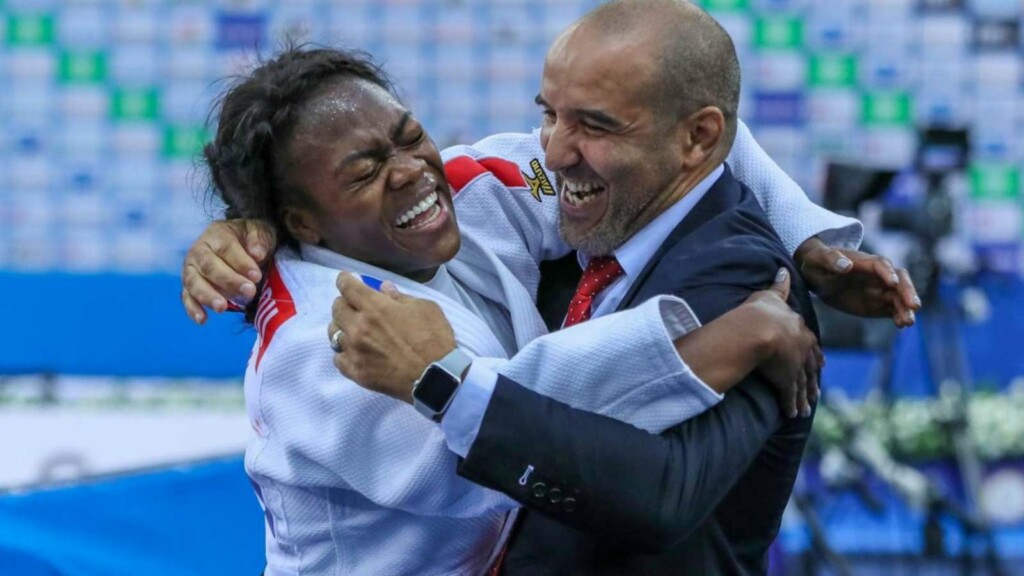 Clarisse is trained by Ahcène Goudjil in her club, Judo Club Escales of Argenteuil and Larbi Benboudaoud at national level. Larbi is a judoka from France and has represented his country in the Olympics. He also managed to bag a silver medal in the half lightweight division at the 2000 summer Olympics in Sydney, Australia.
Clarisse Agbegnenou's parents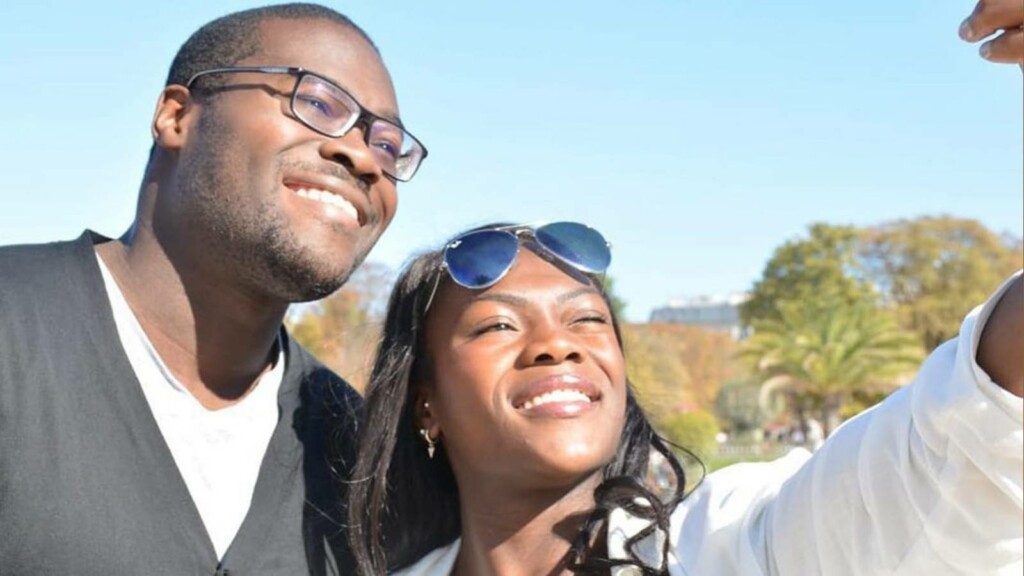 Clarisse never fails to thank her parents when the opportunity is provided. Her parents have been the biggest support system throughout her outstanding career. Clarisse's mom has traveled with her all around the world to show love and support at the Judo matches.
How old is Clarisse Agbegnenou?
The French national is 28 years old.
What is Clarisse Agbegnenou's net worth?
Clarisse has an estimated net worth of $1 – $5 million.
Who is Clarisse Agbegnenou's coach?
Ahcène Goudjil and Larbi Benboudaoud are the Olympian's two coaches.
Also read: Who is Nikoloz Sherazadishvili? Know all about the sensational Spanish Bio, Net Worth, Career achievements, Coach, Parents and more