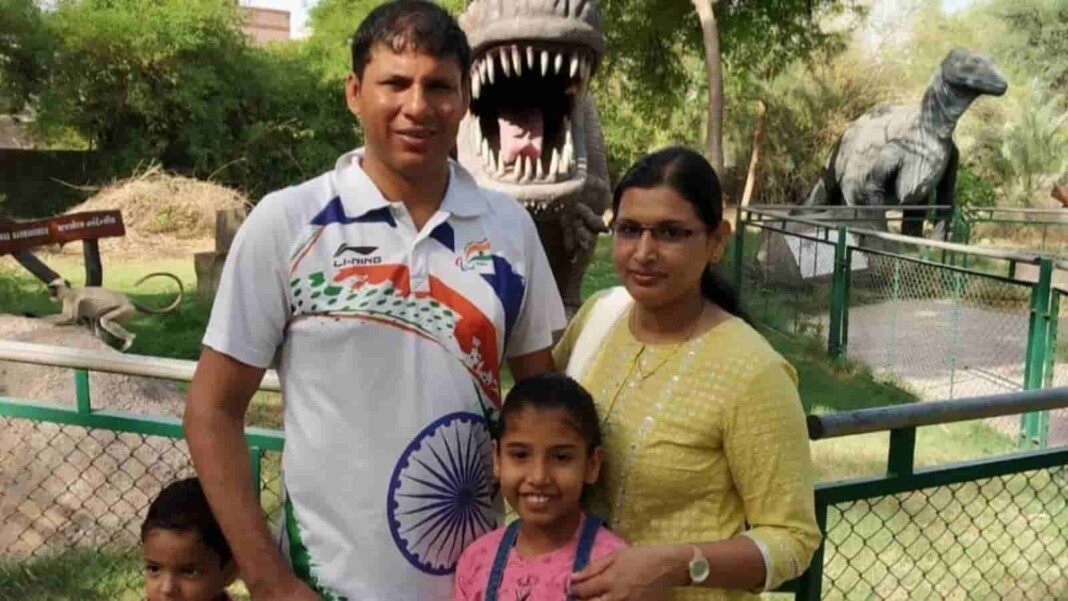 Indian paralympic javelin thrower, Devendra Jhajharia is all set to claim his third gold medal at the upcoming Tokyo Paralympics. The ace thrower competes in the men's F46 javelin throw category and will aim to complete a historic Paralympic gold medal hattrick in Tokyo.
Devendra Jhajharia is not a novice when it comes to bringing home laurels. The 40-year-old won a gold medal in the 2004 Athens Paralympics becoming only the second Indian Paralympic gold medallist. After a wait of almost 12 years, the world record holder struck again with an awe-striking victory at the 2016 Rio Paralympics.
Jhajharia has made it a habit to break his own world records. In Athens at just the tender age of 23 years, he set shattered the world record with a 62.15m set throw. He shattered it by throwing his javelin to the 63.97m mark at the Rio Paralympics in 2016. The reigning Olympic champion has all but hinted at a marvelous show in Tokyo after rewriting his own world record yet again at the National Paralympic Trials, New Delhi with a jaw-breaking performance of 65.71m in July.
Outside of his illustrious track career, Devendra Jhajharia has a lot going on in his personal life. Here's everything you need to know about his wife, Manju Jhajharia.
Know all about Devendra Jhajharia's wife, Manju Jhajharia?
Ace Indian javelin thrower, Devendra Jhajharia, and Mnaju Jhajharia married in 2007. Manju herself was an athlete. She was a nationally ranked Kabaddi player representing her college, Bhawani Niketan College, in the State championships.
At the time of their wedding, Manju was pursuing a Ph.D. in geography from Rajasthan University. The couple has two children. After the birth of their daughter, Jiya, they realised that one of them must take a step back and raise the family.
Manju took charge and gave up a promising sports career to support her husband's ambitions. "When we had a daughter in 2009, we realised that both of us wouldn't be able to pursue our sporting careers at the same time. So I took charge of things and this gave him complete freedom to concentrate on his sport rather than worry about small issues at home. I take care of all the domestic issues and the needs of our kid," she had told Hindustan Times in 2016.
Also Read: India's Devendra Jhajharia aiming for his third Paralympics gold