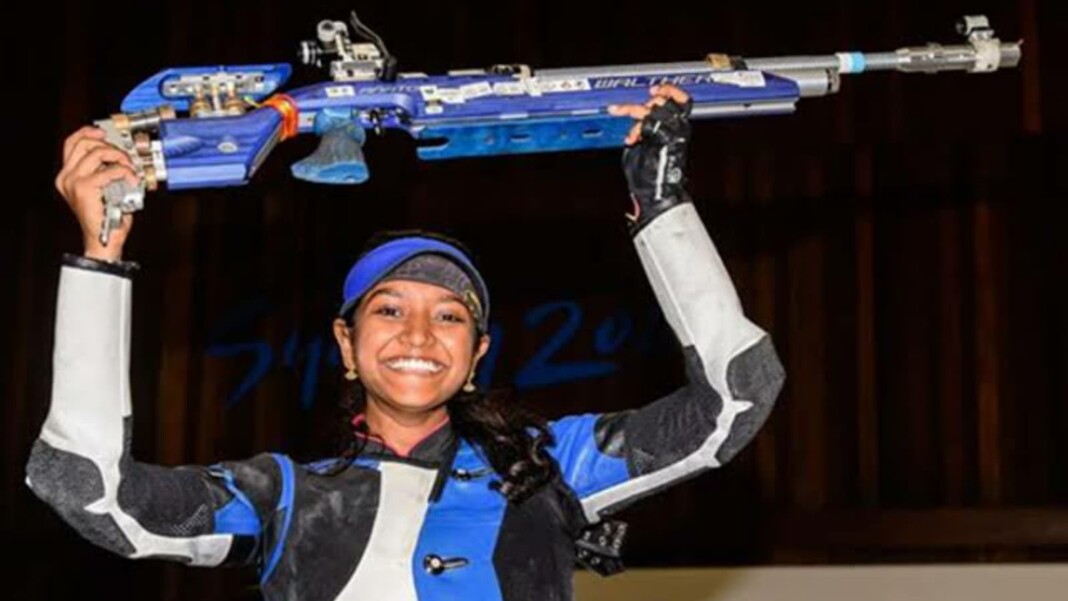 | | |
| --- | --- |
| Name | Elavenil Valarivan |
| Date of Birth | 2 August 1999 |
| Birthplace | Cuddalore, Tamil Nadu, India |
| Current World Ranking | World No. 1 in women's 10m Air Rifle |
| Sport/Event(s) | Shooting |
| Major Achievements | Winner of two junior World Cup gold and a silver at juniors' 2018 World Championships. |
Elavenil Valarivan is an Indian shooter from Cuddalore, Tamil Nadu, who has achieved a lot at the highest level at such a young age. The Junior champion won her first individual gold medal in the senior category at the 10m air rifle Asian Air Gun Championships which was held in Taoyuan, Taipei.
The young sensation was honored with the FICCI India Sports Award in 2020 for outstanding achievements in the field of shooting. Moreover, Valarivan currently holds the Number 1 ranking in the world in the 10m women's Air Rifle category.
Elavenil Valarivan Bio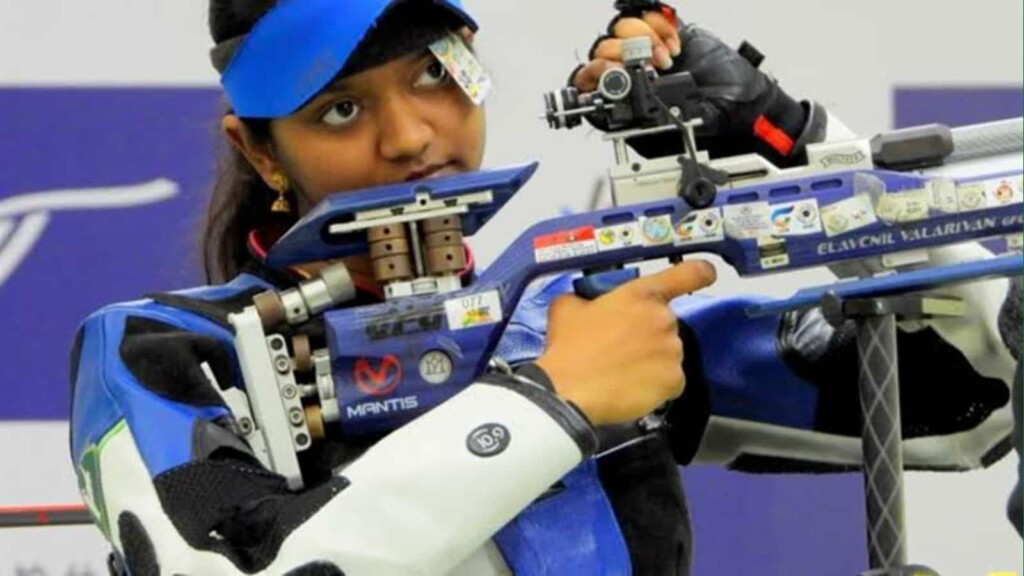 Elavenil Valarivan was born on August 2, 1999, in Cuddalore, Tamil Nadu. Both of her parents are PhD scholars and even Elavenil holds a Bachelors degree in English Literature. She stands at 5 feet 3.8 inches tall and weighs around 54 kgs. Interestingly, Elavenil was introduced to shooting by the daughter of her father's student.
Elavenil Valarivan Career Achievements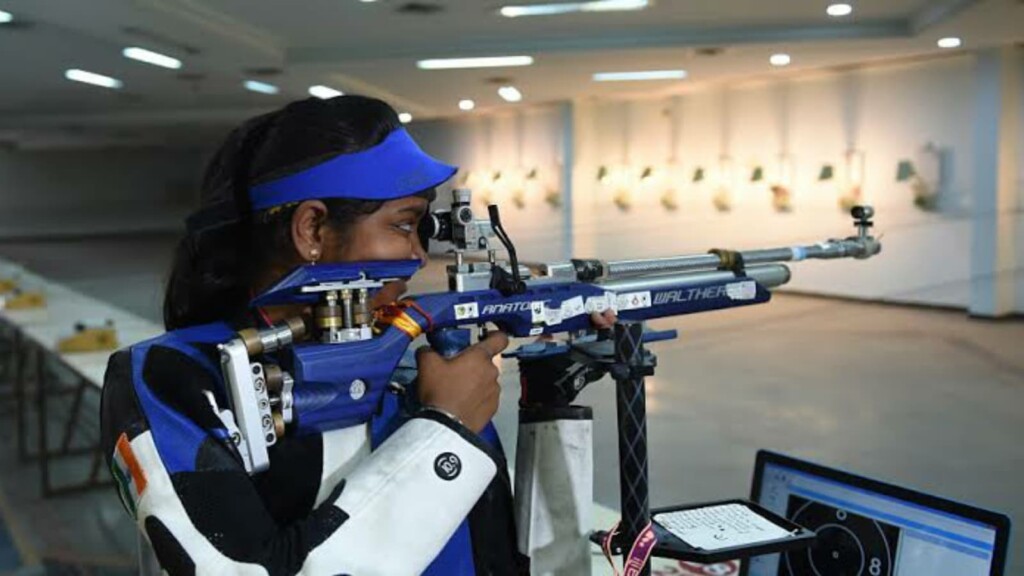 Elavenil is a young champion. In the World Junior Shooting Championships held at Changwon in 2018, she attained the second rank in the 10m Rifle Category. In the Junior World Cup the same year, Elavenil won Gold in the same category. Post that, she won another Gold at the 2019 ISSF Junior World Cup.
Elavenil Valarivan Coach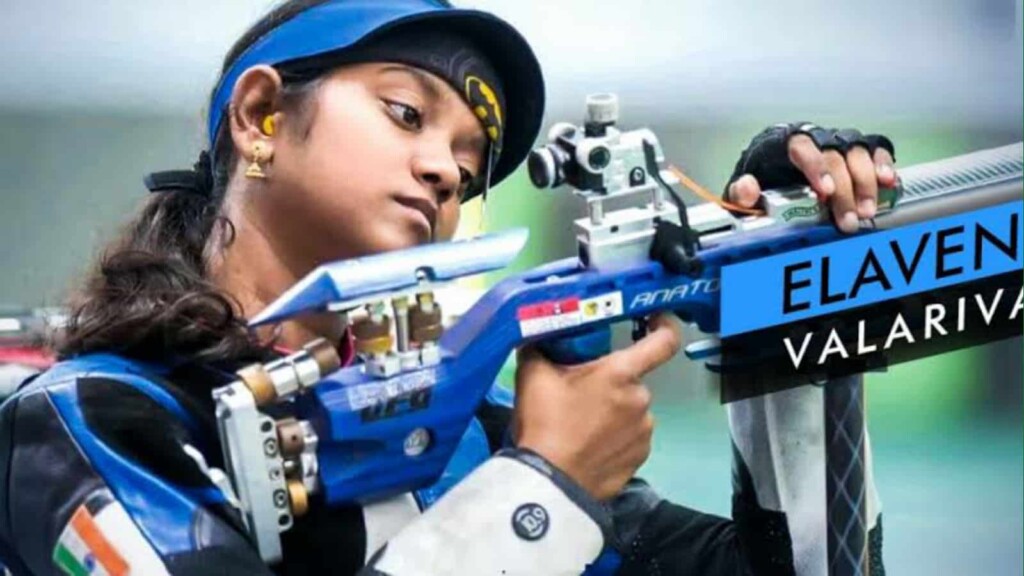 Elavenil adored sports more than anything else from a young age. Before deciding to go with shooting, she was a long-distance athlete and sprinter as well. She has been coached by Neha Chavan who has helped her hone her skills.
Apart from Neha, Valarivan's progress is also monitored closely by national coaches Deepali Deshpande and Deepak Dubey. Their guidance has played a huge role in Elavenil's rise to the top.
Elavenil Valarivan Parents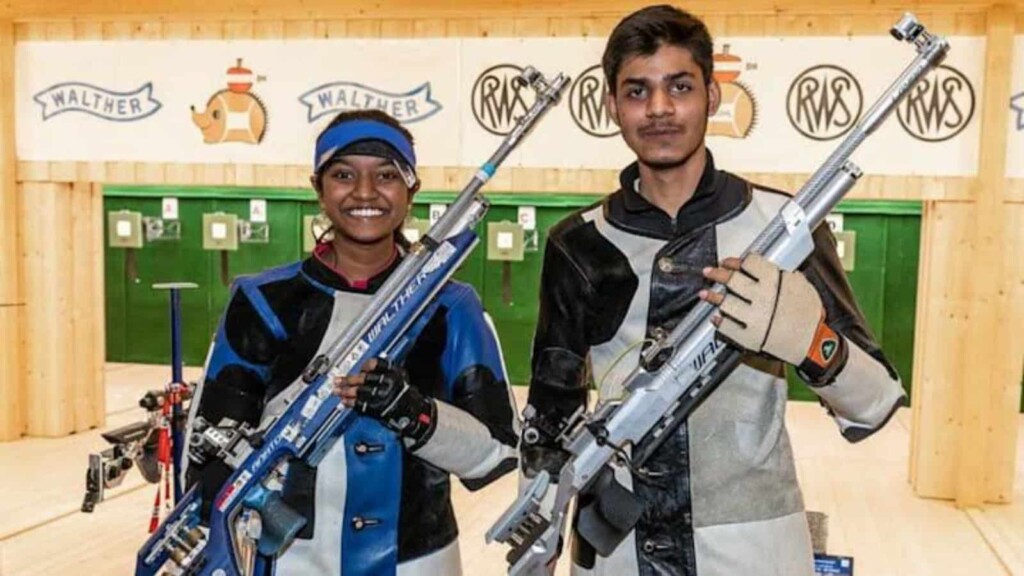 Elavenil was born to Valarivan Ruthrapathy and Saroja Valarivan. Her father is a scientist and alumnus of IIT, Madras, and her mother is a teacher. Moreover, Elavenil's brother, Ereivan is currently serving in the Indian Army. In several instances, Elavenil has claimed that her parents have always encouraged her to do whatever she wants and have never pressurized her to become a scholar like them.
How Old is Elavenil Valarivan?
Elavenil Valarivan is 21 years old.
How tall is Elavenil Valarivan?
Elavenil Valarivan is 5 feet 3.8 inches tall.
How much is Elavenil Valarivan's weight?
Elavenil Valarivan weighs around 54 kgs.
What is Elavenil Valarivan's net worth?
Elavenil Valarivan has had a young yet illustrious career. However, the details about her net worth are not known yet.
Also Read: Who is Amit Panghal? Bio, Career, Medals, Net Worth, Coach, Parents, and more