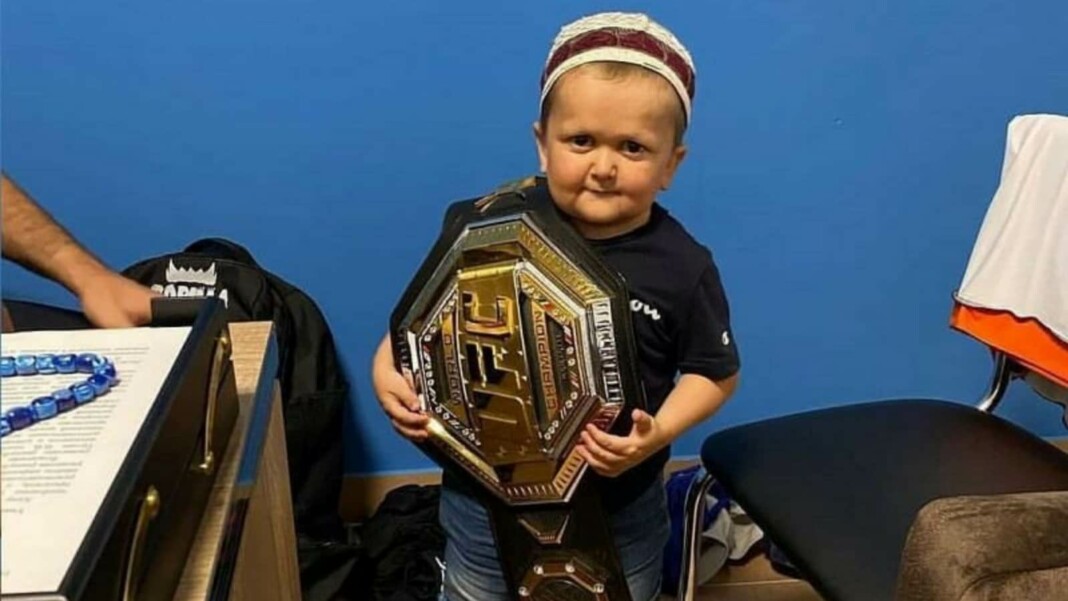 If you have been using any social media platform for the past few weeks, you might have come across a cute little guy who is fighting another kid of the same size, his name is Hasbulla Magomedov and he's literally everywhere, today we will tell you everything about him.
At first, his appearance might leave you with many questions, because he looks like a 5-year-old but his face appears mature, in reality, Hasbulla is 18-year-old and he is a vlogger from Makhachkala, Russia. He suffers from a GHD (Growth Hormone Deficiency), it's a genetic disorder that gives him a childlike appearance.
He's approximately 3 feet and 3.37 inches tall and weighs around 16 kilos. He first gained popularity when a video of him punching someone and running away surfaced online, and then he broke the interview with an announcement of fighting another guy like him Abdu Rozik.
Is Hasbulla Magomedov related to Khabib Nurmagomedov?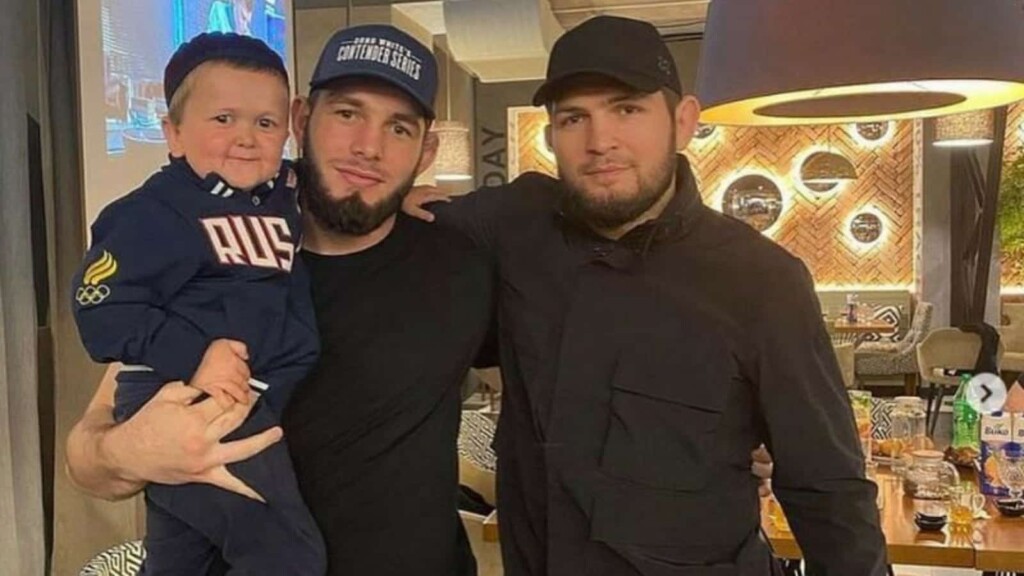 He belongs to the same place as that former UFC lightweight champion Khabib Nurmagomedov, and people started referring to him as "Mini Khabib" after he replicated Khabib's weigh-in video.
Khabib posted a video of him from his Instagram handle, and he also went on a dinner with him, many people speculated that he related to Khabib somehow but that is now true, coming from the same place these two just happen to know each other but there are in no way shape or form related.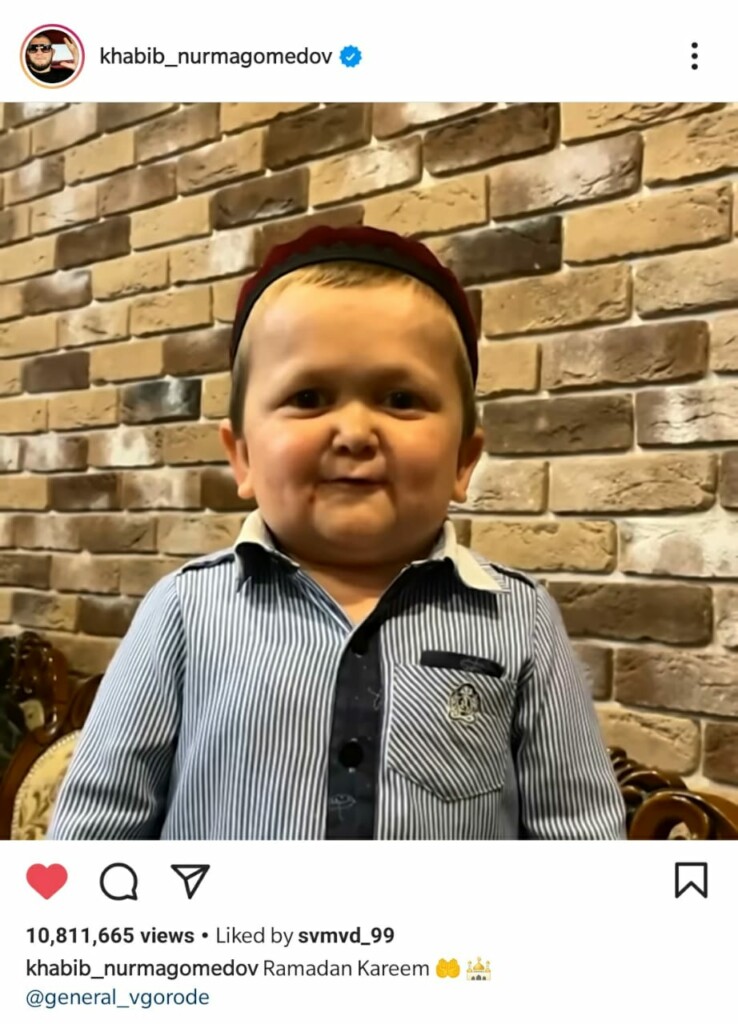 The rise of Hasbulla Magomedov
Hasbulla has been making funny content since 2020 on TikTok but he gained popularity when his video of him punching a guy and running away came online.
This video was everywhere, then he broke the internet when he agreed to fight another teenager Abdu Rozik, Rozik is 17-year-old, he is a singer and he's from Tajikistan, he suffers from another disorder, Rickets. The video of the press conference between Hasbulla and Rozik went online, and it broke internet, it was posted by Chechen MMA fighter Asxab Tamaev who happens to work with Hasbulla and he's organizing an MMA contest between them.
Hasbulla's Instagram handle made an announcement regarding the fight but as of now, there's no official date for the event. Both of them are training hard for this one. People are very excited about this fight, and they're already picking sides, but the head of the Russian Dwarf Athletic Association, Uliana Podpalnaya, thinks that this fight should not happen because it's "unethical and wrong."
Hasbulla and Rozik seem to be fine with it as they are getting immense fame and they are earning some good money for themselves. But Uliana believes that this fight is merely to make people laugh and it would only be taken seriously if martial arts with dwarfism is made a Paralympic sport
Also read: "I never expected anything from Chimaev," Khabib Nurmagomedov speaks about Khamzat Chimaev's controversial comment on him