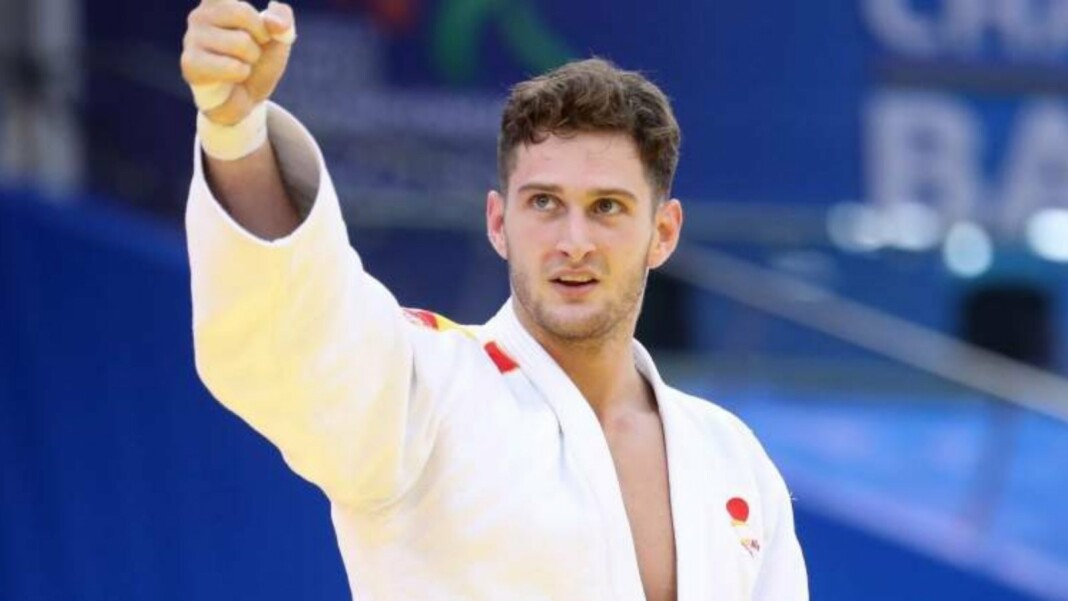 | | |
| --- | --- |
| Name | Nikoloz Sherazadishvili |
| Date of Birth | 19 February 1996 |
| Birthplace | Tbilisi, Georgia |
| Current World Ranking | 2nd |
| Sport/Event(s) | Judo |
| Major Achievements | Spain's first-ever world champion |
Nikoloz Sherazadishvili is one of the exciting prospects in the Tokyo Olympics 2020 representing his country, Spain in the sport of Judo. He has competed in the sport since she was very young and has traveled around the world to showcase his talents in the sport of Judo.
The Spanish giant competes in the 90 kg weight class. He is famously known for his feat in the 2018 World championship at Baku. Nikoloz has lived a very interesting life and spent most of it on the sport of Judo. He even has a street named after him Spain.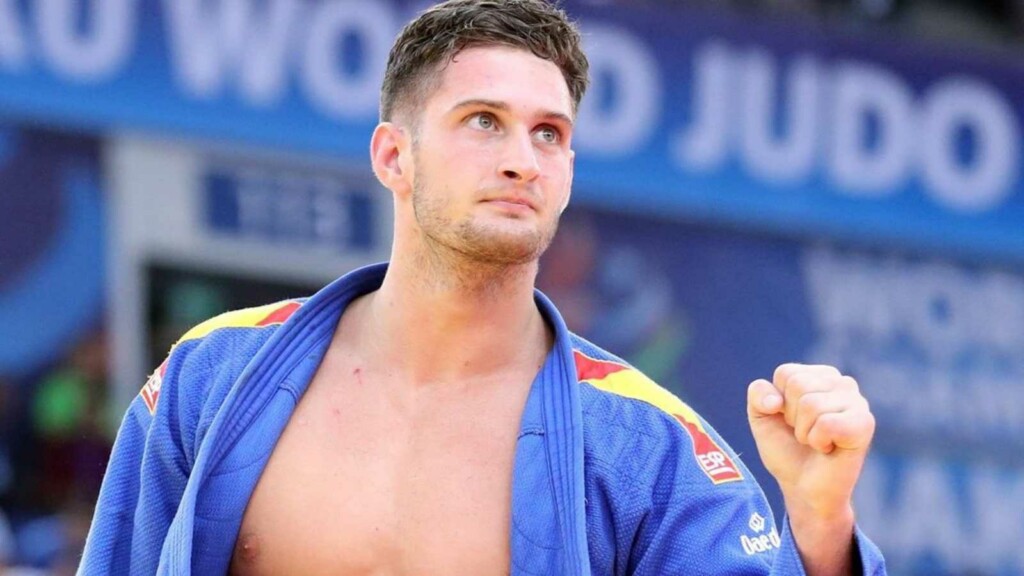 Nikoloz Sherazadishvili was granted Spanish citizenship because of his sensational Judo talents in 2014. In 2018, Sherazadishvili went on to win the 2018 European Judo Championships. Later that year he went on to take part in the World Judo Championships where he met Ivan Felipe Silva in the finals. The Spanish-Georgian proceeded to defeat Ivan by "Ippon" and bag himself a gold.
Nikoloz Sherazadishvili Bio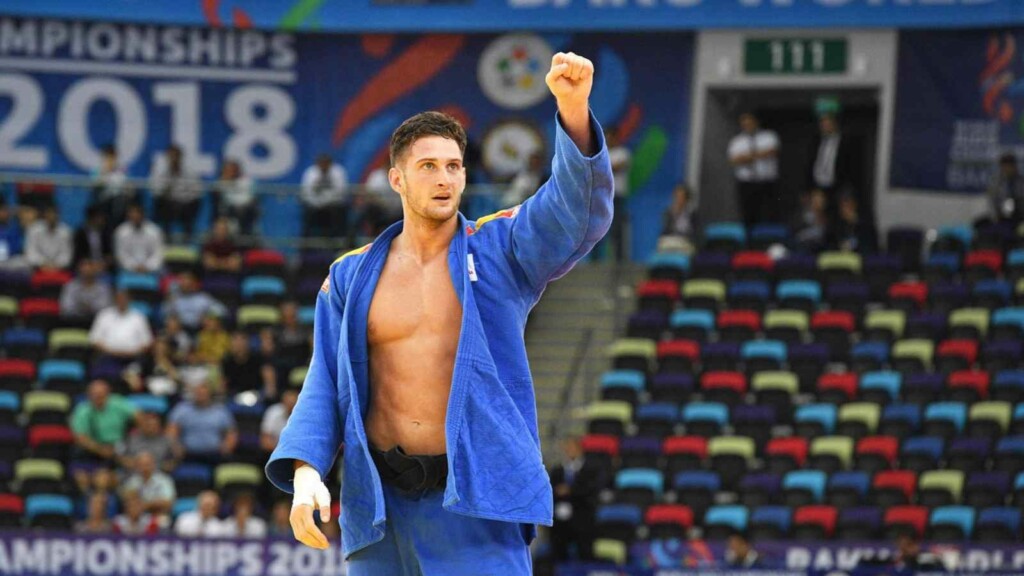 Nikoloz is a Spanish national Judoka. He was born in Tbilisi, Georgia on 19th February 1996. He is 25 years old and stands tall at 6 ft 3 in. He prefers fighting in the 90 kg weight class in Judo. He is Spain's pride in the sport as he put the country on the map in the sports of combat. There are huge expectations for Nikoloz to bag a medal at the Tokyo Olympics 2020.
Nikoloz Sherazadishvili career achievements
Nikoloz made the whole country of Spain proud as he became the first-ever Spanish world champion in the year 2018. He has gone to win another world championship in the year 2021 in Budapest, Hungary. He has five gold medals in the IJF World Masters and IJF Grand Slam combined.
Nikoloz Sherazadishvili net worth
Nikoloz has an estimated net worth of $1 million – $5 million. The majority of his earnings come from his professional Judo career.
Nikoloz Sherazadishvili coach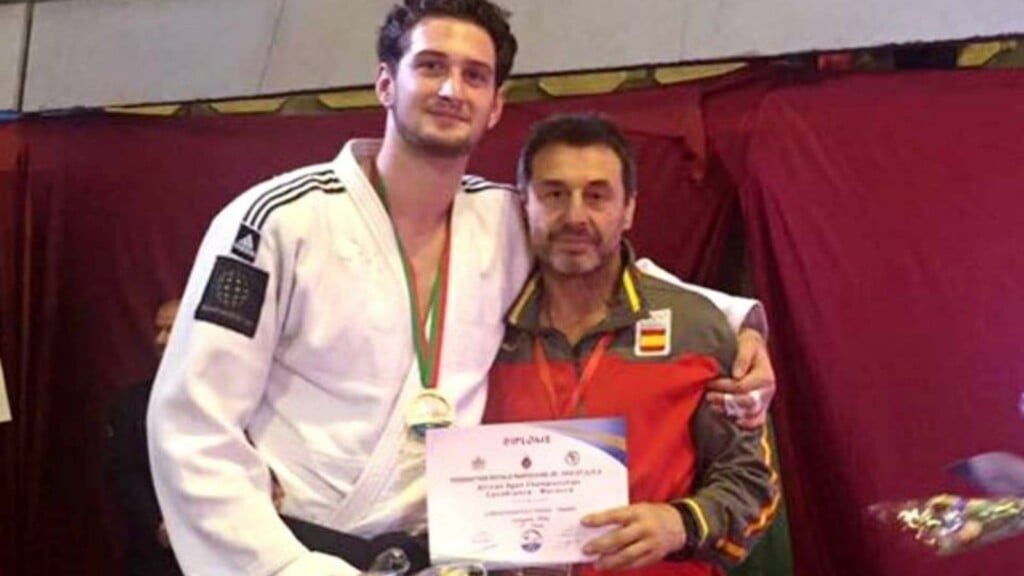 Joaquin Ruiz is the coach of Nikoloz. He is a Spanish Judoka and was in the finals of World Championship 1991 which was held in Barcelona. Ruiz has also won the European title in 1988 in Pamplona and took home three medals.
Nikoloz Sherazadishvili parents
Sherazadishvili likes to keep his personal life very private. Nikoloz was born to a famous Georgian Judoka Zaza Sherazadishvili. His father decided to take his family to Spain from Georgia in the year 2006. That is when Nikoloz studied at a Judo school in Brunete, a town outside Madrid.
How old is Nikoloz Sherazadishvili?
Nikoloz is 25 years old.
What is Nikoloz Sherazadishvili net worth?
Nikoloz has an estimated net worth of $1 million – $5 million.
Who is Nikoloz Sherazadishvili's coach?
Nikoloz is trained by Spanish Judoka Joaquin Ruiz.
Also read: Who is Daria Bilodid? Know all about two-time World Judo Champion, Bio, Net Worth, Career achievements, Parents, and more