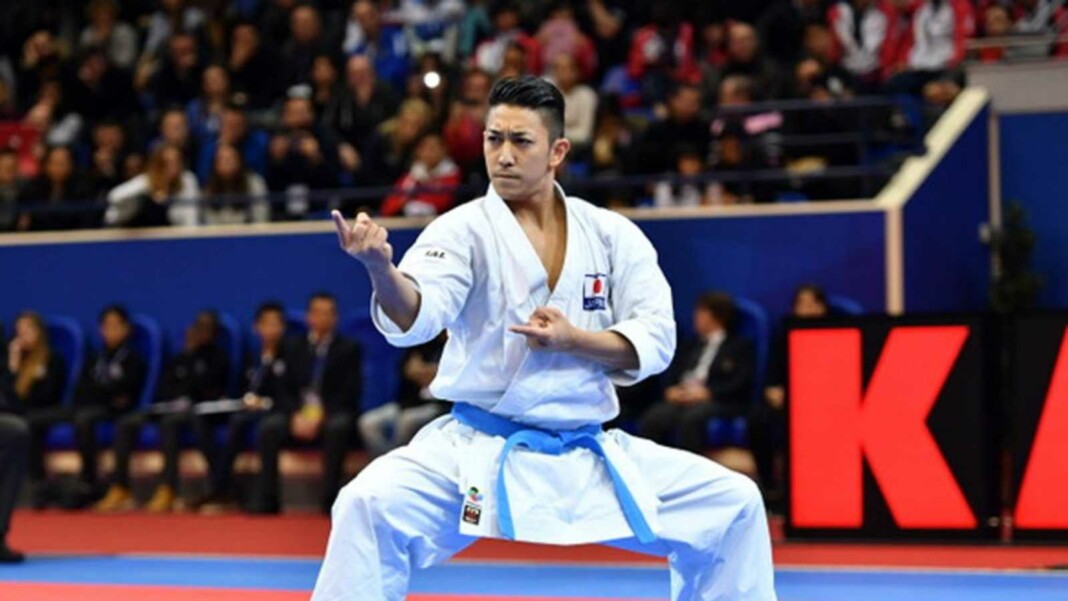 | | |
| --- | --- |
| Name | Ryo Kiyuna Karate |
| Date of Birth | 12 July 1990 |
| Birthplace | Okinawa, Japan |
| Current World Ranking | 1st |
| Sport/Event(s) | Karate/Individual kata, Team kata |
| Major Achievements | Three-time gold medalist at World Championships |
Ryo Kiyuna is one of the favorites in the Tokyo Olympics 2020 representing his country, Japan, in Karate's sport. He has competed in the sport since he was very young and has traveled around the world to showcase his talents in the sport of Karate.
The Japanese karateka competes in individual kata and team kata. He is famously known for his feats in the World Karate Championships. Winning is not new for Ryo and he will look to continue doing so in his career.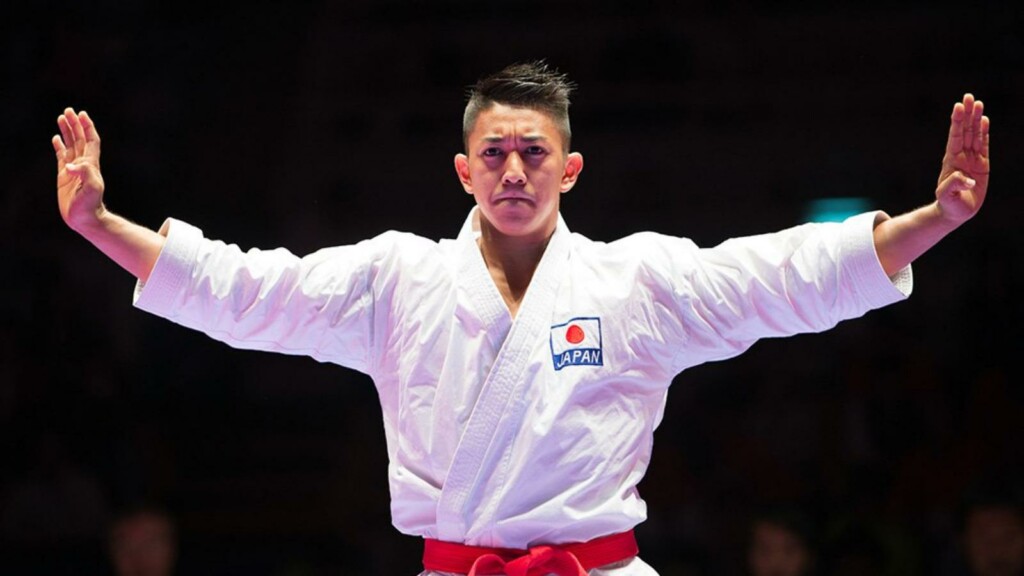 Ryo is the undisputed champion and has shown the world why he is the best on numerous occasions. He has three world championship titles and is also a part of the men's team Kata event. He has fantastic strength, speed, rhythm, and balance. He has now been scheduled to participate in the 2020 Olympics.
Ryo Kiyuna Bio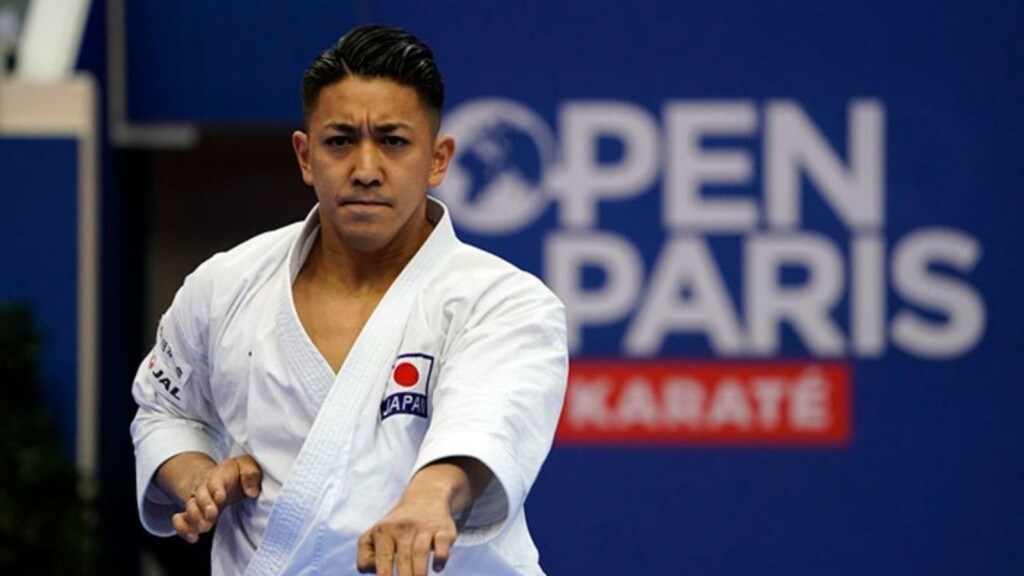 Ryo Kiyuna was born on 12 July 1990 in Okinawa, Japan. He stands 5 ft 5 in tall and is now 31 years old. He is a versatile karateka that competes in individual Kata and Team Kata. He represents his country Japan and has a lot of hope riding on him for the Tokyo Olympics 2020.
Ryo Kiyuna career achievements
Ryo has a total of 19 medals in his career. His most memorable achievements are winning the World Karate Championships three times in the individual Kata and two-time gold medalist in the men's team kata event. He has also outshined everyone in the Asian level with four gold medals in both individual and team Kata at the Asian Karate Championships. He also has his name written in the Guinness World Records.
Ryo Kiyuna net worth
Ryo is mentioned in the top five karatekas to watch out for in the Tokyo Olympics. The successful athlete has an astounding net worth of $3 million. Most of his earnings come from his professional Karate career.
Ryo Kiyuna coach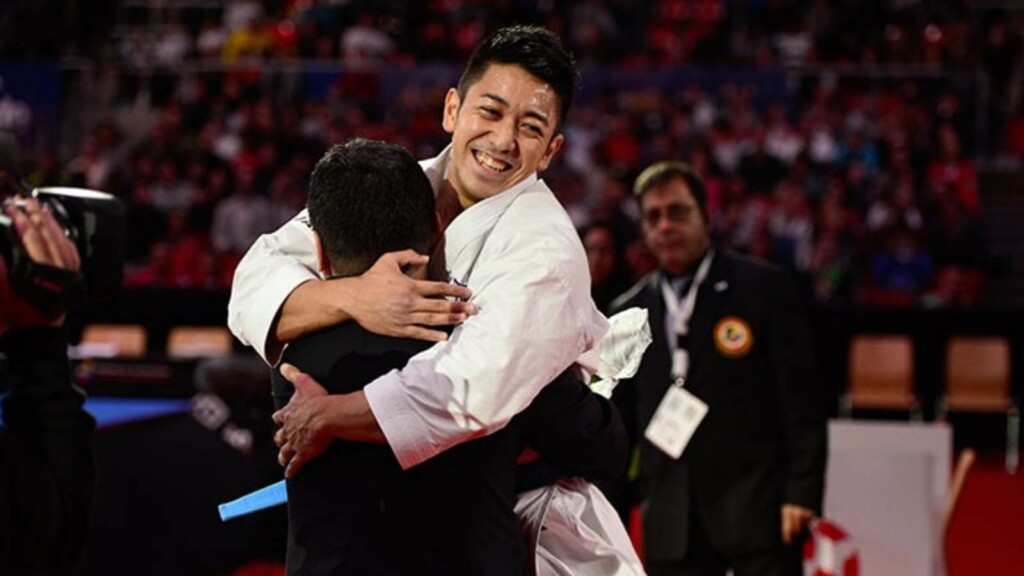 Ryo is a student of the great Tsuguo Sakumoto. Tsuguo is a three-time WKF World Champion in Kata. He is the coach to 9 world champions and undeniably one of the greatest to ever do it.
Ryo Kiyuna Personal Life
Ryo has not revealed a lot about his parents. The karateka likes to keep his personal life very private. He was recently affected with COVID and luckily things did not get too bad for the champion.
Q. How old is Ryo Kiyuna?
The Japanese Karateka is 31 years old.
Q. How mnuch Ryo Kiyuna's net worth?
Ryo has an estimated net worth of $3 million.
Q. Who is Ryo Kiyuna's coach?
The multiple-time world champion is a student of the great Tsuguo Sakumoto.
Also read: Who is Nikoloz Sherazadishvili? Know all about the sensational Spanish Bio, Net Worth, Career achievements, Coach, Parents, and more