Indian men's high jumper, Tejaswin Shankar, has brought immense laurels to the country. At a young of 22, he has broken multiple national records and brought home international medals. He is the current men's high jump national record holder.
However, before becoming an exceptional high jumper, Shankar, played cricket until 8th standard. It was on the suggestion of his physical education teacher that he switched to high jump. Soon he started winning medals at the inter-school athletics meets. And continued to excel in the discipline.
He hasn't looked back ever since.
Tejaswin Shankar: Rise to Glory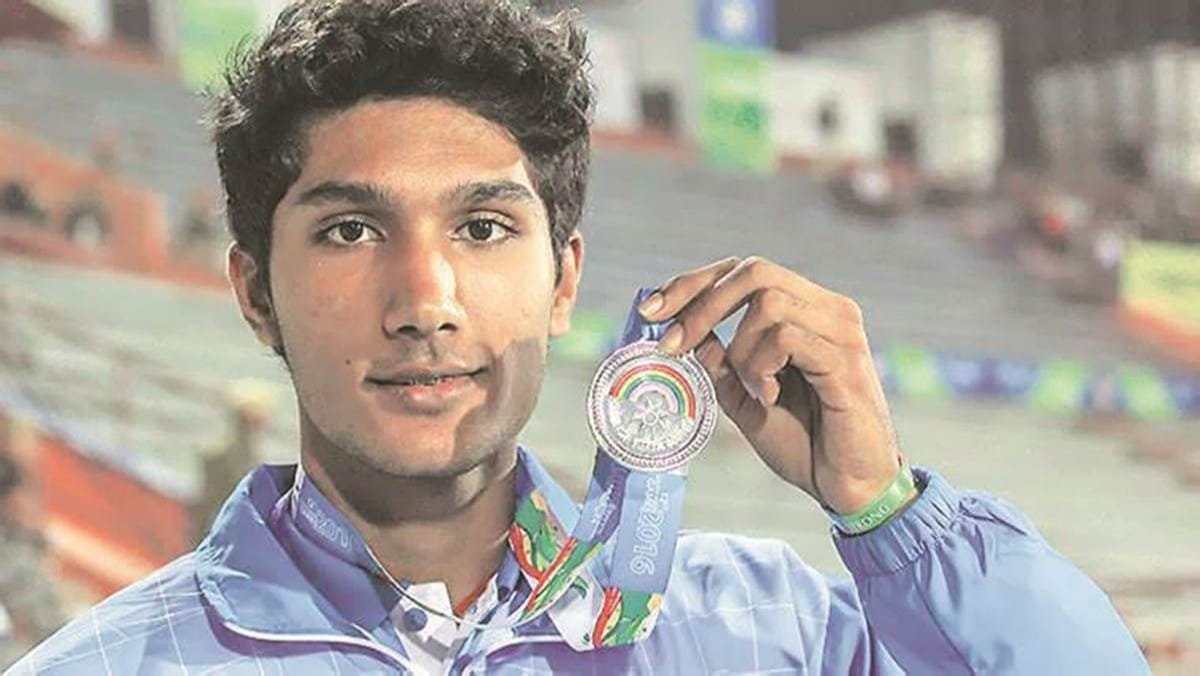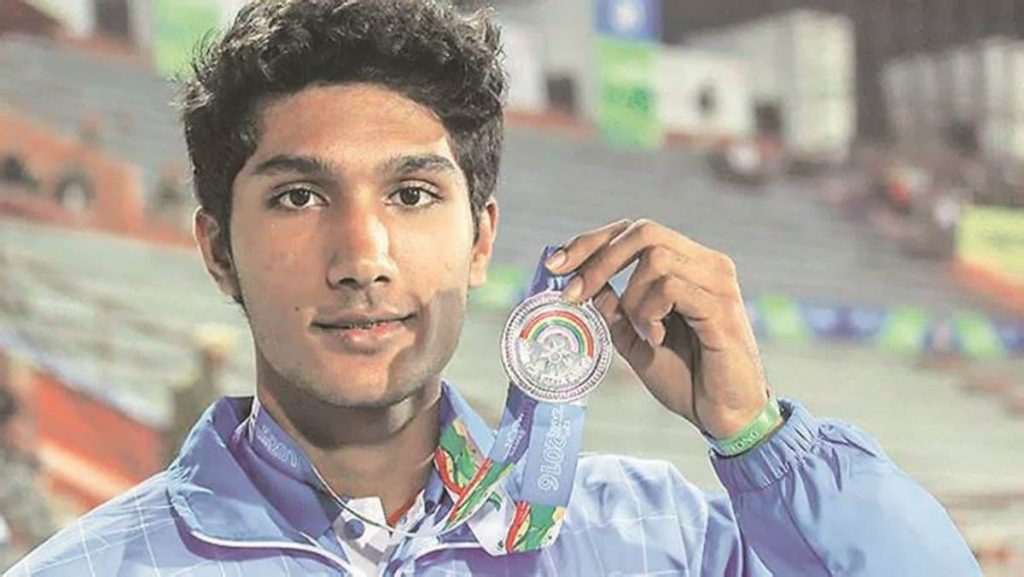 Tejaswin Shankar began his incredible journey with a gold medal at the 2015 Commonwealth Youth Games in Apia where he also set the Games record of 2.14m. He went on to clinch the silver medal at the 2016 South Asian Games in Guwahati.
However, he gained prominence at the age of 17 when he broke Hari Shankar Roy's 12-year-old national record of 2.25m with a massive jump of 2.26m at the Junior National Championships in Coimbatore in November 2016. He was the 3rd best IAAF junior high jumper in the world that year.
The Delhi athlete received a 4-year athletics scholarship to the Kansas State University in 2017 where he is studying business administration.
In January 2018, Shankar broke Roy's indoor national record with a mark of 2.18 metres. He improved on his own record by a centimetre in the same month. In February, he bettered his indoor record with a 2.28 metres jump at the Big 12 Indoor Athletics Championships in Ames.
He finished 6th at the 2018 Gold Coast Commonwealth Games. While competing to qualify for the tournament, he shattered his own national record by jumping 2.28m at the 2nd Federation Cup Indian Championships in Patiala. It was the joint-best performance to qualify for the prestigious competition. Tejaswin Shankar went on to again break his record by a centimetre while representing Kansas State athletics. He jumped 2.29m in April 2018 at the Texas tech invite.
He had skipped the Federation Cup Athletics Championships in March this year as the dates clashed with his NCAA indoor season. He won the bronze medal by clearing the height of 2.24m at the NCAA meet. In May, Shankar won back his men's high jump title in the Big 12 Outdoor Track and Field Championships held in Manhattan.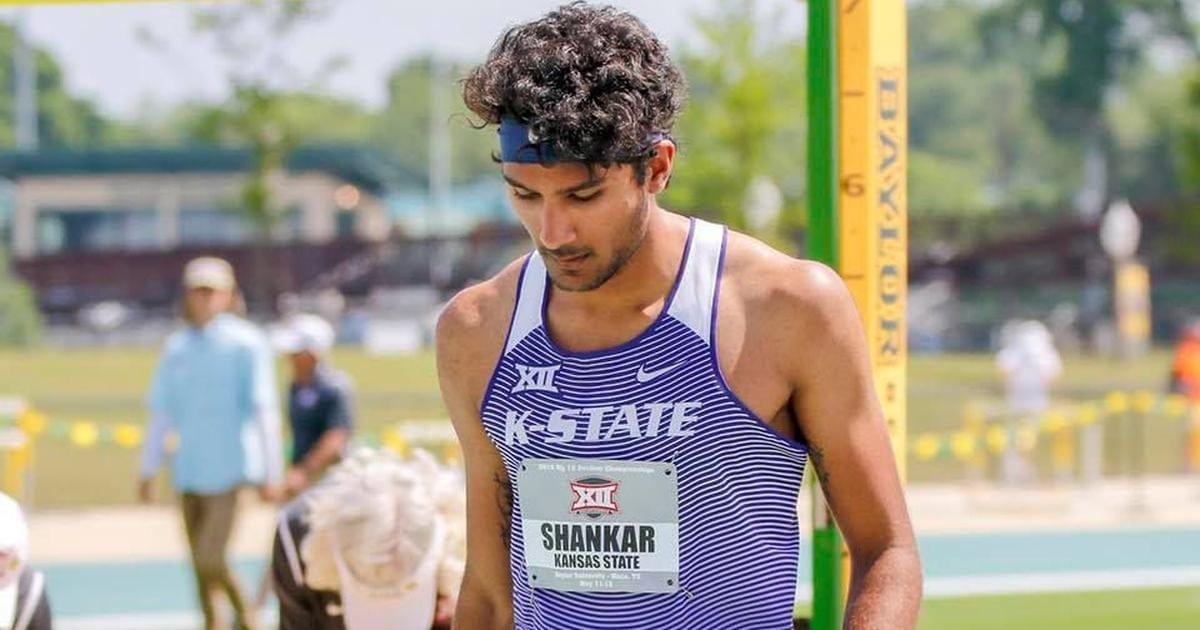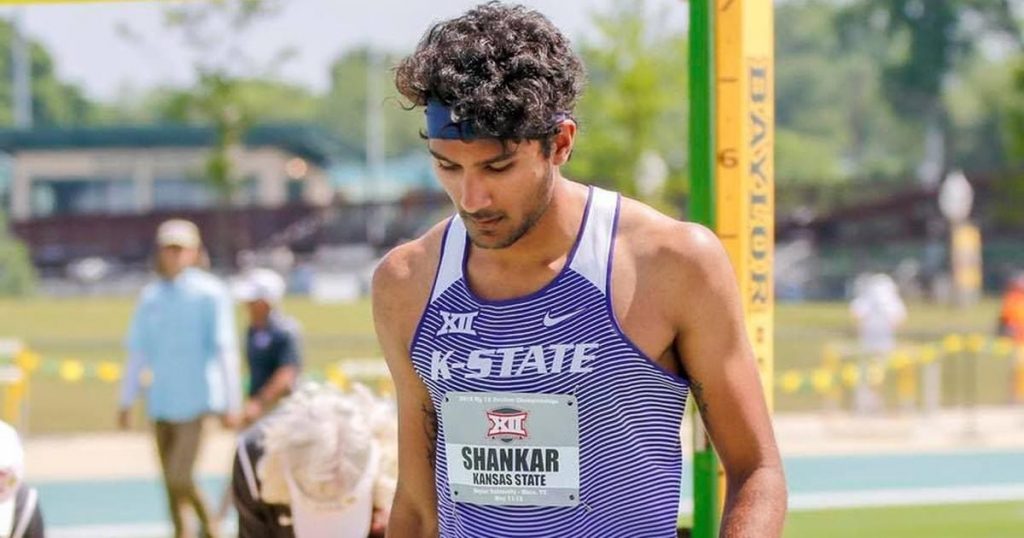 Tejaswin Shankar recently added another fresh victory to his merit. The Kansas State University student clinched a silver medal at the NCAA Division 1 Outdoor Track and Field Championships in Eugene this month. He cleared the height of 2.23m there. His current season best is 2.28m while his personal best is 2.29m.
Shankar battled a few injuries along his way but always bounced back stronger. His journey in the global track and field circuit has just started.
Also Read: "Olympics or no Olympics I want to jump 2.33m," says national record holder and high-jumper Tejaswin Shankar