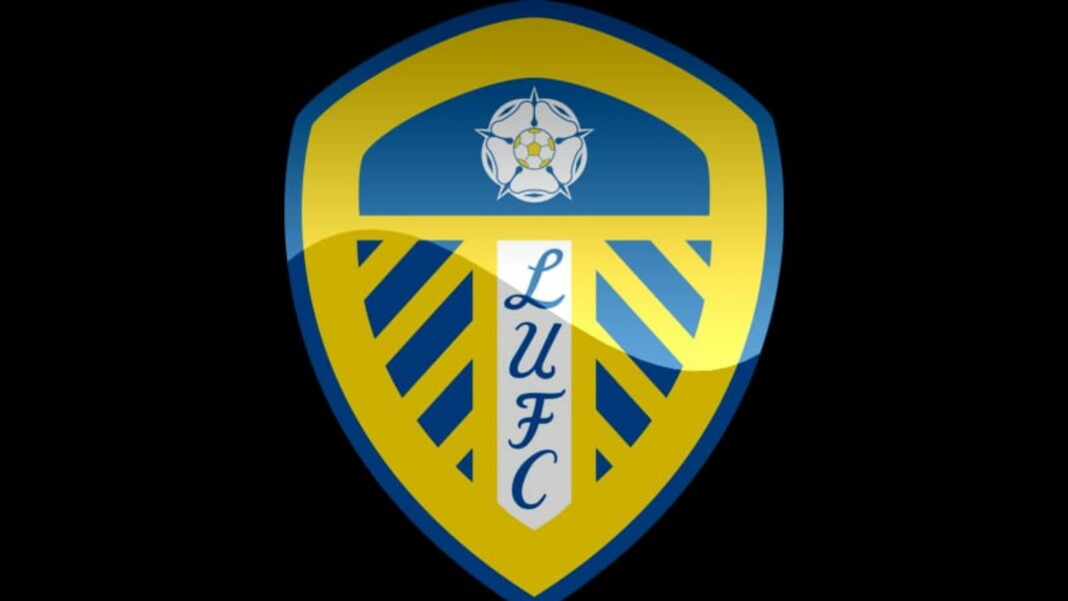 Leeds United FC is one of the top tier professional clubs in English League football, with its origin in Leeds in West Yorkshire. Leeds United was formed after Leeds City were disbanded in 1919 and took over the Elland Road stadium. The club earned its promotion back into the Premier League from the EFL Championship during the 2019—20 season, and finished 9th in the standings last season under Marcelo Bielsa, with most of their history been spent in competing in the top tier of English football.
Leeds United have won three English league titles and have one FA Cup, one League Cup, two Community Shields and two Inter-Cities Fairs Cups to their name. They also reached the finals of the 1975 European Cup, ultimately losing to Bayern Munich.
Andre Radrizzani and the Takeover of Leeds United FC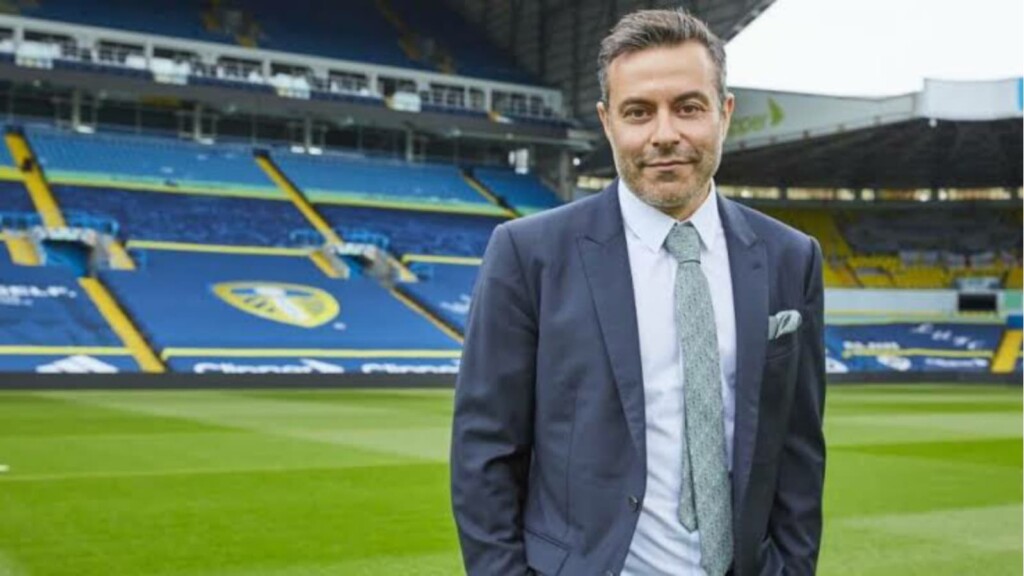 Leeds United Football Club Limited, a company registered in England and Wales, owns the Leeds United football club. Aser Group Holding Pte Ltd, a company which is registered in Singapore and owned by Andrea Radrizzani, is the ultimate parent company owning the majority stakes of LUFC, 63% via its subsidiary Greenfield Investment Pte Ltd. The York Family is now the sole minority shareholder of Leeds United FC, holding a 37% stake in the club via 49ers Enterprises Leeds SPV LP, a NFL franchise.
Andrea Radrizzani, an Italian businessman and the the chairman and founder of the sports broadcasting group Eleven Sports is the majority owner of the Leeds United Football Club. Radrizzani is also the founder and chairperson of the Play for Change Foundation, which is a charity that runs sport and education programmes for deprived children in Italy and internationally.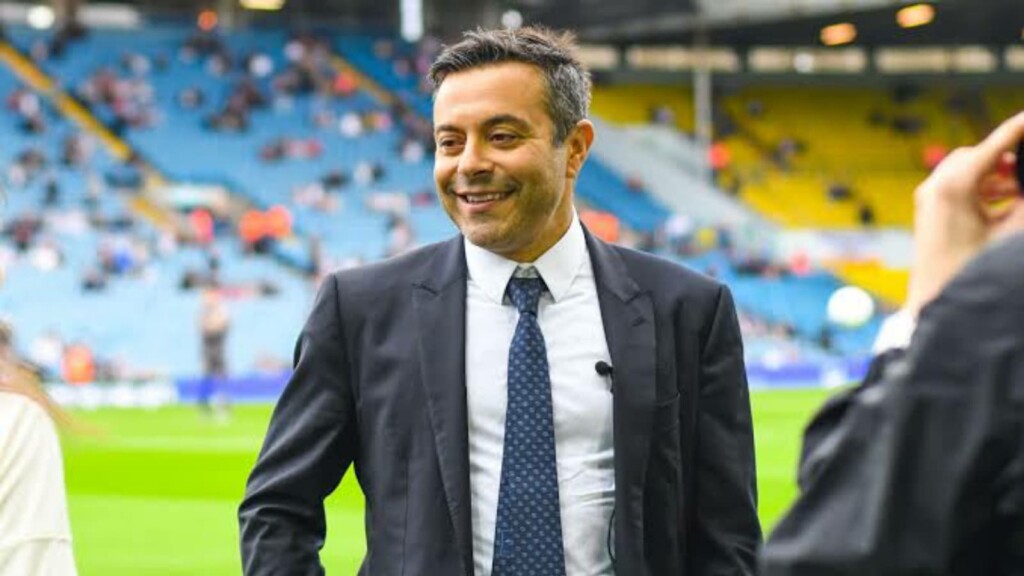 Leeds owner Radrizzani is massively experienced in media rights in sports and specializes in the field of digital media and international sports media.During the course of his career, Radrizzani built partnerships with major rights owners in the sports field, notably including the Premier League, Bundesliga, La Liga, Serie A, UEFA, F1, NBA, NFL and WSBC and few clubs such as AC Milan and Arsenal. Radrizzani has also negotiated rights deals with broadcasting sports media websites like Bein Sports, Canal +, ESPN, Eurosport, ITV, CCTV, Direct TV and so on.
Andrea Radrizzani purchased a 50% stake in the Leeds United club from former owner Massimo Cellino and bought the remaining 50% of the stakes on 23rd May, completing a 100% buyout of the club and taking the full ownership.
Later in June, Radrizzani introduced the Leeds United Ladies back under the Leeds United ownership and also completed the purchase of their stadium Elland Road from Jacob Adler's company Teak Commercial Limited for £20 million and took it under his ownership using his own company Greenfield Investment Pte Ltd. On May 24th, 2018, it was announced that 49ers Enterprises, which is owned by Denise DeBartolo York, Jed York and John York, became the minority shareholders of Leeds United.
Net Worth of Leeds United Football Club and Owner Andre Radrizzani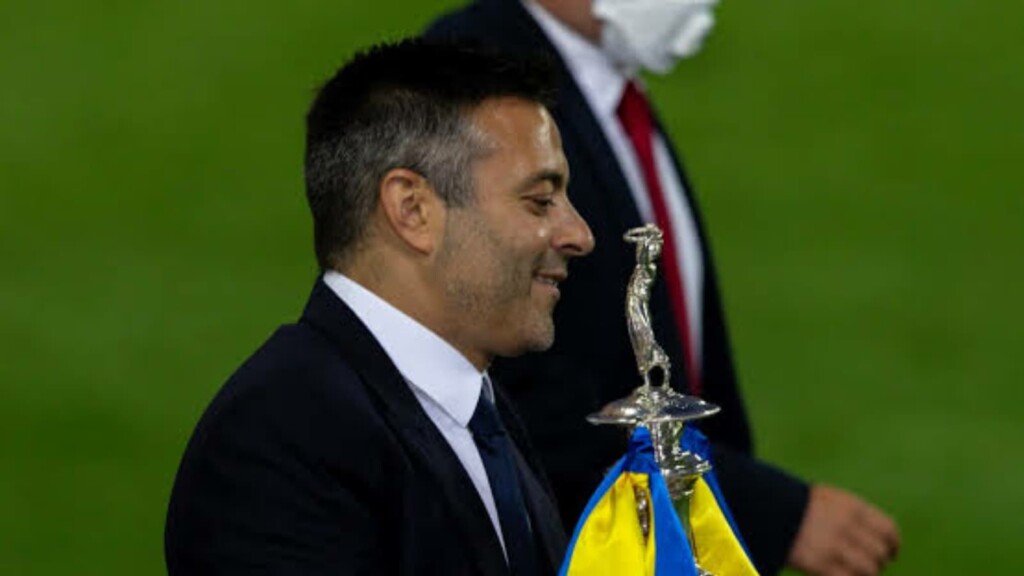 Andre Radrizzani his sports group Aser are the 63% shareholders of Leeds United football club, alongside 49ers Enterprise who hold a minority share of 37% and both have made decent amount of investments to run the club economically and make new signings to strengthen their ranks after being promoted to the Premier League.
The net worth of Leeds United FC has increased massively after Radrizzani's takeover in 2017 and the club's value has only risen since, with the club now worth around £300m after having bought them for £100m in 2017 Radrizzani is currently eyeing the rise in worth of the club to £1 billion in some years, establishing themselves again as a top Premier League club. Owner Andre Radrizzani's current net worth stands at £450m, growing in the same pace as the club.
Also Read: Who is the owner of Watford Football Club?