Nate Diaz is one of the biggest names in the UFC Welterweight division, and he is making his comeback to face the number 3rd ranked Welterweight fighter, Leon Edwards in a five-round contest at UFC 263.
The UFC fans are excited for the comeback of 'The Stockton Slugger' but do you know why did Nate Diaz start fighting? There is a really interesting story behind this. Diaz's fighting career started when he started tagging along with his elder brother Nick Diaz to his jiu-jitsu practice.
In one of his older interviews with MMA fighting that was taken in 2012, Nate Diaz told them, he's was not interested in the fight even until when he passed out of high school. That's mainly because Diaz wasn't good at it.
Nick officially started his MMA career that time and Nate only wanted to tag along with his elder brother. He wasn't really good at it from the beginning but the only thing that keeps him motivated to continue his practice was free food.
Yes, this is true. Nick and Nate weren't that financially strong at the beginning of their career and most of the time Nate Diaz starves alone at home. Nick usually buys him burritos from a food truck that stops by their gym each night. This was the main reason why did Nate Diaz start fighting.
In the same interview, Nate says, "That was actually the main reason I wanted to go train. I didn't have any money. At home, we didn't have s–t. I was starving all day. So if I went to train I'd get something to eat."
"Sometimes I'd be sitting at home and it was like, well, if I go train with Nick I'll get something to eat afterward. If I don't I'll just sit here and be hungry. […] I was going for burritos and dinner, and hey, I wanted dinner every day. Before I knew it I was a blue belt."
Nate Diaz challenged one of the biggest UFC superstars, Conor McGregor with his hard work and dedication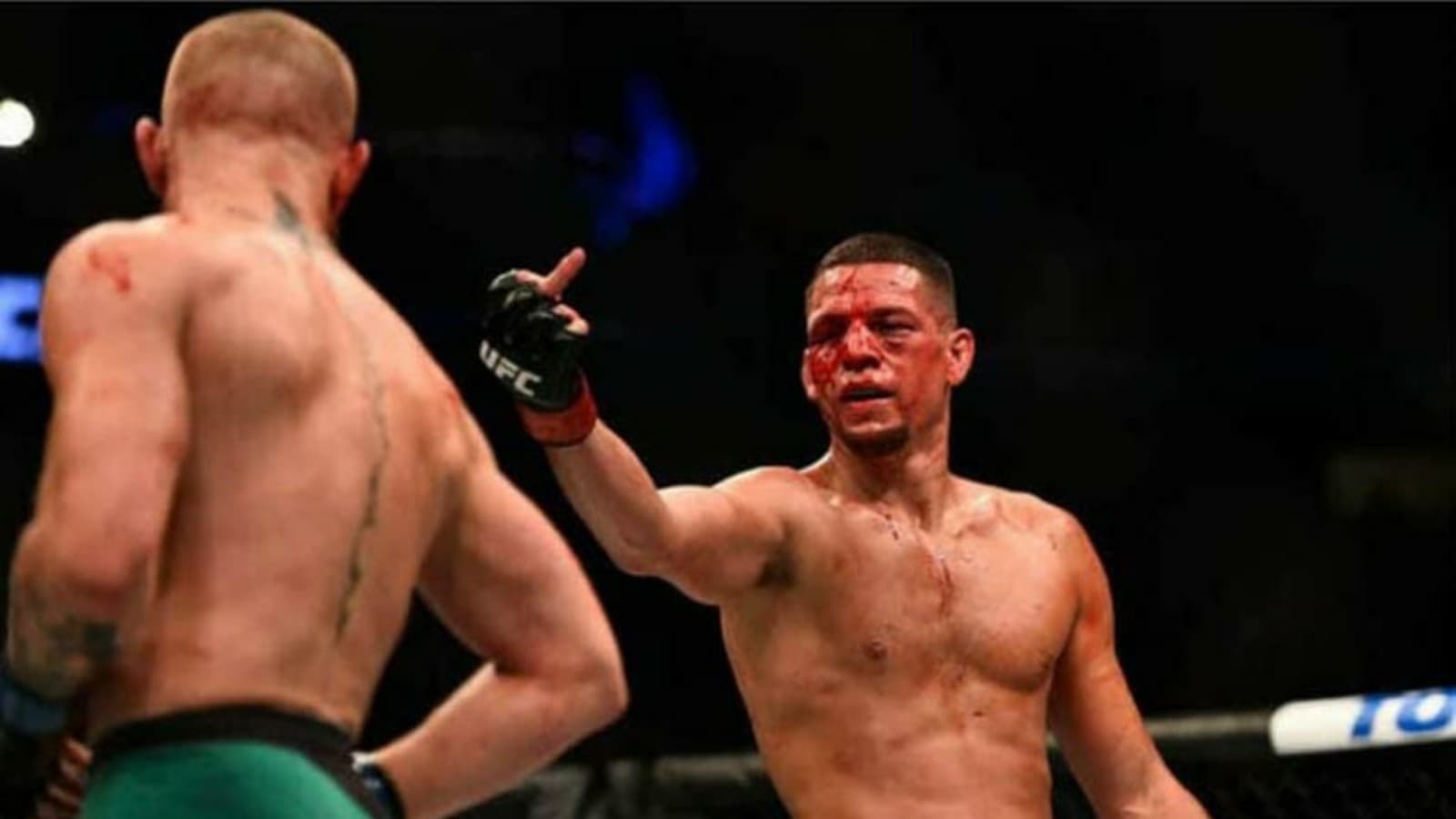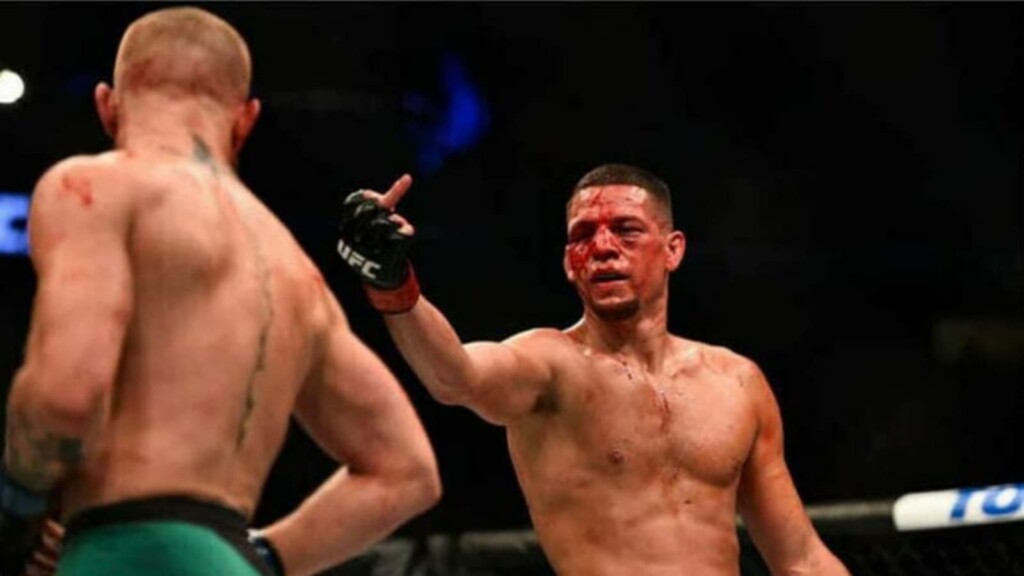 Following the footsteps of his elder brother, Nate Diaz started his MMA career with WEC in 2004 and won his first professional fight against Alejandro Garcia. All his initial wins made him enter The Ultimate Fighter 5 and he won this season of TUF by defeating Manvel Gamburyan in the finale.
After that he fought against some of the biggest names in UFC of that time, namely, Rory McDonald, Clay Guida, Donald Cerrone, Rafael Dos Anjos but the main breakthrough of his career came when he got the opportunity to face the biggest UFC star, Conor McGregor.
Conor was booked to face Rafael Dos Anjos in this fight but RDA pulled out from this fight just one week before and Nate entered in this fight as a short-notice replacement. Nate Diaz was a huge underdog entering into this fight at UFC 196.
But Nate shocked the world and defeated Conor by second-round submission. It turned out to one of the biggest rivalries in UFC history and they both faced each other in a rematch at UFC 202. This time Conor defeated Nate by a unanimous decision and took his revenge. Since then the world is waiting for the trilogy between both of them. This is the story of why did Nate Diaz start fighting.
Also Read: Nate Diaz Fighting Style: What makes the Stockton fighter so interesting to watch?