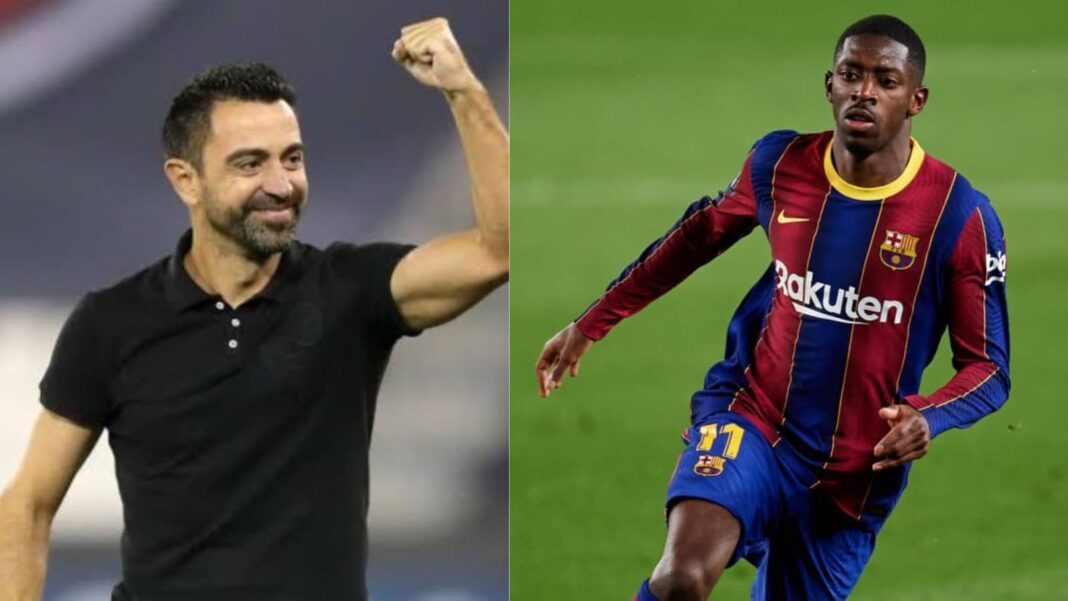 After the appointment of former Spain and Barcelona FC star Xavi Hernandez as Barcelona FC manager, there could be some changes in the Barcelona set-up that could happen in the future. The 41-year-old former Al Saad manager has earmarked some players that he wants and is negotiating with the club higher authorities for them. Xavi has been equally vocal for Ousmane Dembele and has recently stated that the 25-year-old has the ability to be one of the best in business.
Dembele was facing injury issues that affected his form but Xavi knows the importance of having this talented youngster in the playing eleven and knows if he can revive his career the catalans can reestablish themselves again at the being stage.
The Frenchman has faced hamstring injury, knee injury as well as ankle injuries which have affected his progress but the ambitious forward would be looking to make a fresh start.
Recently there rumours that Liverpool FC might be trying to get the striker on board so Barcelona higher-ups might try to keep him at the club by luring him with higher wages. Barcelona top hierarchy had also recently stated that it is ready to offer an attractive sum to Dembele if he performs to his potential.
Dembele can be a crucial component for Barcelona and if he returns to form the Frenchman can be unstoppable with his aggressive play. It depends on what formation and combinations Xavi opts for and how he utilizes Dembele at the front.
How Ousmane Dembele can be a vital cog for the Catalans under Xavi Hernandez ?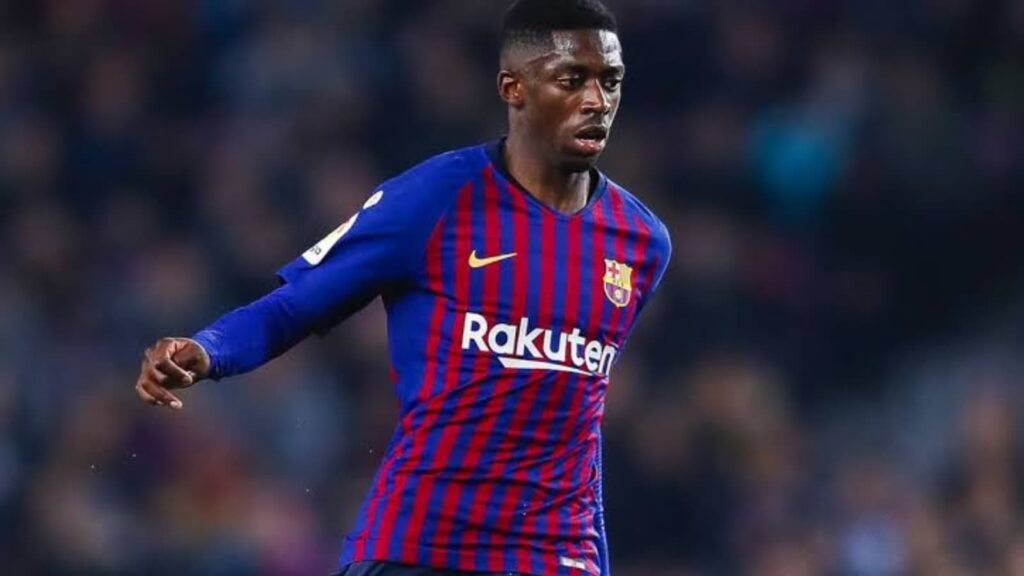 Ousmane Dembele's recent series of injury problems can't undermine his scoring prowess and we are well aware of what he is capable of. Playing under a manager of Xavi Hernandez's calibre will do a world of good to his confidence and develop him tactically and make him aware of his strengths which would help him grow as a player.
After the departure of Lionel Messi Barcelona needed to groom someone who can be resourceful with his potency at the front which is why Dembele's form would be crucial for Barcelona.
Dembele can play on both sides of the wings and is known for his technical trickery who can outsprint the opposition with his speed and dribbling. Xavi is a tactician who can mould Dembele as per the team formation he opts for as Dembele can play as a forward as well as a midfielder. If Xavi opts to go for a 4-4-2 or a 3-5-2 formation then Dembele's utility as an attacking midfielder could be put to use more vigorously.
Dembele's greatest strength is his all round adaptability and multifaceted game which Xavi can put to use smartly with his tactical prowess and intelligence. When it comes to cross dribbling and getting at the bottom of the midfield with his smart control Dembele is second to none which is why his combination with young Pedri Gonzalez Lopez can be crucial alongside Phillipe Coutinho.
Whether it is netting goals during crucial situations or creating opportunities, Dembele has always proven his mettle. He scored 10 goals for Borussia Dortmund with 22 assists to his name in 50 games while he has scored 30 goals in 119 La Liga games with 21 assists to his name in all competitions.
If Dembele is deployed at the front then he can work more vigorously with another talented youngster Ansu Fati and the experienced Sergio Aguero. His coordination with Memphis Depay can be productive against teams who are technically sharp in defence where both these players can control the pace from either side of the wings. Dembele's all round technicalities are surely going to be a handful for the Catalans but his all round prowess needs to be employed in a formatted manner.
Also Read: 5 biggest defeats suffered by Real Madrid and Barcelona