Why will Travis Scott skin not return in Fortnite: Fortnite players have been vehemently requesting Fortnite to disable the Travis Scott skin or anything related to him following the Astroworld Concert tragedy. Players have been raging over the unfortunate incident for a week.
Fortnite has already disabled the Travis Scott emote from the store and halted its sale. Netizens speculate it might be the same fate for his skin. The article talks about why the Travis Scott skin might not return to Fortnite anymore because of certain incidents taking place.
Related: Travis Scott Fortnite skin in Item Shop Season 6: Will it make a return?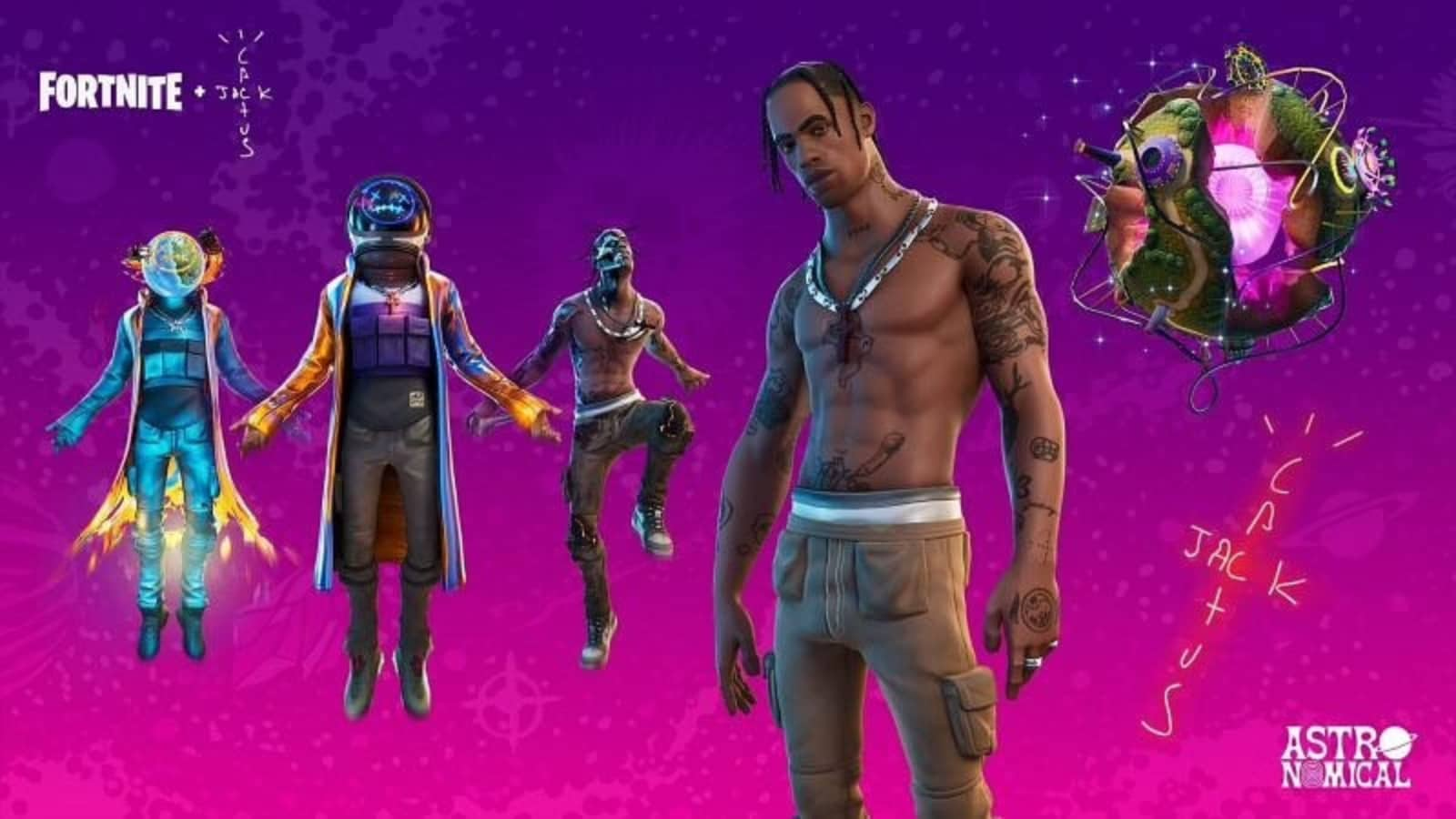 Why will Travis Scott skin not return in Fortnite
Fortnite had featured its largest in-game concert, the Astronomical Event highlighting Travis Scott, a widely popular rapper who is known in the Fortnite community for his once or twice dabbles. The artist's in-game show paved the way for drastic changes on the battlefield.
The artist has long been a fan of the Fortnite video game, sometimes even playing it on Twitch streams — which makes his collaboration with the Epic Games studio a natural fit. But, certain disasters might lead to an unfortunate happening soon. A recent Travis Scott concert in Texas met with a huge tragedy as human casualties took place, resulting in eight deaths and over a hundred injuries.
Although the removal of Travis Scott emotes might have been completely a coincidence with the 30-days rotation and the tragedy, it led directly to fans asking the same for his skins and cosmetics. Deaths at Travis Scott concert rallies have led to the Fortnite community asking for his removal from the game.
The Travis Scott skin was released into Fortnite last year during the Astronomical event. The skin enjoyed massive popularity on release and many fans jumped to get their hands on it. However, it has been removed since then and although many were waiting for it, matters have now taken a serious turn.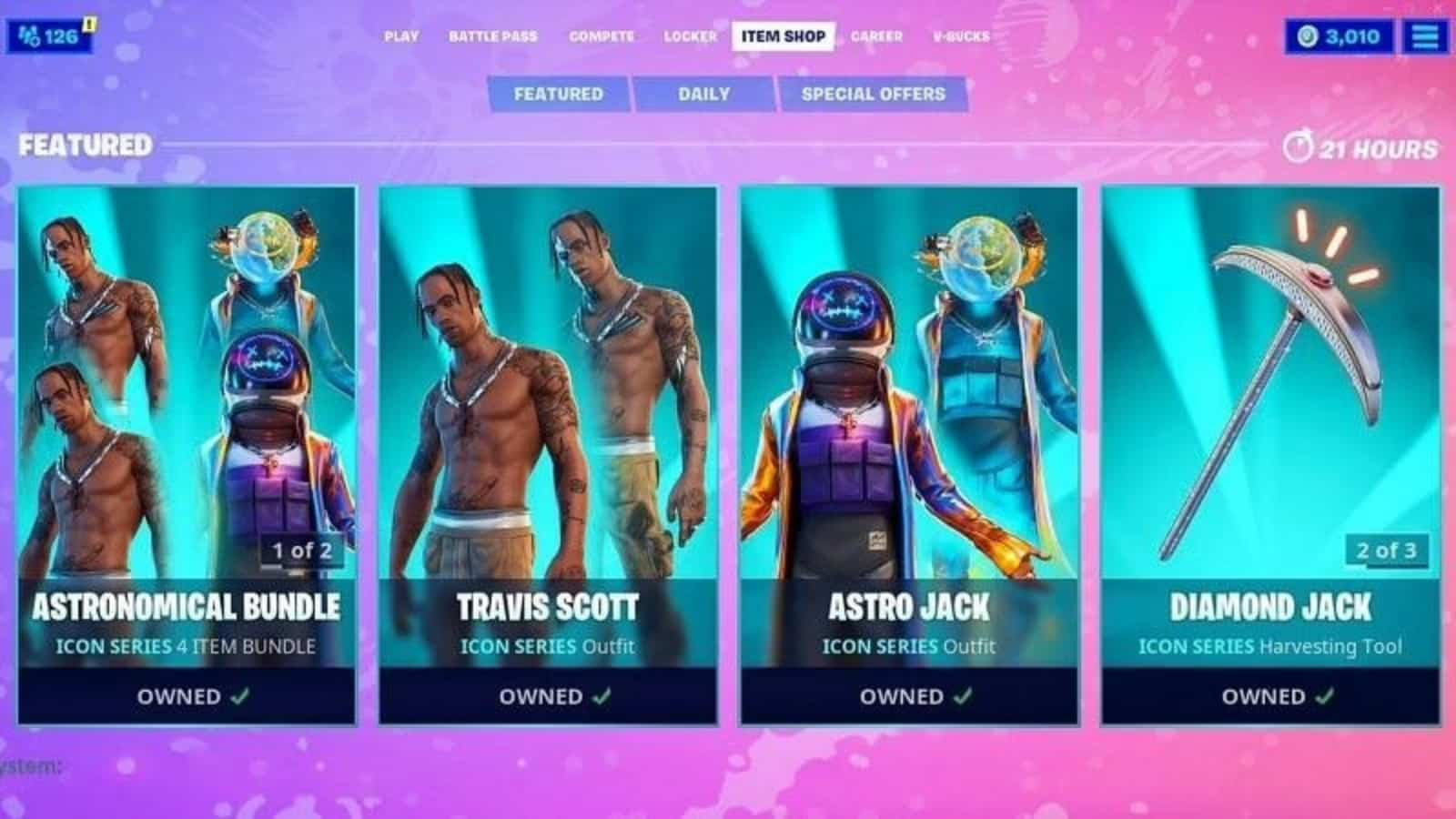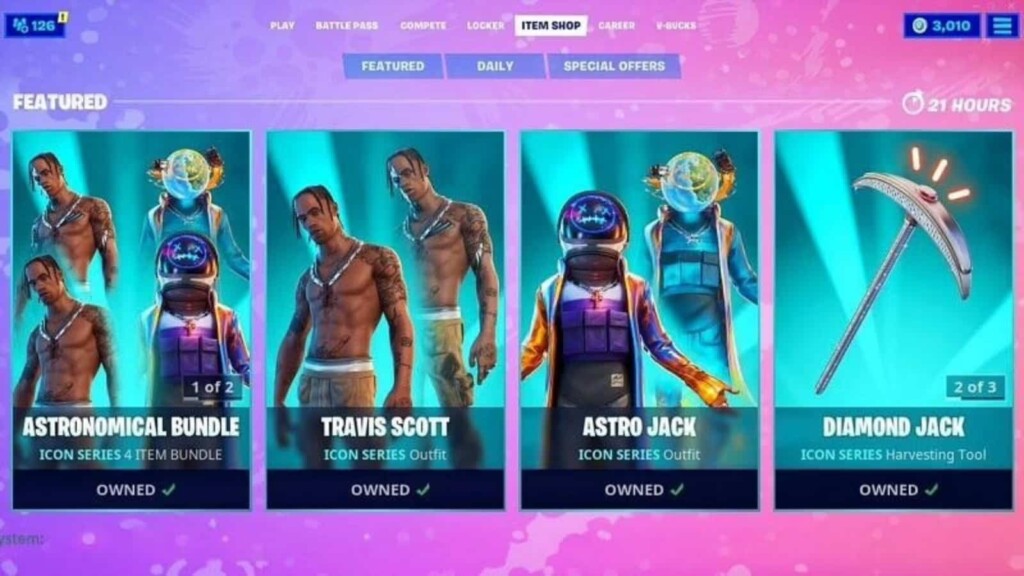 "Imagine fighting for your life on the back of a golf cart and some kids in Travis Scott Fortnite shirts are dancing on top of it" people have tweeted. "You need to remove Travis Scott cosmetics from the game, knowing that shit is in my locker makes me sick. I wish i had known sooner what a horrible human being he is!"
These tragedies might lead to a removal of cosmetics soon, and the rare item might not make a return to the shop.
---
Also Read: DC Beast Boy Fortnite Skin Teased, New Teen Titans Cup Coming Soon