At the start of 2020, every sports fan was excited about this year's showpiece event – the Tokyo Olympic Games. However, the coronavirus pandemic wreaked havoc across the world and the Olympics were postponed for the first time in their 124 year old history. Now, we are living in uncertainty about when sports will resume. But it is certain that the world after COVID-19 will be very different from the one before. Athletes and sports will be no exceptions.
The last big multinational sporting event was the World Military Games, hosted in Wuhan, China – the epicenter of the coronavirus pandemic. In February, Asian Olympics qualifiers for boxing and wrestling were scheduled to take place in China, but got cancelled due to the coronavirus outbreak. Most of the sporting events from February to June have been either cancelled or postponed including Wimbledon and the Tokyo Olympics.
Coronavirus and Tokyo Olympics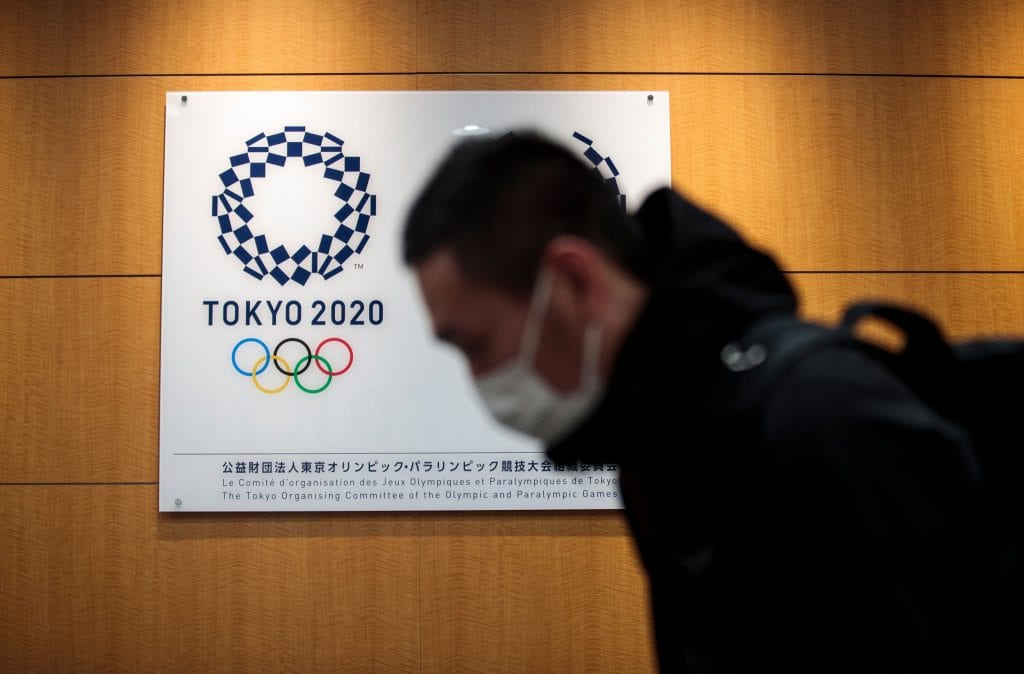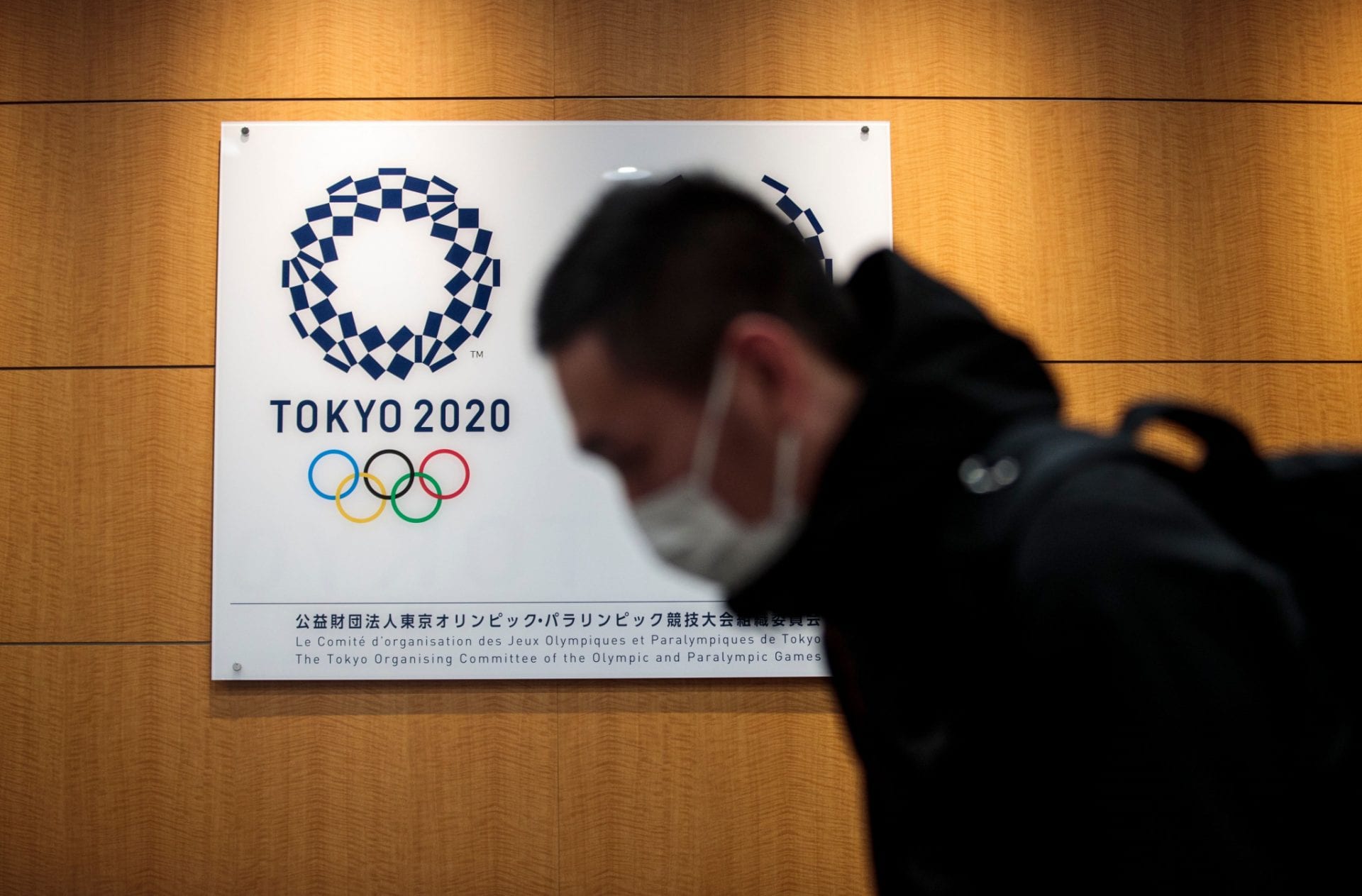 Japan has tackled this pandemic very well. There are hopes that Japan will be able to successfully host the postponed Games. Hosting sporting events in empty stadiums is an option, but if there is no vaccine by that time, the most important question is – will athletes feel safe to visit?
In a joint news conference, the director-general of the World Health Organization, Tedros Adhanom Ghebreyesus cautioned "It's not going to be easy to make the Olympics a safe global gathering spot but I think it's possible".
IOC President Thomas Bach is also speculating about how the Olympics Games can be held. There can be possible quarantine for athletes and there will be either no fans or limited number of fans in venues.
Big events after Tokyo Olympic Games
After the Tokyo Olympics, the next big events are the World University Games, Asian Youth Games, 2022 Asian Games and 2022 Winter Olympic Games. China, the origin of the coronavirus pandemic, will be hosting all these events.
China will host the World University Games from 18th to 29th August 2021 – 10 days after the Tokyo Olympics end – housing more that 8000 athletes and staff. These games will be hosted in Chengdu, which is around 1100 kms away from Wuhan.
The next event is Asia Youth Games, the second biggest multi-sporting event in Asia – which will have 18 different sports in its roster. Youth Games are scheduled from 20th to 28th November, 2021. The host city was decided by the Olympic Committee of Asia in 2019 but the dates were announced in April this year. In the 2013 edition in Nanjing in China, 2404 athletes took part in 16 sports. The 2021 event will have more events, and a larger number of athletes are expected to participate.
The XXIV Winter Olympic games are scheduled to be held from 4th to 20th February, 2022 in Beijing, China. In the last edition of Winter Olympics, 2922 athletes participated in 102 events in 7 sports. In Beijing Winter Olympics there will be 109 events in 7 sports.
China will be hosting the 2022 Asian games from 10th to 25th September 2022, which is the biggest multinational event after the Olympic Games. In these games, more than 12,000 athletes representing 45 nations from Asia and Oceania will participate.
Changing perception about China
China has hosted events successfully in the past but post COVID-19, perception about China has changed and hence athletes will have second thoughts before going to China. Now it's not about if you can host any big event or not, it's about if athletes want to visit your country or not.
China is a go-to country for these mega events. It started with the 2008 Beijing Olympics where they spent at least $40 billion to organize the games. China has a single government run by President Xi Jinping, who heads the Chinese Communist Party (CCP). The authoritarian government doesn't create problems in terms of bidding process and referendums.
In a recent survey negative views about China grew in USA.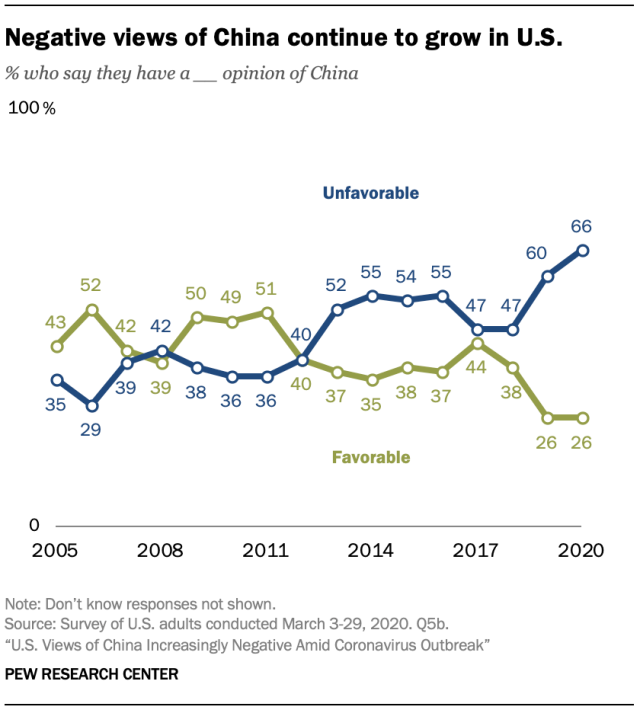 There are allegations over China that it's government didn't provide the exact data related to coronavirus, but most Asian countries have to support as China has granted loans to these countries. China is trying to improve it's image in Asian countries and these countries will send athletes even if they don't want to go there.
Sheena Greitens, who studies Asian Politics at the University of Texas at Austin thinks that these large sporting events will give China high visibility and can be used as a good distraction. It will keep reporters focused on the sporting events rather than having them use their time in-country to dig around on other topics that might reflect poorly on the CCP.
Sports after COVID19
World will be different after this crisis ends and sports will mutate itself to survive in these conditions. There will be multiple rule changes to avoid contact between players and fans will be sitting preferably at home watching game at online platforms.
Sports federations are also increasingly grappling with questions regarding when and how sports will restart and also how they will resolve conflicts for scheduling.