The chess world was taken by storm recently as a big controversy between Hans Niemann and Magnus Carlsen took the stage by storm. The 19-year-old chess master seems to have become the centre of one of the biggest chess controversies since 2006 with the recent incident that took place.
Niemann was accused of cheating world champion and world no. 1 Carlsen– who, in a big statement decided to withdraw from the $500,000 Sinquefield Cup after losing to the youngster. The pulling out came as a blow to the chess world, and also a passive sign from the great himself in protest of the possible cheating that might have occurred.
While Niemann has grossly denied cheating of any sorts in the event, his points have currently shot up to 2701, which is an increase from the 2484 he had in January 2021. He accepted to cheating only twice in his life in a recent interview- once at the age of 12, and the other at the age of 16.
Also read: "Shows good relations between two countries" – Taliban flag removed soon after being hoisted at International Chess Olympiad in Chennai
Elon Musk comments of the bizarre way in which Hans Niemann might have cheated against Magnus Carlsen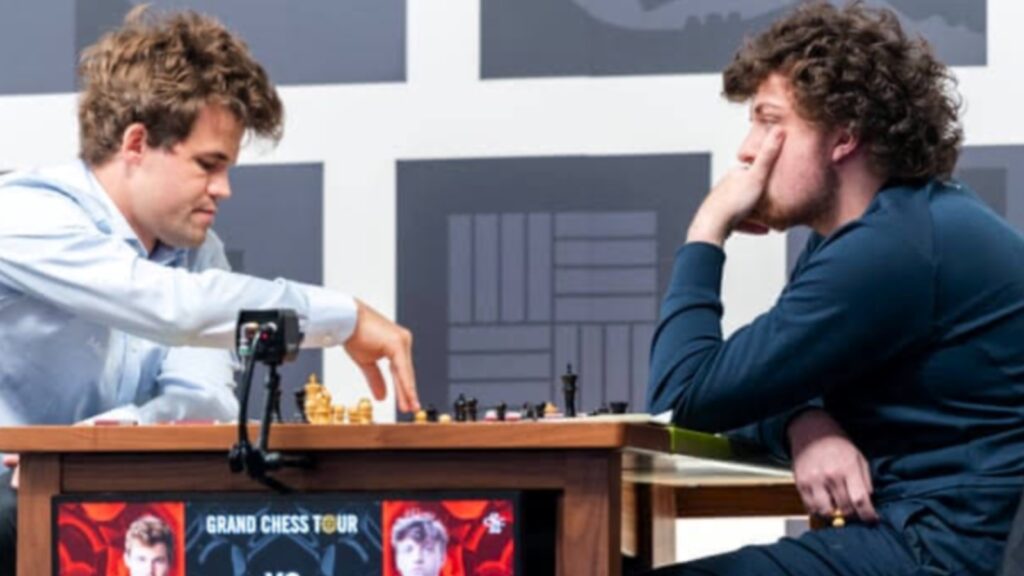 However, his staggering victory seems to have created quite an issue with chess fans all over the world, who believe that he might have done it again. There are many theories circulating as to how Hans might have cheated in the tournament. However, the biggest and most bizarre one comes as him 'employing wireless anal beads that assisted him by vibrating the correct moves.'
According to reports, Elon Musk also retweeted a video of the same conspiracy, saying that Hans Niemann might be using 'anal beads' to get around the competition without getting caught by the organisers. Regardless of it, this controversy has taken the chess world by storm, and it will not be dying down anytime soon.
Also read: "The pride of Bharat": 16-year-old Indian GM Praggnanandhaa wins Reykjavik Open 2022 in style
Also read: "World of trouble"- Magnus Carlsen mocks Queen of England
Do follow us on: Facebook | Instagram | Twitter