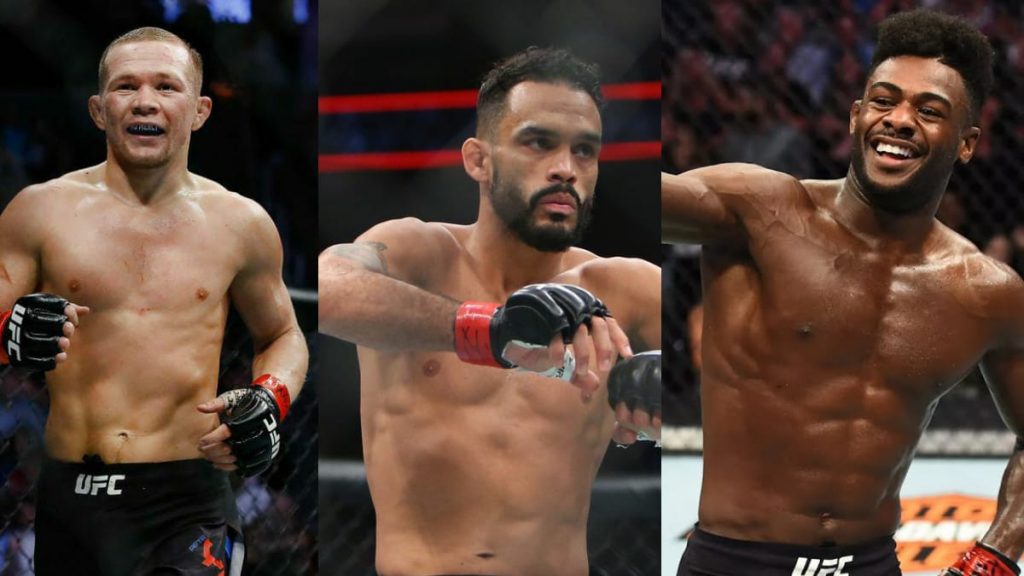 The UFC Bantamweight fighter Rob Font registered the biggest win of his carrier in the fight against Marlon Moraes at UFC Vegas 17. Rob Font knocked out Moraes in the very first round of the match.
This gave Font the opportunity to enter the top 5 of the Bantamweight rankings. Now he and his coach are aiming for a title shot in 2021. In his recent interview with BJ Penn, Rob Font's coach Tyson Chartier says with a win over Moraes, Rob silenced all the doubters.
Chartier says, "He is the team captain. He's the first fighter I was the head coach for and his first day in MMA practice I was with. I got him his first amateur fight and cornered him for every fight. He put the belief in me to be his head coach."
"I knew he was capable of this. I knew he could beat Munhoz and Assuncao, it sounds easy to say, but Rob has learned valuable lessons. He showed that against Marlon as he didn't get overwhelmed, stuck to his plan, and didn't lose focus."
Chartier believes that Font can serve as a backup fighter for UFC 259
UFC 259 recently got the addition of a third title fight between Petr Yan and Aljamain Sterling and Chartier believes Rob can serve as the backup fighter at this title defense.
Chartier added, "We will see what happens but all we can control right now is to be ready for any of these fights to fall out. If we don't get pro-actively booked we will get reactively booked,"
"With COVID, there is a chance Rob could fight for the belt in February if something happens to Aljamain. We are staying ready for that fight; we are also ready to jump in on Fight Island against Jimmie Rivera or Pedro Munhoz. 100 percent he could be fighting for the belt in 2021."
Also Read: UFC 258: Belal Muhammad vs Dhiego Lima rebooked for February