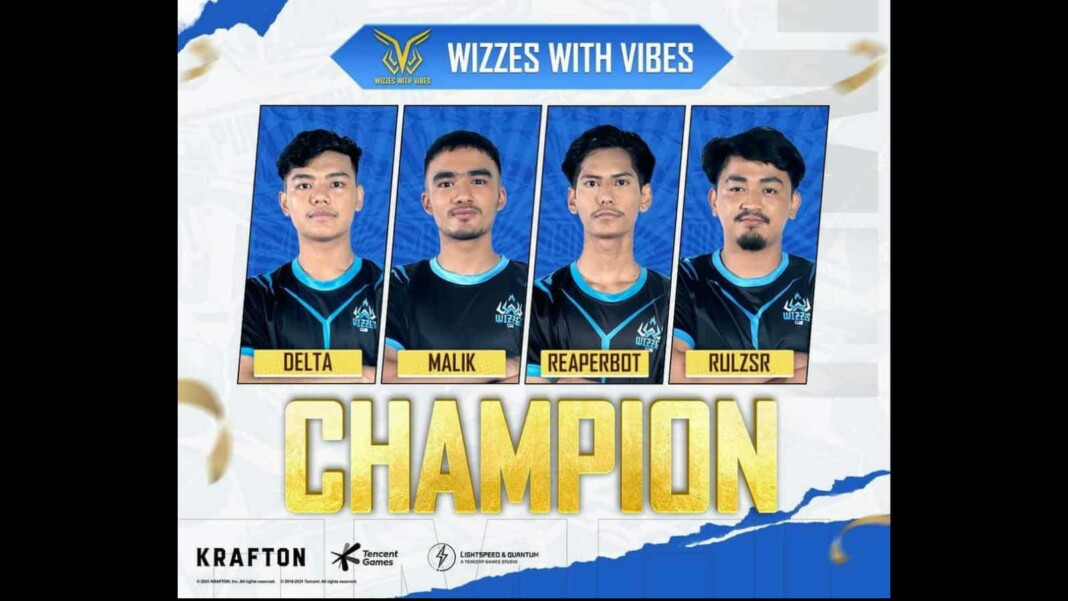 The three day long nerve wrecking battle between 16 teams at PUBG Mobile Pro League South Asia Season 4 came to an end yesterday with Wizzes with Vibes, a pro team from Nepal emerging as the champions of the tournament. Another renowned PUBG Mobile team from Nepal, DRS Gaming has qualified for PUBG Mobile Global Championship 2021 (PMGC 2021).
PMPL SA Season 4 started its journey on 21st September with the League stage wrapping up on 10th October, 2021. DRS Gaming was crowned as the winner of the league stage. The finals of this tournament saw 16 teams battling it out over 18 matches to grab the winner's prize of 1,50,000 total prize pool and to claim the top six spots and qualify for MENA and South Asia Championship. As this tournament will culminate at PMGC 2021, teams performed extraordinarily to stay at the top of PMGC leaderboard.
PUBG Mobile Pro League South Asia 4 Finals: Overall standings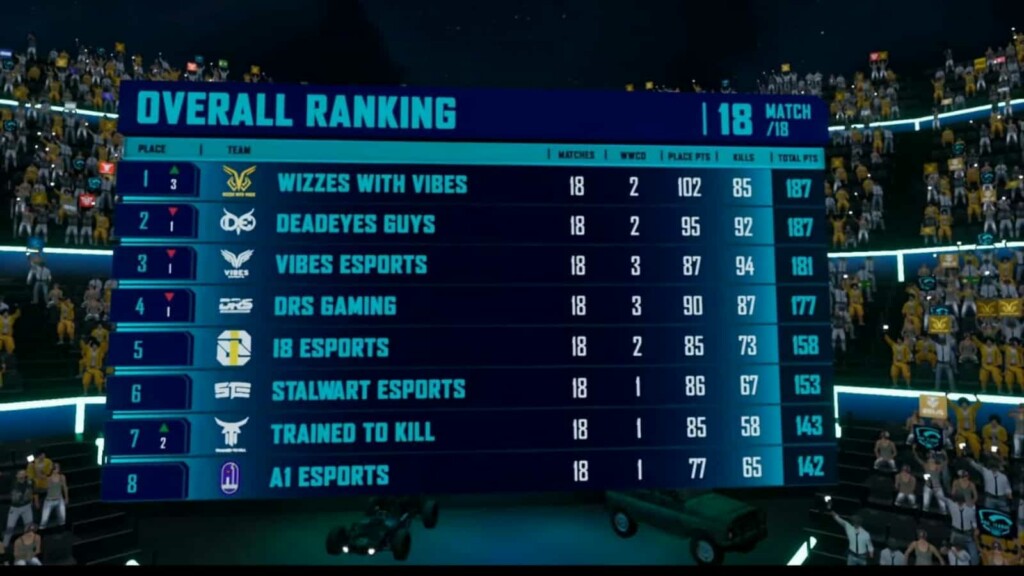 It was a head to head competition between Wizzes with Vibes and Deadeyes Guys as both the teams ended up with 187 points. The latter team had been leading the scoreboard with their phenomenal performance up until the finals, however, Wizzes with Vibes claimed more placement points which helped them to grab the first position and the cash prize of 10,000. At the third place stood, Vibes Esports with 3 chicken dinners and 181 total points. They were awarded with 5000 USD cash prize.
Related: PUBG Mobile Global Championship 2021 (PMGC 2021) start date and number of teams revealed by Tencent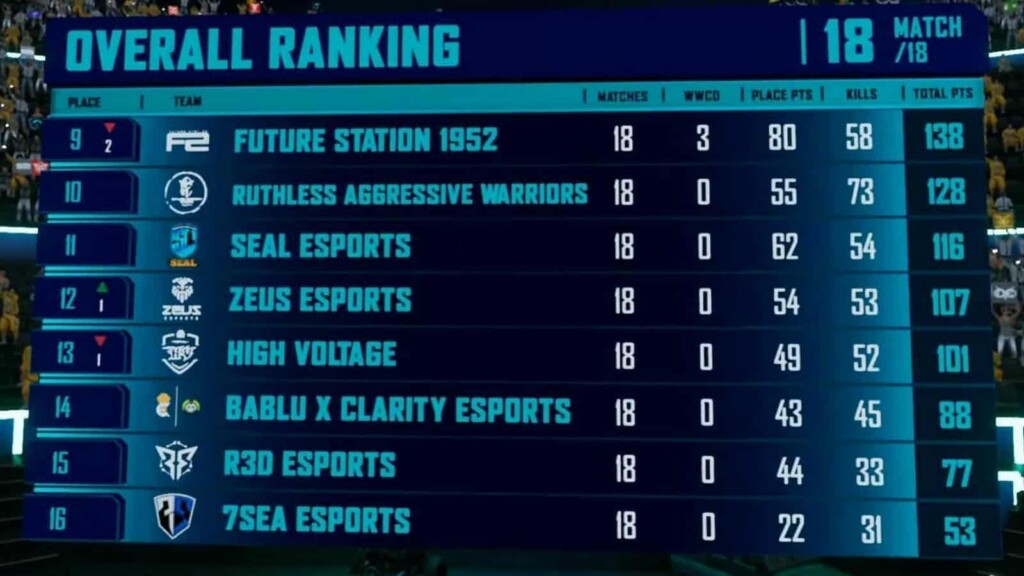 DRS Gaming became the first team from South Asian region and the ninth team overall to qualify for PMGC 2021. They added a total of 1302 points to the PMGC points table as they finished PMPL SA Season 4 Finals with 177 points. Stalwart Esports didn't have much luck in the finals, however, Top, belonging to Stalwart Esports was named as the MVP of the finals. Zeus Esports who finished at the third position at PMGC 2020, failed to leave an impression at the finals and were placed at the 12th spot.
Post the end of the tournament, following teams have qualified for PMPL: South Asia and MENA Championship.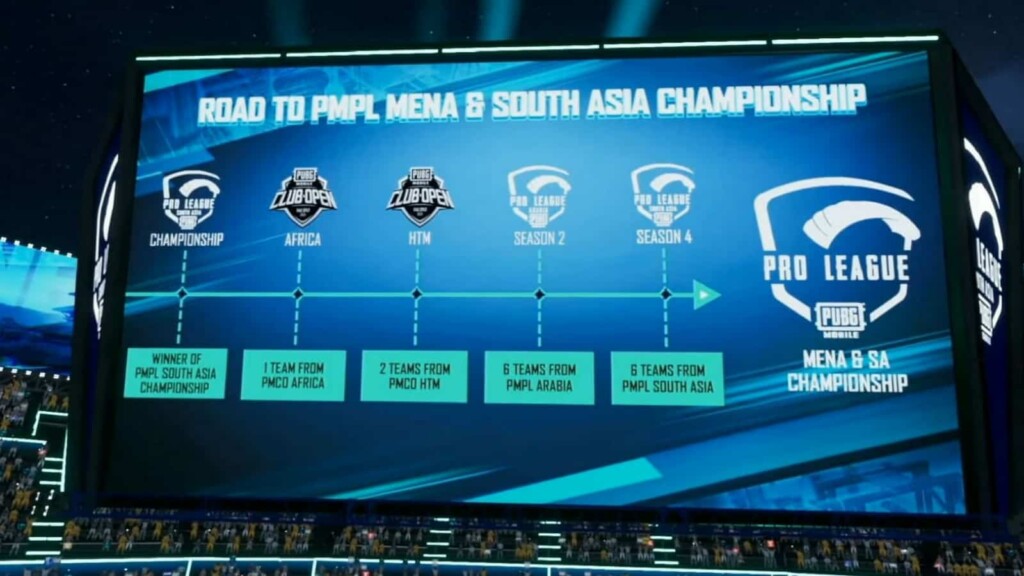 Wizzes with Vibes (Nepal)
Deadeyes Guys (Nepal)
Vibes Esports (Nepal)
DRS Gaming (Nepal)
i8 Esports (Pakistan)
Stalwart Esports (Mongolia)
Teams from Nepal have showed a dominance in this tournament, as these teams will be competing with other professional teams at MENA and SA Championship, fans are excited to know whether Nepali teams are able to retain their marvelous performance.
Also Read: PUBG Mobile Ban Pan: The anti cheat system bans 1,338,074 accounts this week