Brittney Griner faced a lot of turmoil over the last 10 months. From being held in a detention center to surviving in the Russian Penal Colonies, it was high time the United States government took measures to help her return to the homeland and live in peace. Upon her return, several athletes and celebrities were appreciative of the government's efforts, including LeBron James.
The 4x NBA Champion took a moment out of his podcast to express his feelings towards Brittney Griner's return. On The Shop's TNF broadcast, he said, "I think it's a great day for us as Americans having BG back. In the sports world, just having her presence back. Her wife misses her. Her family misses her. Her club misses her here in Phoenix. To have her a part of the basketball brother and sisterhood once again, it's a big day for us and what we do. Kudos to the President. Kudos (to) Kamala Harris and everyone who had something to do with it."
There was one major point that LeBron highlighted during his short speech. Obviously, the initial plan put forth by Joe Biden and his team was to include former Marine Paul Whelan in the prisoner swap deal. However, the idea remained just an idea, while Brittney Griner was the only one that was sent back in exchange for Viktor Bout. Bron recalled works of his close friend Maverick Carter.
He said, "Like Mav (Carter) said, there's a lot of people that's wrongfully detained right now. We hope we can get them all back." On the flip side, Biden is aware that Whelan is yet to be brought back despite being there for much longer than Brittney Griner.
Also Read: Brittney Griner, who stood against the NATIONAL ANTHEM, has been rescued by Joe Biden over ex-Marine who was deemed GUILTY within 1 minute 30…
Brittney Griner gets swapped with Viktor Bout at an airport in UAE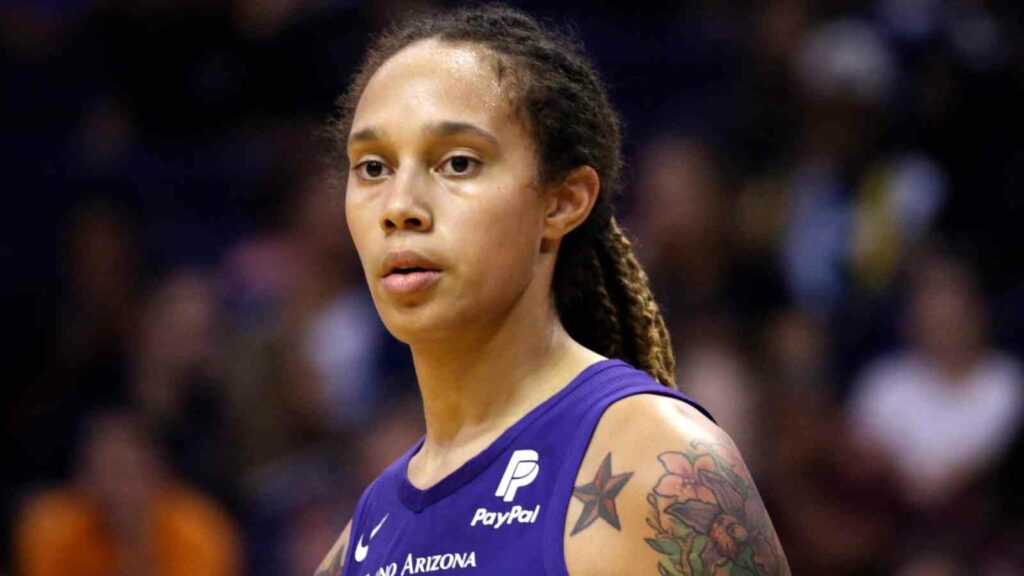 Following the uplifting announcement made by Biden, Brittney Griner was being exchanged for Viktor Bout at an airport in UAE. A video of the exchange surfaced the internet and went viral. Bout was seemingly happy and embraced his receiver. He served time on the US for around a decade.

As reported by BBC, Brittney Griner landed on American soil on Thursday. As an appreciation towards the matter, several people reached with kind words. Adam Silver, commissioner of the NBA said, "Brittney has had to endure an unimaginable situation, and we're thrilled that she is on her way home to her family and friends."
Also Read: "Terrible place for a Russian," Being Gay, Brittney Griner's time in prison could be 'worse'
Also Read: BREAKING: Brittney Griner finally comes in US custody after Russia accepts prisoner swap with Viktor Bout
Do follow us on Google News | Facebook | Instagram | Twitter