In what is turning out to be an exciting day in the pool, China has created history in swimming at Tokyo Olympics, shocking the world with a spectacular performance in the women's 4x200m freestyle relay. Not only did they win gold, the team also broke the existing 4x200m freestyle relay world record by over 1 second, leaving US and Australia far behind.
China started off in lane 3, and dominated from the very beginning, not letting any team overtake them. Junxuan Yang took to the pool first, and swam what is now the fastest time of the race that helped them win a world record, 1:54.37s. Muhan Tang was quick to get in after her, and finished her 200m with a time of 1:55.00s.
Yufei Zhang, the 200m butterfly gold medallist, went in third, and swam a time of 1:55.66s. Finally, Bingjie Li, women's Women's 400m freestyle bronze medallist brought it home for China with a time of 1:55.30s. The Chinese women were in disbelief, as they had not only won gold, but also broken the 4x200m freestyle relay world record and Olympic record.
USA took second, with Allison Schmitt starting things off for the Americans, finishing with a split time of 1:56.34s. Paige Madden went in next and delivered a solid performance as Kathryn McLoughlin took to the water next. Katie Ledecky was in last, and finished things off for US in style, making up ground and helping the team win a silver medal.
The Australians started off in the fastest lane, with double Olympic gold medallist Ariarne Titmus swimming first and registering an excellent time of 1:54.51s. Triple Olympic medallist Emma McKeon went next, and swam the 200m in 1:55.31s. Madison Wilson went in third while Leah Neale went last, as Australia clinched the bronze medal with a time of 7:41.29s.
Swimming at Tokyo Olympics: China creates history; twitter reacts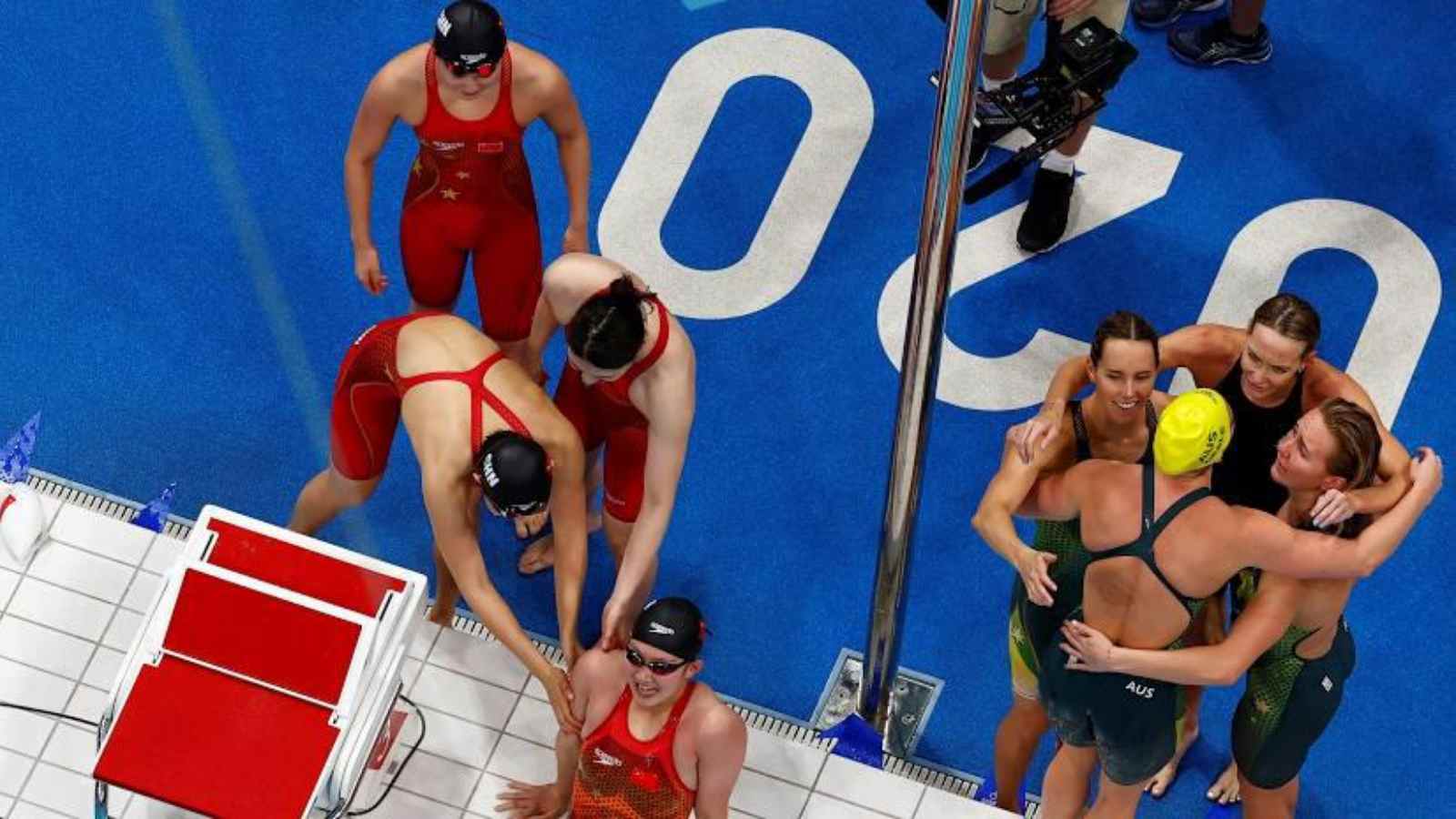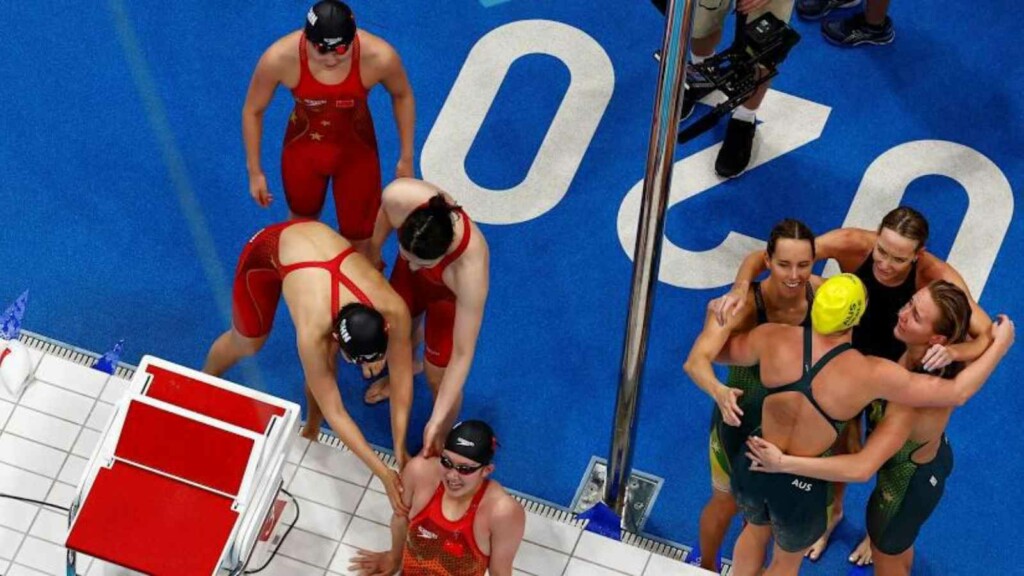 China's win sent waves among the world, with a sensational performance that broke the world record.
China broke the 4x200m freestyle relay world record and the Olympic record.
Also read: Olympic Record! Caeleb Dressel Delivers in an Exciting Finish against Kyle Chalmers in Men's 100m