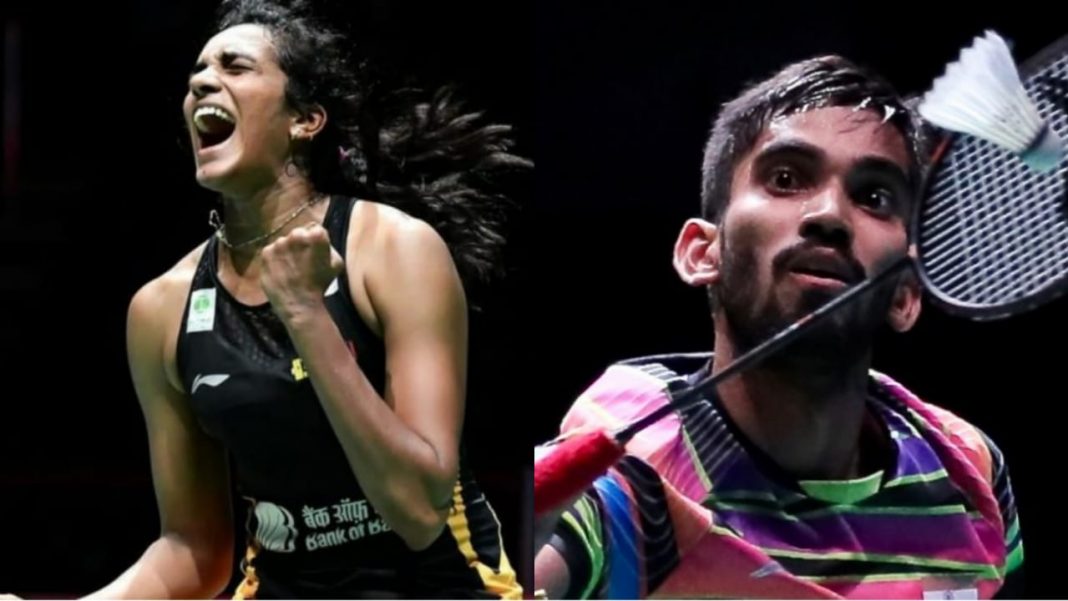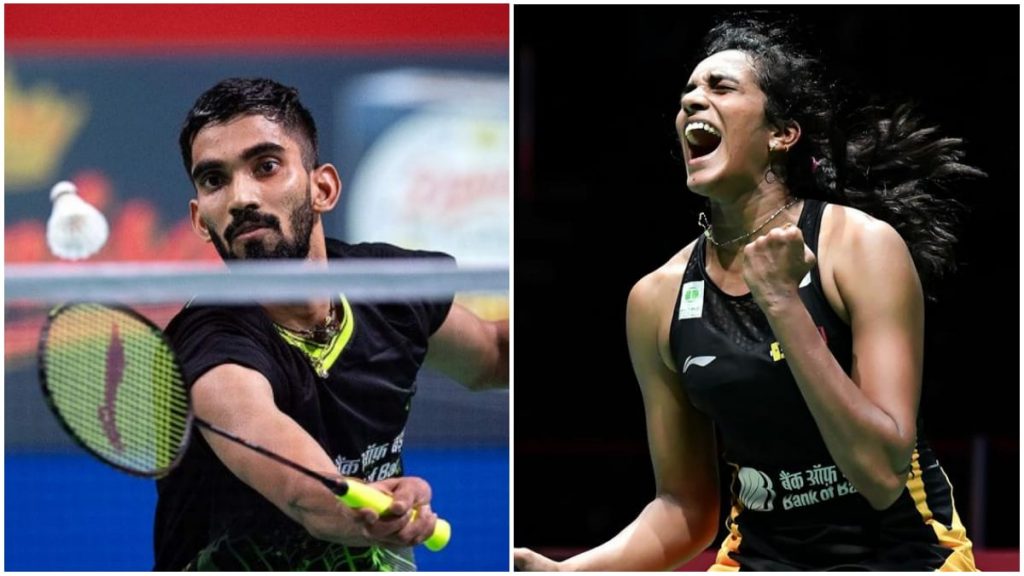 It was a mixed day for Indians despite both Sindhu and Srikanth being knocked out of the World Tour Finals. Sindhu secured her first group stage win in the final day of the group matches, while Kidambi Srikanth suffered a third straight defeat this week despite having played well.
It was extremely disappointing for Kidambi Srikanth to have lost despite having played a very good game. All of the games he has played this week have been three-setters. Today, Srikanth went down fighting to Ng Ka Long Angus of Hong Kong. He started off on a good note winning the first game. However the next two games went in favour of Ng Ka 21-12, 18-21, 19-21
PV Sindhu finally booked a win in the last day of group stage matches with a win against Pornpawee Chochuwong who stunned world number one Tai Tzu Ying and Thai favourite Ratchanok Intanon. PV Sindhu was focussed and made good shot placements, moving her Thai opponent around the court. Sindhu emerged victorious in straight games 21-18, 21-15. However, PV Sindhu is ineligible to qualify for the knockouts.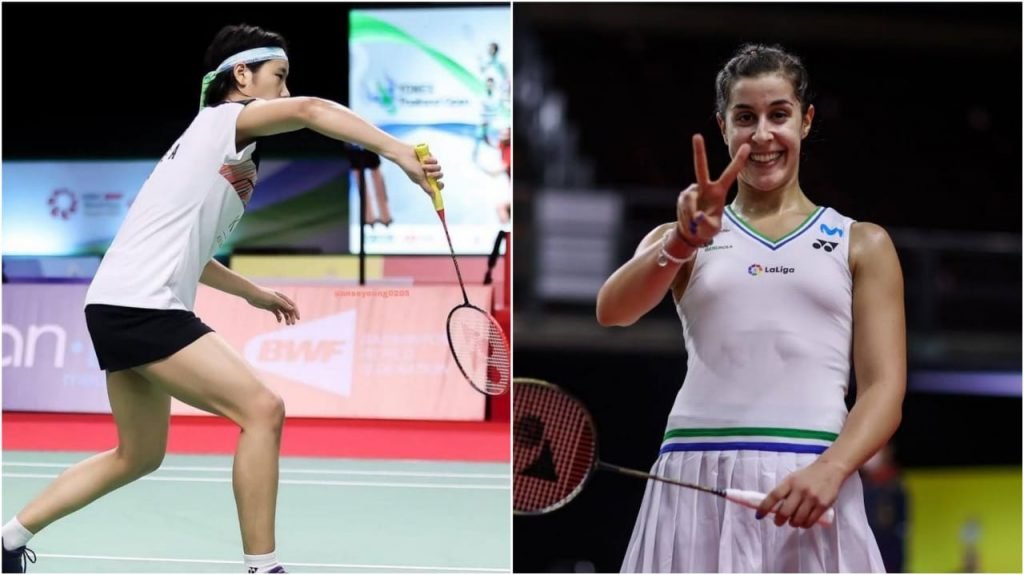 Carolina Marin's unbeatable streak came to an end today as An Se Young beat her. In the third meeting between the two in the third consecutive week, the young Korean finally managed to beat the Spaniard. Marin, however, seemed to be playing at a much slower pace than usual. With two wins already, both players had already made it to qualify for the knockouts. Marin was on a spree of errors while An Se played safe and won the first game. Marin played faster and longer rallies at the change of ends and took away the second game. The third game was closely fought. however, Marin could not keep her momentum. An Se Young won the match 21-16, 14-21, 21-19.
"I didn't want to force myself today. I played like it was training. I lost but I don't care about the result. I tried to do some different strokes that I wanted to practice to see how they were going. Some of them went well but at the same time, I made a few mistakes. We just have to analyse how I hit the shuttle on those occasions. I'm ready for the semifinal. That's why I said I didn't really care about today's game. I'm looking forward to it. I will prepare well and will be ready to go on court again" said the Rio Olympic Champion.
Tai Tzu Ying beat Ratchanok yet again in a thrilling three setter. The queens of deception with similar styles of play fought for 57 minutes on court to book a slot in the knockouts from Group B. Ratchanok won a very closely fought intense first game 25-23. The next two games, Tai Tzu dominated, along with errors coming from Intanon. The world number one emerged victorius 23-25, 21-12,21-9.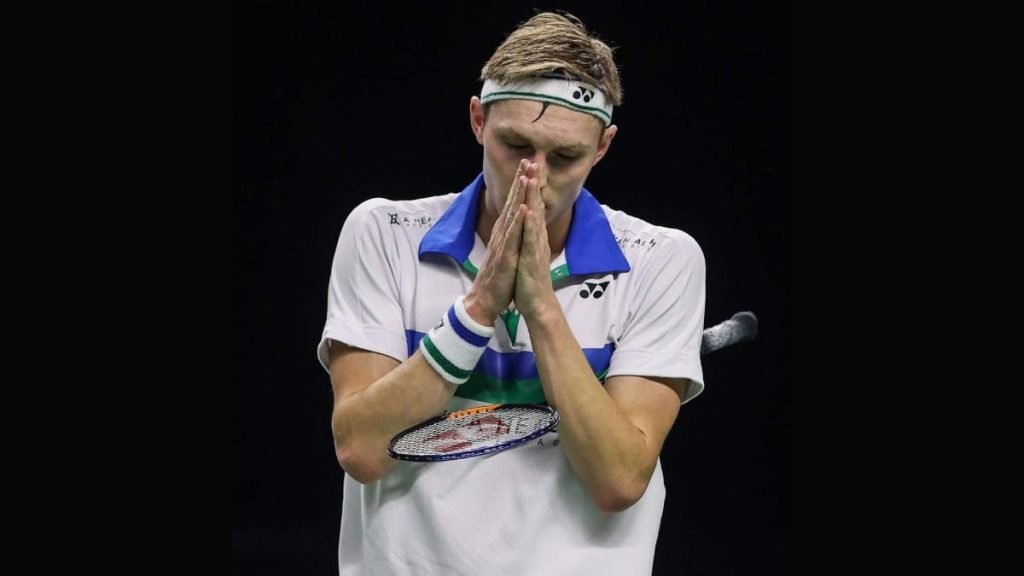 Axelsen kept up his magnanimous head to head lead with Chou Tien Chen after booking yet another win 21-10, 21-14. Anders Antonsen went down to Wang Tzu Wei 21-11, 21-19. Anthony Ginting beat Lee Zii Jia of Malaysia 21-12, 15-21, 21-13.
In the men's doubles category, legends M Ahsan and H Setiwan beat the second seeds Aaron Chia and Soh Wooi in three exciting games 18-21, 21-17, 21-11. The British pair of Ben Lane and Sean Vendy came up with a good game to beat Ong Yew And Teo Ee of Malaysia 21-15, 21-13.
Seo Seung Jae And Chae Yujung got the better off the All England champions Praveen Jordan and Melati Daeva Oktavianti 21-10, 21-13. It was a complete domination by the Koreans.
Thom/Delphine comfortably beat the German pair of Mark and Isabel to make their way up the top of the table in group B of mixed doubles, winning all three matches.
Up next are the semi-finals of the BWF World Tour Finals. As the top four players of each category will play, delighful matches will be on air.
When and Where to watch the World Tour Finals Semi-final?
The semi-final matches start at 8:30 AM IST and will be telecast live on Star Sports 3 and Star Sports 2 HD TV channels in India and Disney+ Hotstar OTT platform.
Also Read: World Tour Finals: Kidambi Srikanth crashes out following three straight defeats