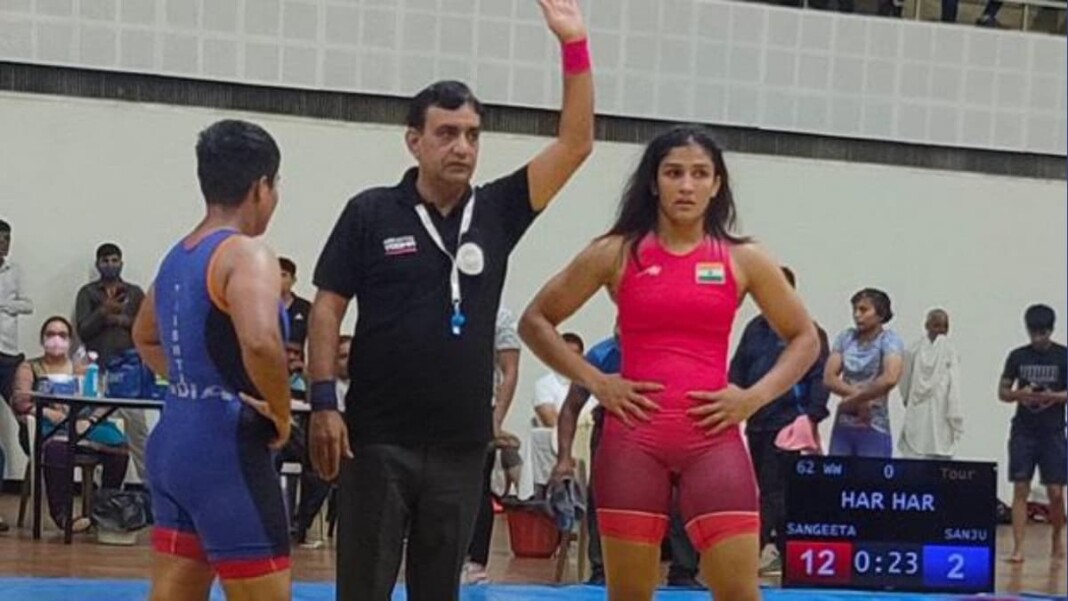 The senior World Wrestling Championships are scheduled to be held in Oslo from 2nd October. The Indian squad and Wrestling Federation of India conducted trials for the selection of the final squad that would make its way to the World Championships.
Out of all the Tokyo Olympians, Anshu Malik was the only grappler who made the cut, with several others being out due to injury or lack of preparation. Vinesh Phogat, who has recently been in the midst of controversy, saw no end to her disappointment, as she dropped out of the trials in the second bout after feeling unwell.
Vinesh went on to win the first bout, but was far from her dominant self even though she won 10-5 against Anju. She did not take the mat against Pinki, who eventually sealed her place in the final squad. "I don't know what happened to me. It's not injury. I was feeling dizzy," said Phogat to TOI in a post match interview.
Sangeeta Phogat, Bajrang Punia's wife, made an incredible comeback after 4 years and after 2 surgeries. She secured her place in the squad that will be making its way to the world championships. In the same 62kg category, Rio Olympics bronze medallist Sakshi Malik lost her place after getting beating by Manisha.
Sarita Mor (59kg), Divya Kakran (72kg), Hanny (50kg), Pooja Jatt (53kg), Bhateri (65kg), Ritu Malik (68kg) and Kiran (76kg) also made the cut on the women's side.
Year of the Junior at the World Wrestling Championships Trials 2021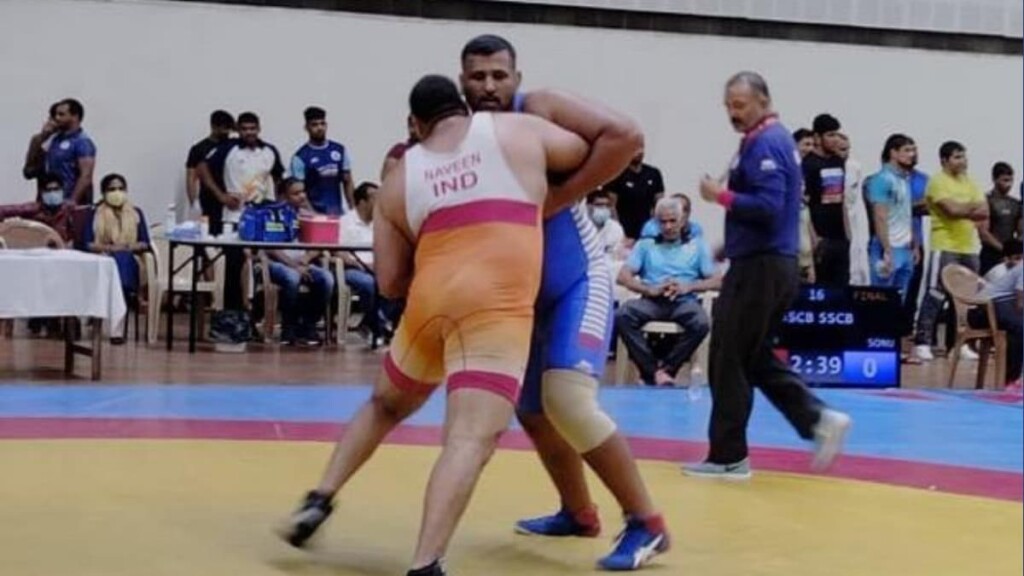 Several youngsters who had a successful showing at the Junior World Wrestling Championships, have also secured a place in the Indian Contingent going to Oslo.
Shubham Kaushik's exceptional performance over the national champion Pankaj with a win of 8-3, and another win over Arun 8-4 secured his place in the men's 57kg category.
Yash Tushir, who won a bronze medal in the Junior World Championships in Russia won against veteran Amit Dhankar in the 74kg category. Gaurav Balian won his bout against Narsingh Yadav in an exciting finals. Pruthviraj Basaheb Patil (92kg) and Anirudh Giulia (125kg) also qualified to make the team.
Ravinder Dahiya (61kg), Rohit (65kg), Sushil (70kg), Sandeep Mann (86kg) and Satyawart Kadian (97kg) also made the squad for the World Wrestling Championships.
Also read: Tokyo Paralympics 2020: Avani Lekhara rewrites Paralympic record to clinch India's first gold medal