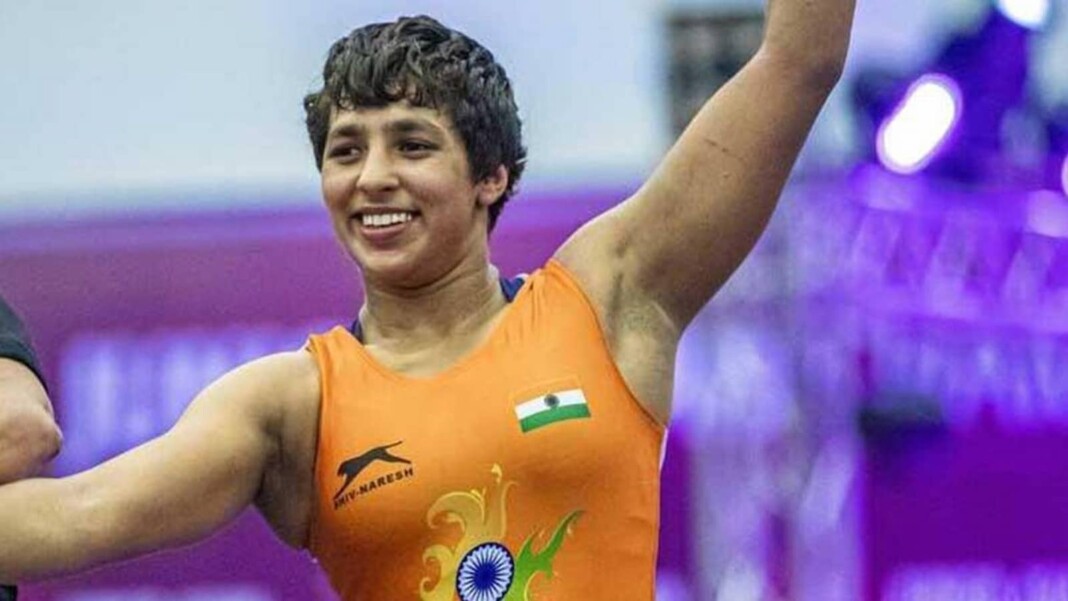 Anshu Malik, 19 year old Indian freestyle Wrestler is living the dream of her father, Dharamvir Malik by making it to the Tokyo Olympics.
Anshu Malik is a part of the Indian wrestling contingent to travel for Olympic Games. The 19 year old came under the notice of the Indian wrestling fraternity by clinching the gold medal in 2017 Wrestling cadet championship which was held in Athens under 60 Kg category. Then she went on to win the bronze medal in Asian Wrestling Championship in 2020.
Hailing from a family wrestling for generations, Anshu started her idea for becoming a wrestler from the spark provided by her father for her to become a wrestler just like her brother, Shumbam as she went on to train in the Nidani Sports School. In a short span of time she received the same amount of chorus received by any other male wrestlers and in fact the former international wrestler, Dharamvir Malik himself realised her capability surpassing any other of the wrestling school.
Anshu Malik on her father's influence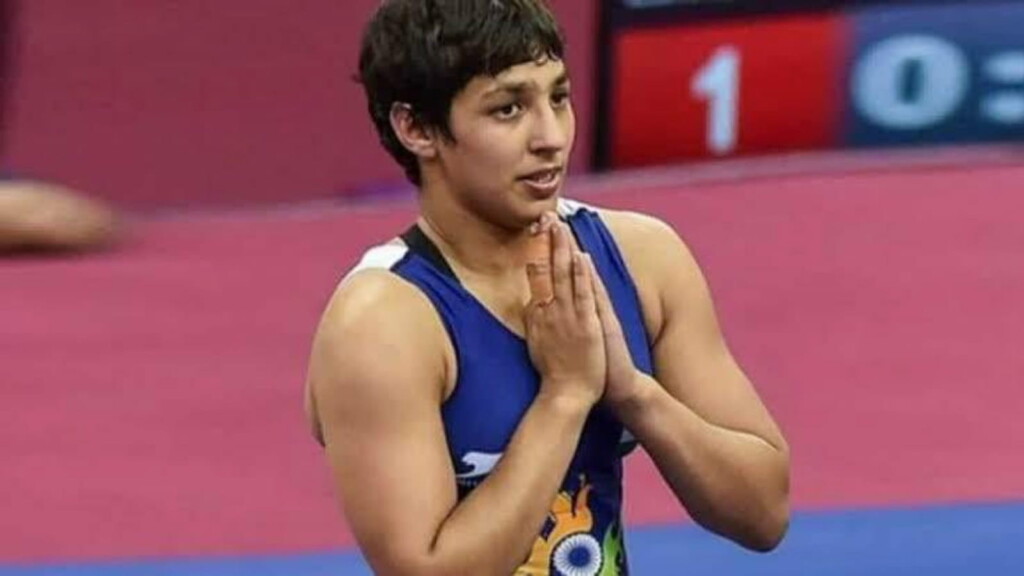 Anshu Malik spoke about the influence of her family and said according to Scroll, "Yes I do. The mat always attracted me because my father, uncle, grandfather, brother all were into wrestling," said the 19-year-old. "Jo Papa keh rahe hain wahi hai ji (It's the same what my father is saying)."
With respect to her life outside the mat, she expresses herself as a young care free woman, who aspires to be the best in all sectors which she is participating at, which includes studies too as the wrestler exceled by scoring 82% in senior secondary examination.
"I am not shy. Main khul ke rehti hu mat ke bahar bhi (Off mat, I am carefree)," she insisted. "I always wanted to win those medals, have the feel of the podium. Even at school, I wanted to come first," she said.
"After my injury, I thought my son would do it. So I took him for training when he was 8 years old. But it was Anshu, who gave me the confidence that my dream will turn into reality soon," her father said.
Dharamvir always wanted his next generation to achieve what he missed due to an injury at the initial phase of his career and he feels that his daughter had made his dream come true by getting selected to be a part of Indian Wrestling contingent represnting in the upcoming historic Olympics.
"Shubham (now 15-year-old) still competes in the Cadet category but Anshu is one through whom I am living my dream."
Meteoric rise of Anshu Malik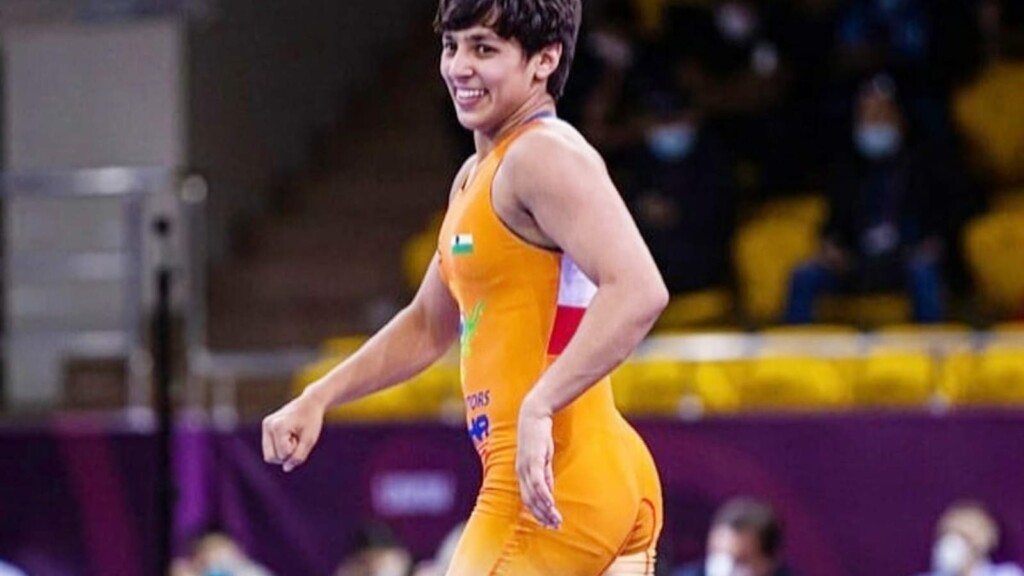 When her father was questioned about the possibility of his daughter making it to the big stage at such an young age, he opened up on the attitude shown by the young wrestler towards her preparations. Anshu is ready to toil hard for development of her skills on mat. She maintains high standards of fitness and shows no compromises towards it. Moreover she was never found to make any excuses to avoid hardships which made her different from others and consequently reaching the limelight within a short span of time.
"She wakes up at 4:30am everyday without any of us needing to get her out of bed for practice. She never says 'no' to training, no matter how tired she is. We only support her, she herself is so determined. That's the difference," he said.
Anshu spoke about the same and said, "I am mentally very strong. I don't get perturbed even if someone makes a negative comment about me or tells me that I won't be able to do well against strong rivals. It does not affect me. Also, I have been surrounded by very positive people. No one tells me that I can't achieve this or that. Everyone instils that confidence in me that everything is doable. That's a big plus for me. There is no negativity around me."
The mental attitude shown by the Olympic bound wrestler also plays a vital role in her rise to the International level as she possess a very strong positive mindset and any negative comment shall have no detrimental effect over her performance.
"We often end up doing a lot of work outside the mat. But work on technique, mat-training, recovery, diet and massage is very important. The good foreign wrestlers work a lot more on technique," she said. "I am the best in Indian wrestling when it comes to on-mat performance. Overall, Vinesh didi (Phogat) is the best ," said Anshu as she signed off.
Also read: Sonepat camps called off; Indian Wrestling contingent for Tokyo Olympics 2021 set to fly for Poland
Also read: "Innocent of all wrongdoings" – Sushil Kumar says murder allegations are 'unfounded and baseless'