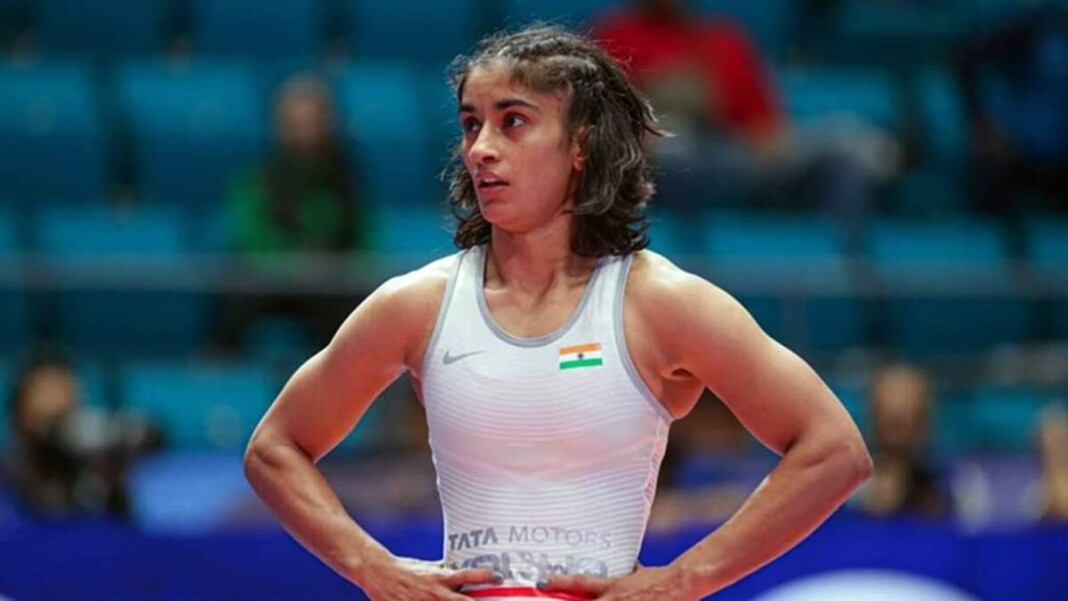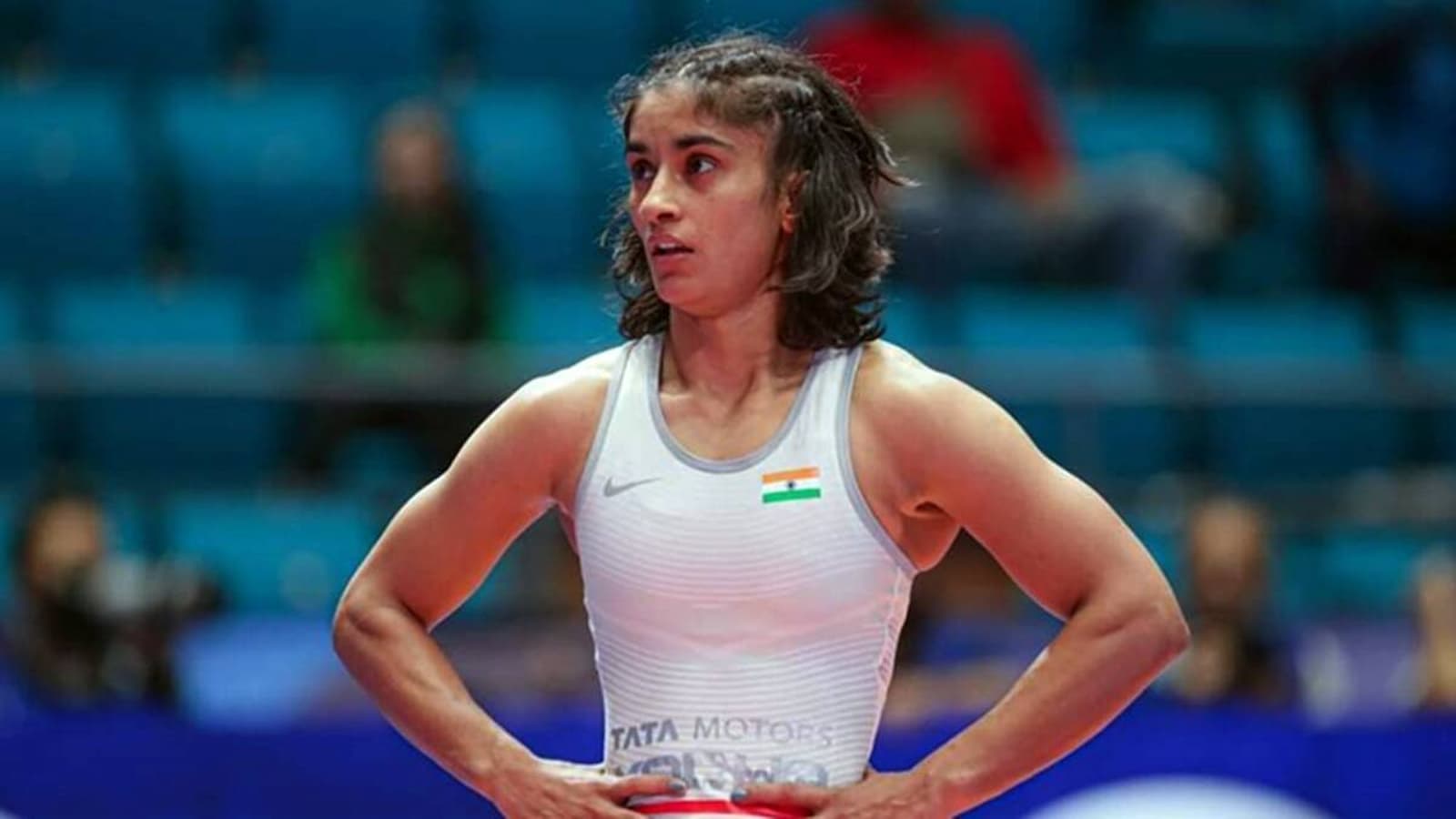 Ace wrestler Vinesh Phogat had a forgetful campaign at the Tokyo Olympics. India's brightest medal hopes Phogat bowed out in the quarterfinals as she was pinned, a climax none could have imagined. Following her loss, the star grappler has been peppered with criticism along with a ban from the Wrestling Federation of India (WFI) for alleged misconduct.
Ahead of the Games, Vinesh's pleas for a dedicated physio were denied by the Indian Olympic Association. A physio is very crucial for wrestlers, especially those like Phogat who is returning from an injury and cut weight right before their competition. WFI assistant secretary Vinod Tomar asserts that her performance should not have been affected by the absence of her regular physio.
"Ek aadha din mein koi farak nahi padta ke physio na ho toh perform nahi kar sakte mat pe (a physio not being there for a day makes no difference to the performance on the mat)," he told The Indian Express.
"There were many physios there. It's no such thing that your own physio will know where the problem is. XYZ, everyone can help. The federation knew that if a player can't perform at their best, they will put an allegation that 'my physio was not sent, my coach was not sent…' Last year, she was given everything she asked for – sab suvidhaye diya tha."
Nation rushes to Vinesh Phogat's support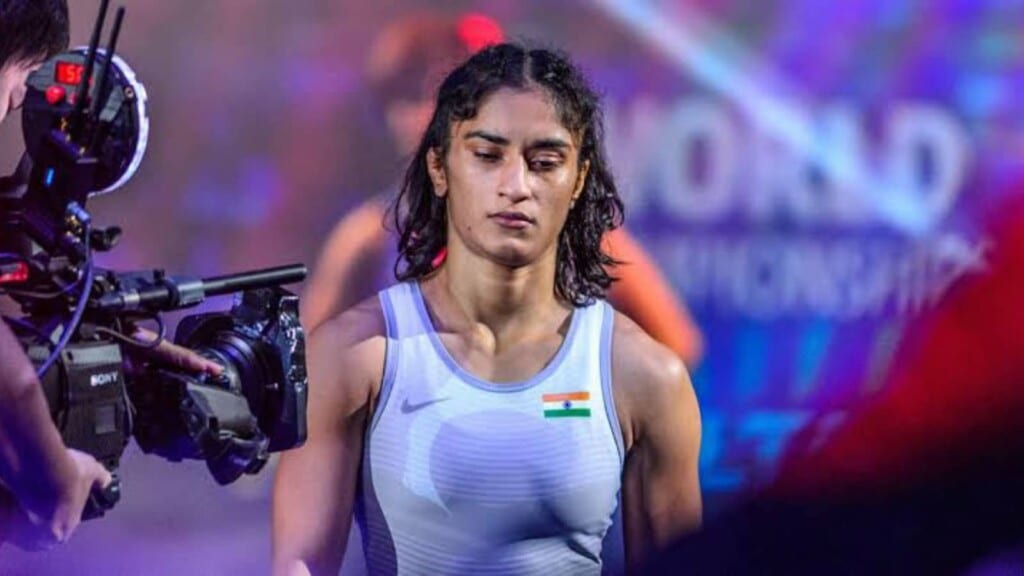 Vinesh Phogat had demanded accredation for her personal physio Purnima Ngomdir long before the Games. The WFI assistant secretary shares that the cap on number of support staff due to the pandemic made it very difficult for the governing body to fit in another member into the squad. Tomar further shared that WFI went through a lot of trouble to squeeze in Vinesh's Hungarian coach, Woller Akos.
"At an international event where a team goes, the federation doesn't send a personal physio. For an event like the Olympics, we need accreditation. The number of players who qualify, we get only 33 percent of that for support staff."
"Vinesh wanted her physio, but it would not be possible to send every wrester's personal physio and coach," Tomar argued. "Humare jab 10 wrestler hote hai tab usme bhi ek physio se ho jata (Even when we have a team of 10 wrestlers, one physio is good enough)."
Following Vinesh Phogat's revelation regarding her strained mental health and the effect of the daunting criticism she has been peppered with following the Tokyo Olympics, many have come forward in her support. The ace grappler is now pondering on the question if to return to the mat or not.
Also read: What is the Secret Behind the Rise of China in Swimming at Tokyo Olympics?