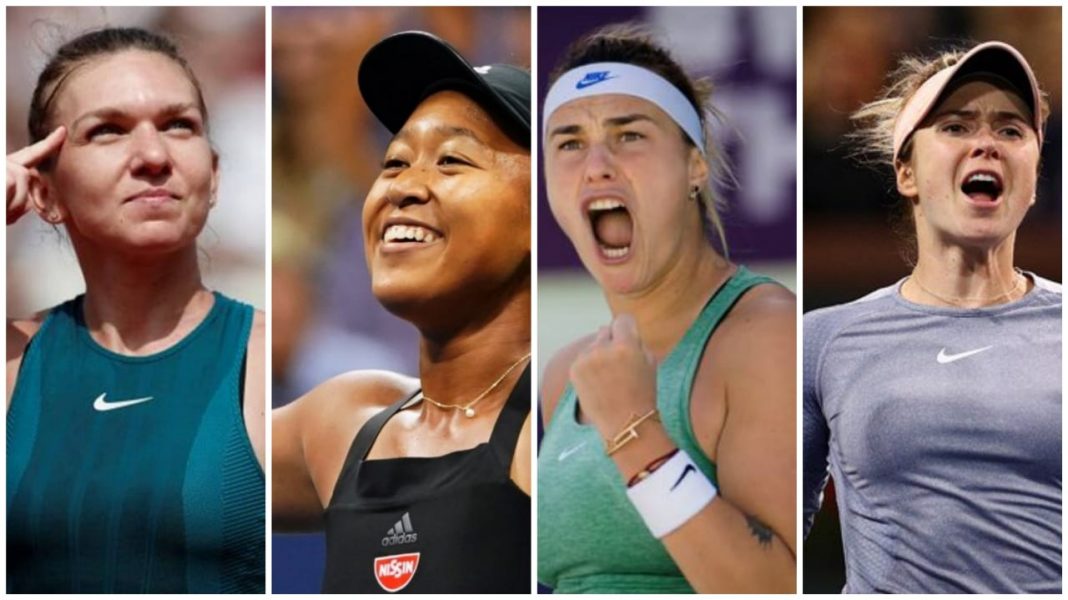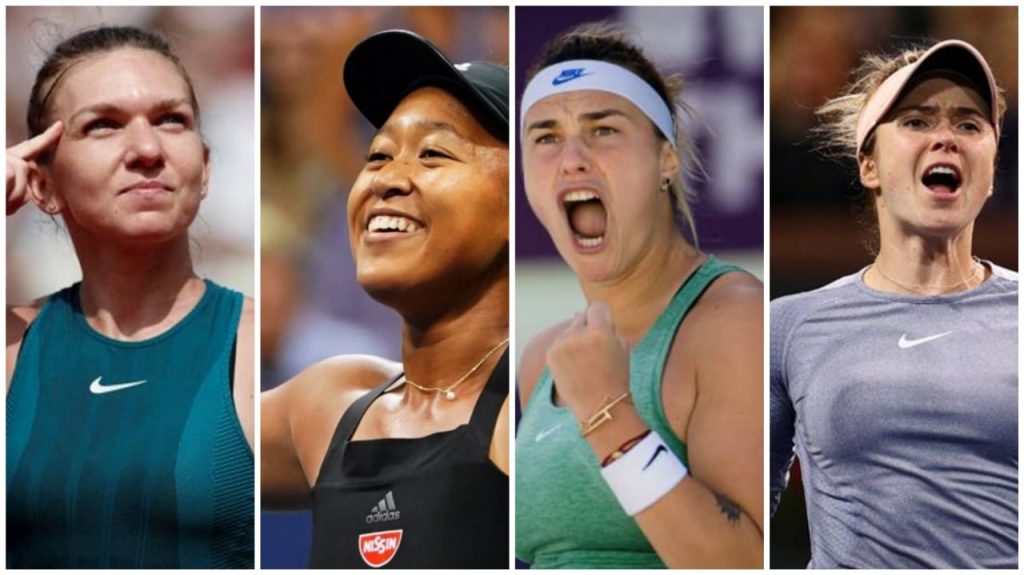 The WTA 500 event in Melbourne, Gippsland Trophy kicks off in 2 days with top women tennis players competing in a warm-up tournament before heading into the opening Grand Slam of this year – The Australian Open which begins on February 8th.
Top seed at this event is Romanian star, Simona Halep as current World No.1, Ashleigh Barty has decided to compete in the other WTA 500 event taking place in Melbourne.
Other players returning to action are – WTA Abu Dhabi Open 2021 winner, Aryna Sabalenka who will be looking upon as a strong competitor along with the likes of World No.3, Naomi Osaka and the 2020 French Open winner, Polish teenager Iga Swiatek.
Top Seeds at the WTA Gippsland Trophy 2021:
Simona Halep
Naomi Osaka
Elina Svitolina
Aryna Sabalenka
Johanna Konta
Elise Mertens
WTA Gippsland Trophy 2021: Singles Draw Prediction
Top Half
First Quarter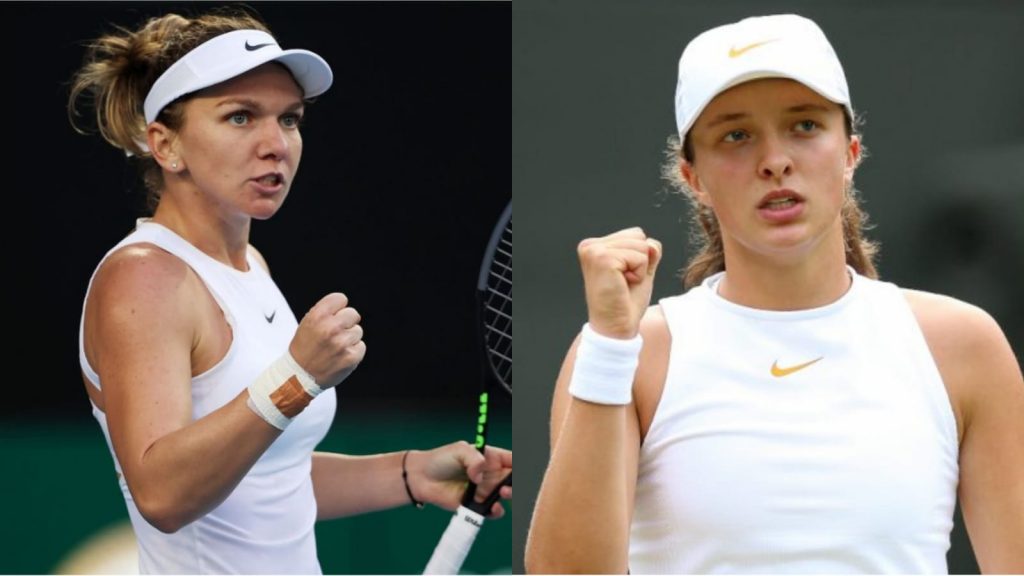 Besides a few relatively unknown names, the top quarter of the event includes the likes of top seed Simona Halep, 6th seeded Iga Swiatek and Russian player, Ekaterina Alexandrova.
The Romanian World No.2 is expected to breeze through her opponents to reach the quarter-finals comfortably where she is strongly predicted to face young Polish teenager, Iga Swiatek at the hands of whom Halep has faced defeat in the fourth round of the Roland Garros 2020. Iga announced herself on the WTA tour last year with her victory against Halep, who has previously won the title on clay in 2018. They both have it easy until they are put to face each other in the quarter-finals, as predicted.
Player to watch out for: Iga Swiatek
1st Quarterfinal Prediction: Simona Halep vs Iga Swiatek
Second Quarter
WTA Abu Dhabi 2021 winner, Aryna Sabalenka represents the second quarter as the strongest of the lot comprising of 10th seeded 2019 US Open quarter-finalist, Wang Qiang; Czech international Karolina Muchova and known Russian player, Daria Kasatkina who has been a quarter-finalist in 2 Grand Slams back in 2018.
Sabalenka owns this quarter distinctly as the Belarus International announced her character she is bringing in this year by winning the tournament she begun her 2021 campaign with, Aryna is likely to face one of the names mentioned above in the last 8. Although, it seems highly unlikely, an upset for the Belarus player could be expected at the hands of the Russian International, Kasatkina who is predicted to meet Sabalenka in the third round.
Player to watch out for: Daria Kasatkina
2nd Quarterfinal Prediction: Aryna Sabalenka vs Karolina Muchova
Also Read: "Go Team Jannik!" Maria Sharapova delighted to have tennis back with fans sitting together
Bottom Half
Third Quarter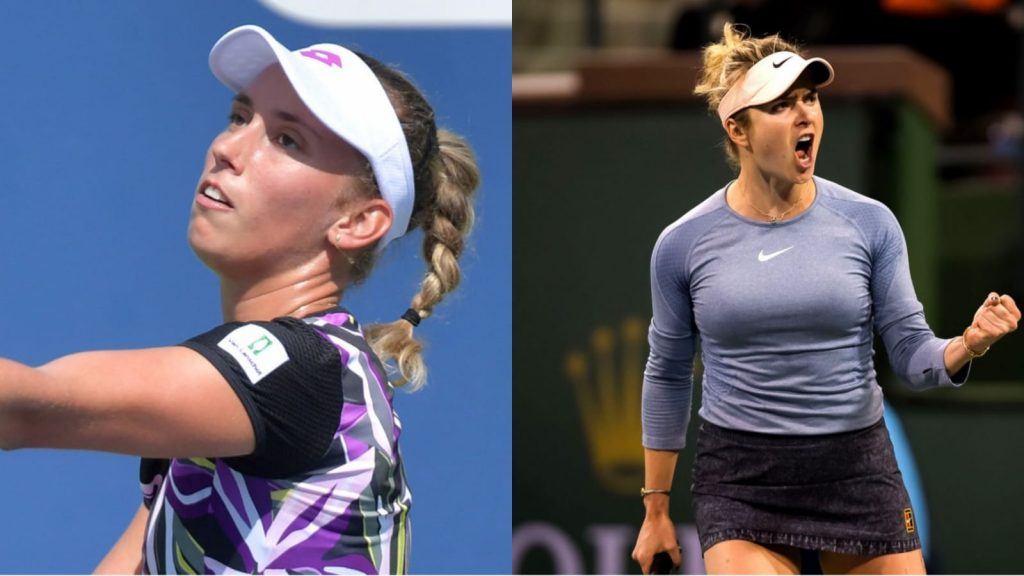 The third quarter has the 2019 US Open winner in the doubles category, Elise Mertens who has managed to reach the 2019 Australian Open semi-final round. Other players who are predicted to reach the last 8 include – player from Latvia, Jelena Ostapenko who won the 2017 French Open and Ukrainian International, Elina Svitolina who has been consistent at reaching the last 8 and 4 of the Majors since the past 4 years.
In this quarter, nobody has a favorable run into the quarters however, the matches would be an exciting sight to watch as the predicted players have a desire to succeed and make it big in their own lanes. Mertens and Svitolina are expected to battle it out in the last 8 to push for further glory in the tournament.
Player to watch out for: Jelena Ostapenko
3rd Quarterfinal Prediction: Elise Mertens vs Elina Svitolina
Fourth Quarter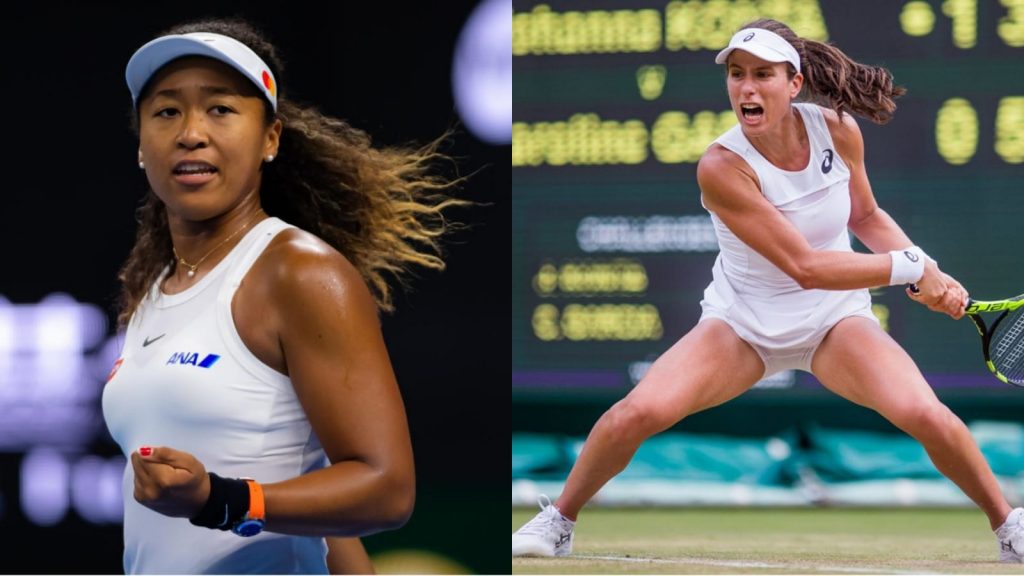 The fourth quarter has none other than Japanese international who has been the fastest to claim 3 Majors in the span of 3 years, Naomi Osaka. She is clearly the favorite to make her way into the last 8 without any notable difficulty. Other seeded player in this quarter includes British international, Johanna Konta who has been consistent at reaching the last few important rounds in the Grand Slams in the past 3-4 years.
Young and fierce teenager, Coco Gauff is also a part of this lot who is regarded as one of the most talented teenagers capable of causing upsets that nobody can see coming.
Osaka would be starting this tournament with a bye similar to other seeded players. The only possible and obvious prediction for the last 8 from this quarter is a clash between Konta and Osaka.
Player to watch out for: Coco Gauff
Also Read: Naomi Osaka invests in US women's professional soccer club
4th Quarterfinal Prediction: Naomi Osaka vs Johanna Konta
WTA Gippsland Trophy 2021: Quarterfinals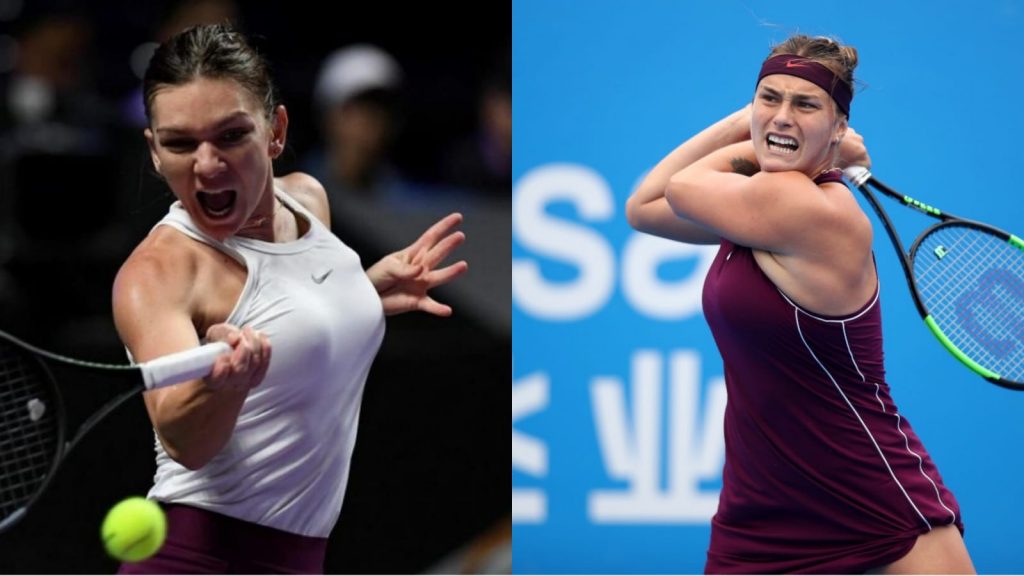 The 1st quarter-finals between Halep and Swiatek is a tough one to predict as the Romanian has been surprised before by the Pole however, being the strong-minded individual she is, Halep will be looking to take revenge and on the teenager and advance further in the competition. It will be the first test in Halep's bid to win the tournament. The 2nd quarter-final between Sabalenka and Muchova is heavily tilted in the favor of the Belarus player who has already proven her strength by claiming the WTA Abu Dhabi Open last week.
The 3rd quarter-final between Mertens and Svitolina could prove to be a tricky one for both the players as the duo have had a similar history in terms of important games especially at Majors. However, Svitolina is expected to progress into the semifinals but she has to play some of her best tennis to beat Mertens.
The 4th quarter-final between Osaka and Konta should not be a tough one for the Japanese who has proved to be a well-established player now. Although, Konta's experience could pose as a threat in Osaka's bid to claim the title in which she is a favorite alongside Simona Halep.
1st Semifinal Prediction: Simona Halep vs Aryna Sabalenka
2nd Semifinal Prediction: Naomi Osaka vs Elina Svitolina
Also Read: "I haven't played in front of a crowd in over a year," Serena Williams and Naomi Osaka thrilled to play in front of a surreal crowd at Adelaide Exhibition
WTA Gippsland Trophy 2021: Semifinals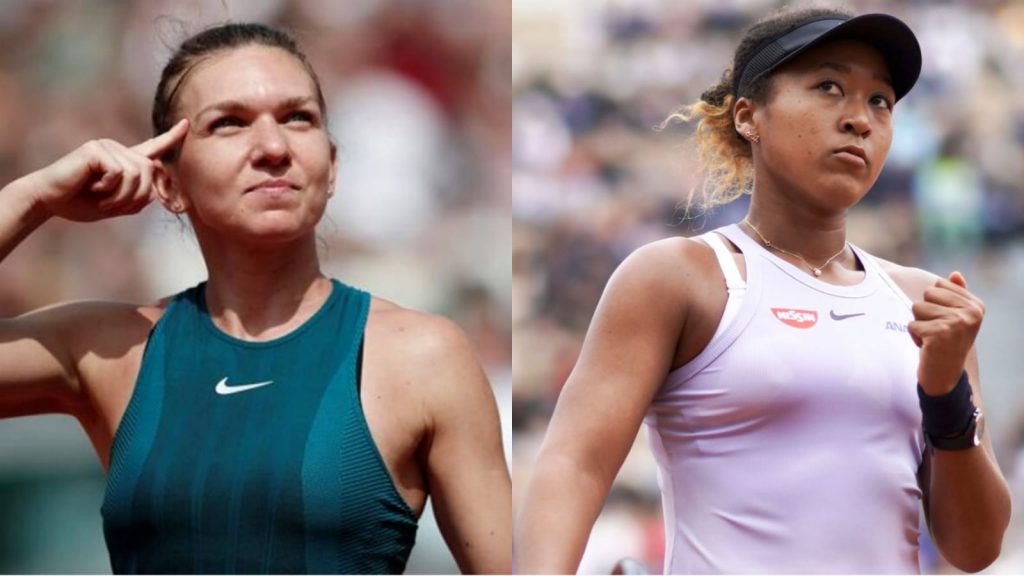 The 1st semifinal between Simona Halep and Aryna Sabalenka will be a stern test for the Romanian. But however she is expected to end Sabalenka's dream run at the WTA 500 event in a tense match.
The 2nd semi-final between Osaka and Svitolina seems to be a challenge for both to advance further having shared a head to head of 3 wins each over each other to this day. This will be a battle worth fighting for, for both women; firstly to reach close to their goal of winning the trophy and secondly to establish a head to head that favors either of the two. Given Osaka's mental prowess, she will progress into the title round.
Final Prediction: Simona Halep vs Naomi Osaka
Final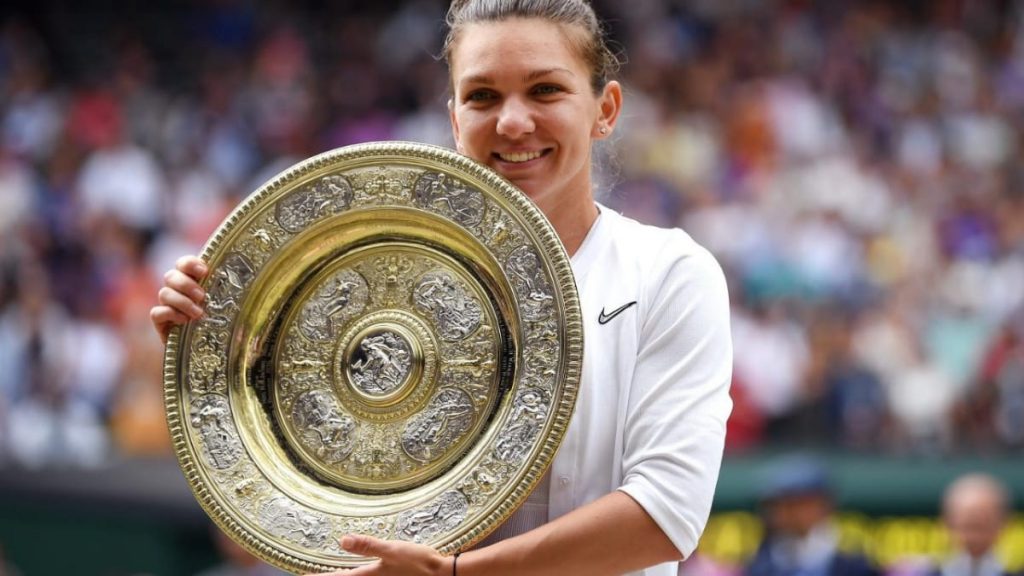 Osaka and Halep will square off for the sixth time in their careers if the draws go as planned. The World No.2 has triumphed over the World No.3 four out of five times leaving the Japanese with just a single win over Halep.
The final will be a gripping contest between the two very strong competitors of the game. Both are fierce individuals with a relentless desire to win and Osaka has lately been on top of her game however, Halep has been an old member of the race and carries experience that overtakes Osaka's by miles. It will be an entertaining battle consisting of top quality tennis from these top quality players.
Simona Halep will once again prove that she has got more in her than the Japanese, Naomi Osaka.
WTA 500 Gippsland Trophy Winner Prediction: Simona Halep
Also Read: Romanian tennis star, Simona Halep achieves incredible feat which is unmatched even by all-time tennis great Serena Williams