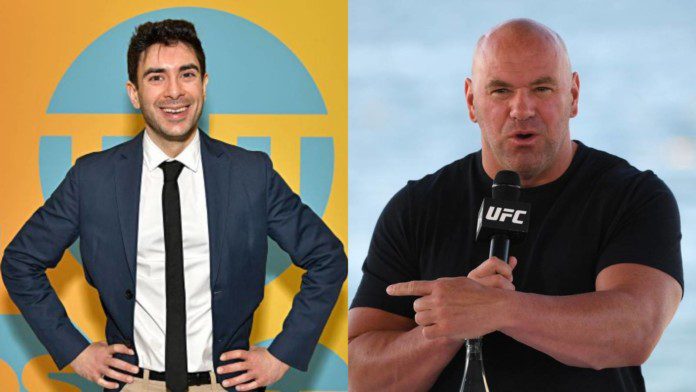 Tony Khan is one of the biggest names in the world of professional wrestling today. He is the founder, co-owner, President and the CEO of All Elite Wrestling, WWE's biggest competitor in the sports entertainment industry. But what many wrestling fans might not know is that the businessman is also extensively involved in American football and soccer too!
In addition to co-owning AEW, Khan is also the co-owner of Jacksonville Jaguars from NFL and Fulham F.C. of the EFL Championship. But Khan widespread popularity when he launched All Elite Wrestling. The fairly new promotion has gained a loyal fanbase with their star-studded roster and their brutal, high-quality matches.
All Elite Wrestling has been reaching new heights every day and Tony Khan has played a crucial role in this progress. His efforts were duly awarded when he received the Wrestling Observer Newsletter's Promoter of the Year for 2020. If this wasn't enough, Khan even received a word of approval from Dana White, President of UFC – who himself has won the award 11 times!
The AEW President recently appeared for an interview My Mom's Basement with Robbie Fox, where he revealed the details of a voicemail that was sent to him by the UFC President. "Today Dave Meltzer wrote a story about me going to Jacksonville…And he says, 'For all the people that were bit**ing and wondering why Dana White didn't win Promoter Of The Year last year, now you know'. And I'm like, 'If I didn't win, who the f*ck won?' I looked it up and it was you. I was like, 'Well, if somebody's gonna win it, let it be f**kin' Tony'" – White can be heard saying.
Khan mentioned that him and Dana had met in Jacksonville. For over an year, due to the Covid-19 pandemic, All Elite Wrestling were airing their shows from the Daily's Place in Jacksonville, Florida. Around the same time, Dana was in town for UFC's show. In fact, AEW and UFC shared the same hotel and during that time Khan and White became friends, revealed the AEW President.
Tony Khan wants to establish AEW is the top brand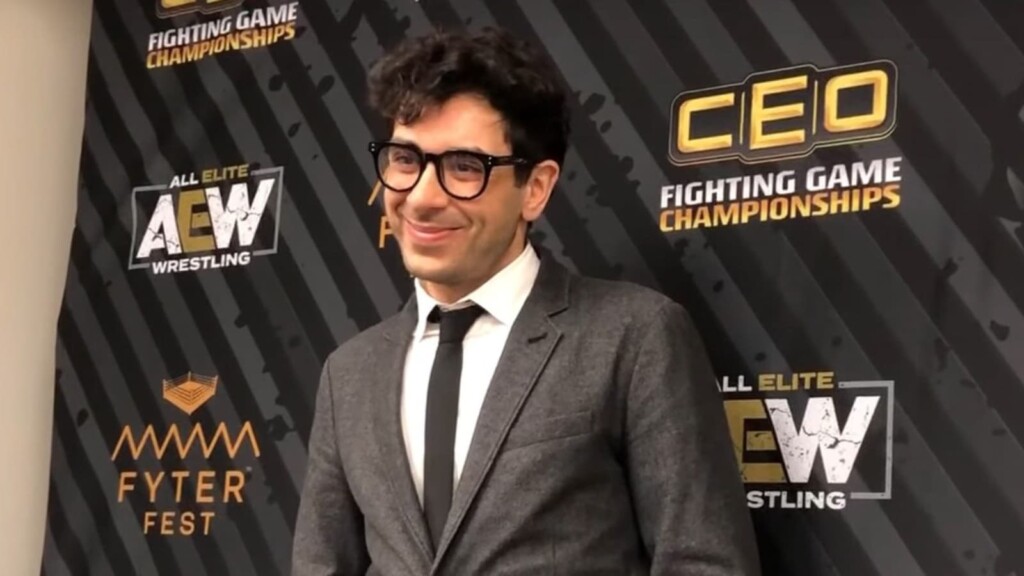 All Elite Wrestling was officially announced as a company on January 1, 2019. Tony Khan, along with his father Shahid Khan, are the lead investors of the promotion. Nearly a month before their first event, Khan had mentioned that his five-year plan for the company included – building up a brand, building up the roster and establish AEW as the top brand.
It has often been mentioned the stars from AEW get much creative freedom for their matches and segments. But the final say remains with Khan. Interestingly, WWE's Vince McMahon has often been criticized for not giving freedom to his Superstars – which has led to several Superstars jumping the ship to AEW!
Also Read: New challenger steps up to Drew McIntyre