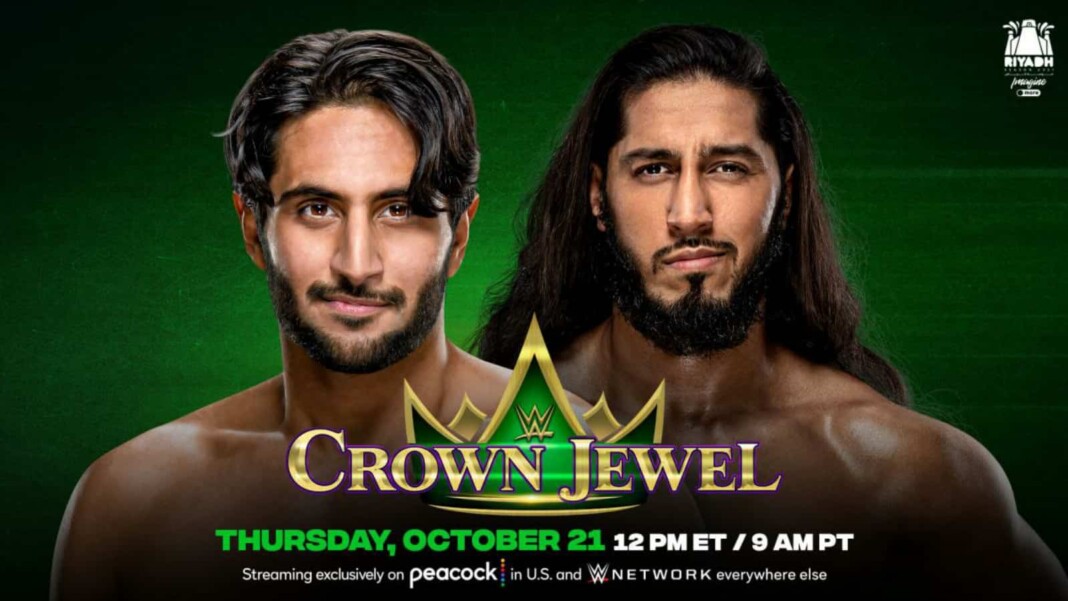 After teaming up and trying to be friends with each other for weeks, Mansoor and Mustafa Ali will now perform at the Crown Jewel 2021 pay-per-view but as rivals. The two former tag team partners will now square off at the pay-per-view and the WWE Universe can expect some high flying action from the match.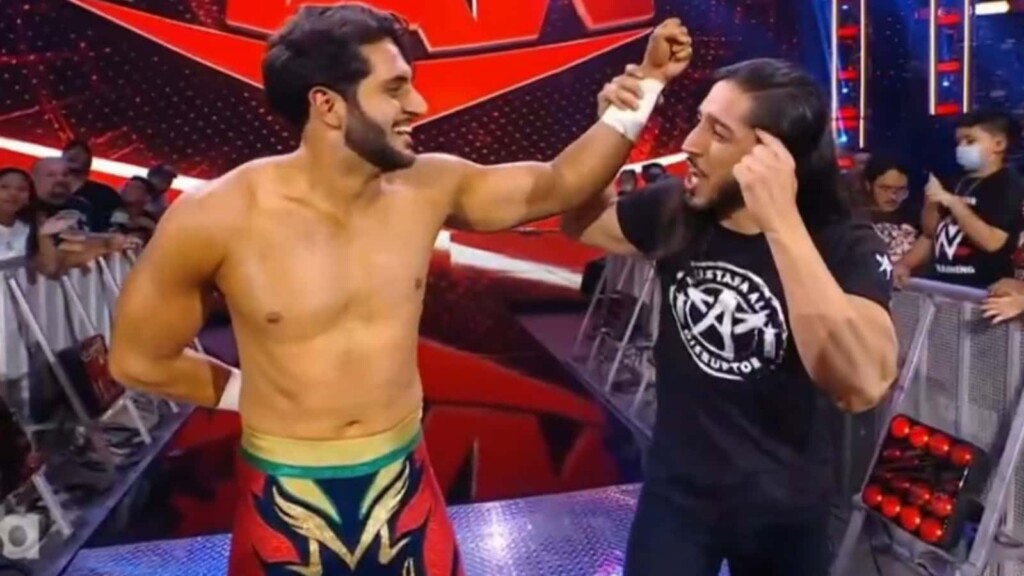 Mansoor and Mustafa Ali had formed a Tag Team a couple of weeks ago on Raw. But they never got going as a team and were handed defeat week after week. The lack of co-ordination between the two Superstars was quite apparent and the team completely broke down on the latest episode of the Red brand.
Mansoor and Ali teamed up to face the re-united team of Shelton Benjamin and Cedric Alexander. Ali was pinned by Cedric Alexander and that was it for him. He shoved Mansoor away indicating that he was done with him. But this was not all. During a backstage segment, later in the night, Mansoor was saying that they will work out their differences, but he was attacked by Ali. Soon the match between the two Superstars was announced for WWE Crown Jewel 2021.
Who among the two former tag team partners will exit Crown Jewel 2021 victorious?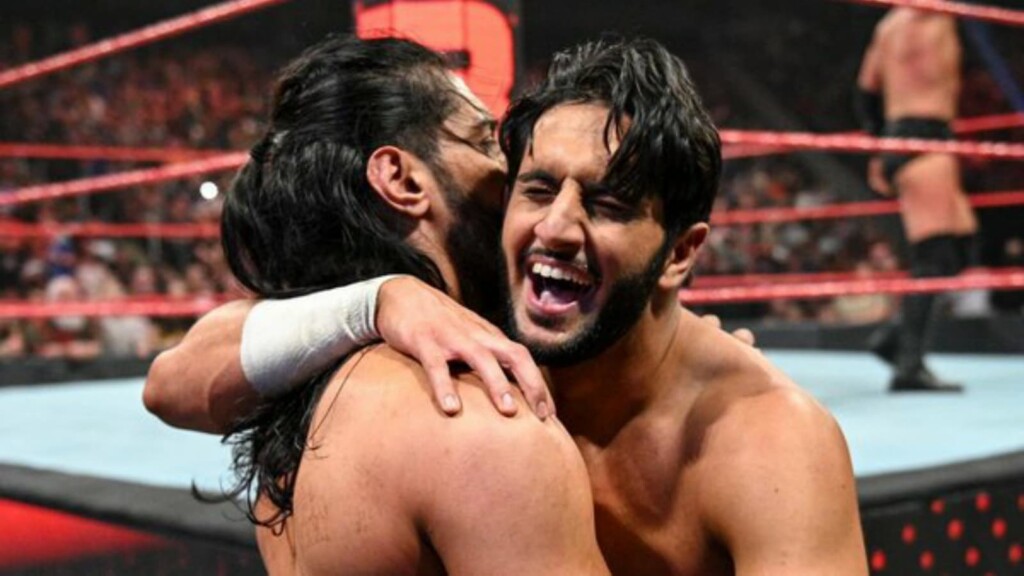 This match has been clearly announced to push Mansoor, which is a regular practice. He is the first ever professional wrestler from Saudi Arabia to sign with WWE. Every year, WWE gives him a big win at Saudi Arabian events and the WWE Universe can keep this in mind once again to predict the result of the match.
At WWE's 2019 event in Jeddah – Super ShowDown, Mansoor had won the 51-man Battle Royal. During the same year at Crown Jewel he defeated Cesaro. Next year at Showdown he picked up a win over Dolph Ziggler. Considering how much WWE pushes him at the Saudi Arabia events, he is quite likely to pick up the win against Mustafa Ali and gain momentum for a pinch of time again.
Prediction: Mansoor def Mustafa Ali