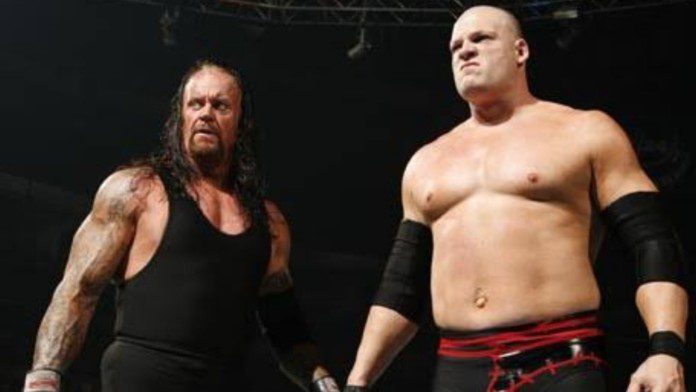 American professional wrestler, Mark W. Calaway, famously known by his ring name 'The Undertaker' in the WWE universe, has been one of the awe-inspiring colossal superstars in the wrestling world. The three-times World Heavyweight Championship winner has been involved in a long-running rivalry with his on-screen brother Kane. The mayor of Knox County, Kane also used to put a terrifying gimmick on his character during his tenure in WWE. The Undertaker, because of his uncanny ability to return after being dead ( according to WWE storylines, obviously) is known by the name 'The Deadman'.
Kane's demonic gimmick too has sent chills down the spine of many, and therefore this 2.13 m gigantic wrestler got a nickname 'The Devil's Favourite Demon". Both of their mysterious gimmicks have helped WWE creative story writers to present them as brothers on-screen. These two have projected their on-screen chemistry in perfection: whether working as a tag team or wrestling against each other. Now let us know about the off-screen details about their real relationship.
Is Kane the real brother of The Undertaker?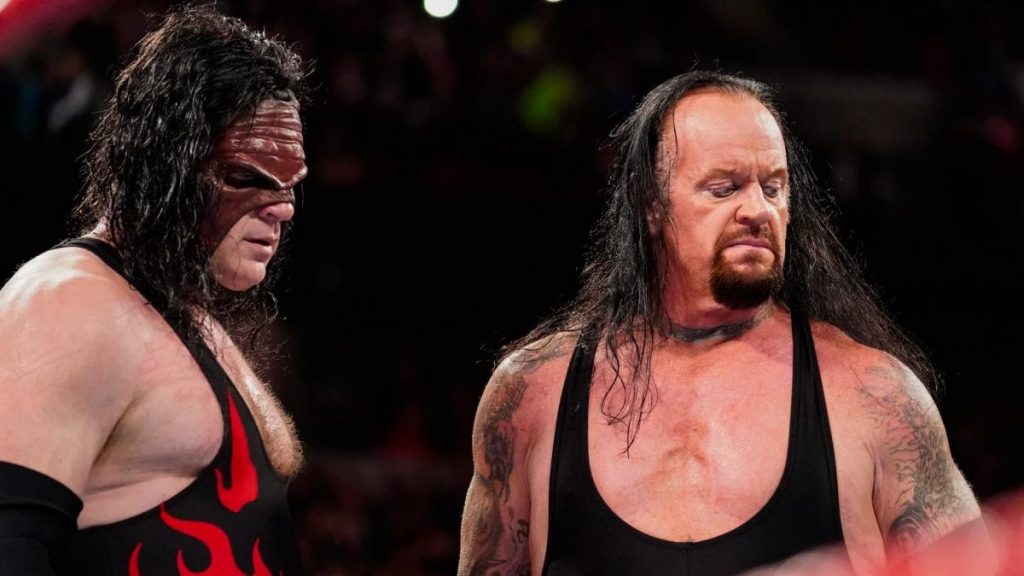 Taker's parents' real names are Frank Compton Calaway and Betty Catherine Truby. While Kane was born in a USAF( United States Air Force) family. So there is, by no chance, Kane is the real brother of Undertaker. Though they have similar heights and body structures, that does not justify the claim that they are siblings in real life.
An Undertaker's tweet on March 24, 2021, has started to give rise to some speculations on their blood relationships. Undertaker wrote, "@KaneWWE has been a brother to me on and off-screen for over 25 years. Hardworking, loyal, and dedicated I was honored to be the one to announce he is the newest member of the #WWEHOF Class of 2021! #BrothersofDestruction". But this tweet manifests their brother-like relationship in real life.
While these two wrestlers have given their all to the wrestling universe, it's time for them to enjoy their post-retirement days. The fact that these two have projected a blood relationship on-screen, which does not even exist in real life, so perfectly that the audience to this day still feels curious about their real-life relationship, is highly appreciatable.
Read Also- WWE's Top 5 highest paid wrestlers| Exciting list revealed