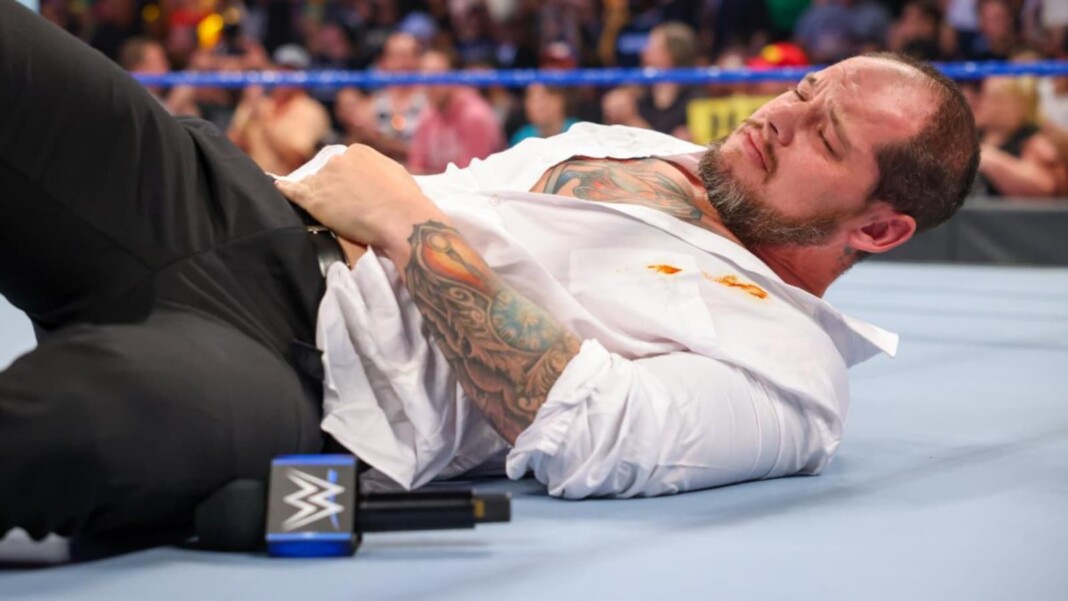 Money in the Bank contract has been stolen! Big E, the rightful owner of the contract, has been trying hard to get back his contract from Corbin. Baron Corbin's life, on WWE TV, has been on a downward spiral. The misfortune began several weeks back when Corbin lost his crown to the current WWE Intercontinental Champion Shinsuke Nakamura. Prior to that, Corbin used to be King Corbin and was living a lavish life, with basically everything that one would desire.
But since losing the crown, Corbin's life started falling apart. He lost his house, his car, all his belongings and he claims to be under massive debt. On the latest episode of WWE Smackdown. After failing to get $1000 from the crowd, Corbin decided to steal Big E's Money in the Bank contract.
On the latest episode of the Blue brand, Baron Corbin had come out to ask everyone in attendance to give him $1000. But before he could make his case, Corbin was interrupted by Kevin Owens. Owens told Corbin to shut up and stop embarrassing the company.
This led to a match being announced between the two Superstars, but there was a slight twist. If Owens won, Corbin had to stop asking for money and if Corbin managed to win he would get $1000 from Owens. Unsurprisingly, Owens picked up the win. But what followed surprised the entire WWE Universe. Baron Corbin, stole the WWE Money in the Bank briefcase from Big E.
No clarity has been provided on whether Corbin has earned the ability to cash-in the contract or not. But it seems like him stealing the briefcase will somehow play a role in the WWE Universal Championship match. Even if he isn't allowed to cash in the contract, Corbin will definitely play a role as a distraction in the match!
Baron Corbin had interfered in the Universal Championship contract signing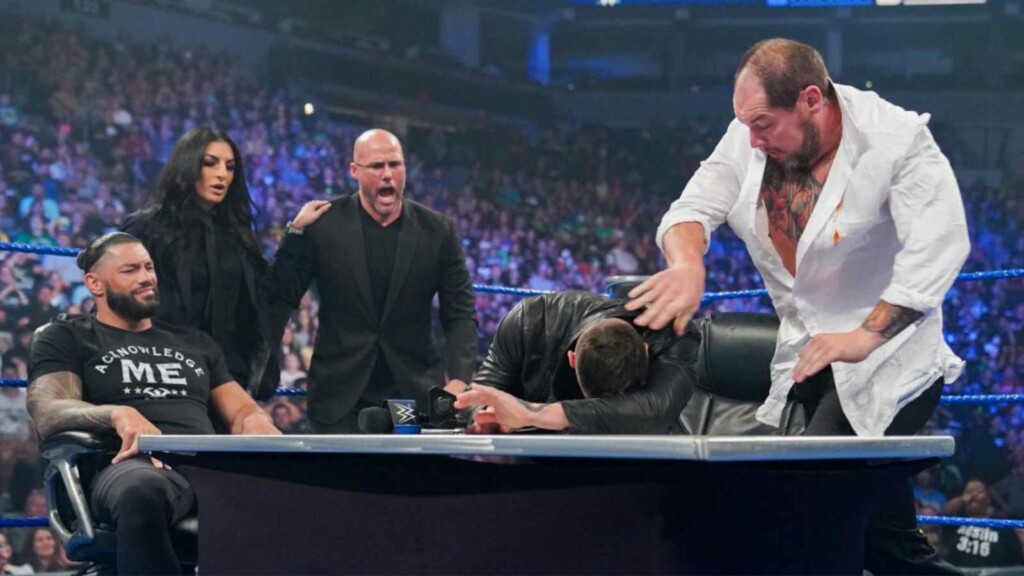 Since the last few weeks, Baron Corbin has been constantly influencing the WWE Universal Championship scene. A couple of weeks ago Finn Balor was about to sign the contract for the Universal Championship match at WWE Summerslam. But Corbin attacked Balor before he could sign.
Corbin himself tried to sign the contract, but John Cena ran in and signed the contract. Now, Corbin has the Money in the Bank contract. This might be hinting towards a probable interference during the match which Corbin had almost been a part of!
WWE Summerslam 2021 airs live on 21st August, 2021.
Also Read: How Smackdown Tag Team Championship match at WWE Summerslam 2021 can open up exciting possibilities?