Becky Lynch is one of the most popular and shining women in WWE currently. The Man is not only known for her abilities but is also known for her desperation to work for the WWE Universe. Lynch has great acquaintances and her respect backstage has increased day-by-day.
Lynch gave a huge update on her goals in the future. Here's what she said: "That's a tough one. You know, I don't know without forcing myself if there's anything else I really have that dream goal of achieving. Obviously, I want to main event WrestleMania AGAIN. Obviously, I want to fight all of these people, but I think there's something freeing in not being tied to "this goal is either going to make me or break me." I feel like I accomplished all those things that I've wanted to accomplish, but now I've accomplished them, and I felt that feeling."
"I want to stay there and I want to bring everybody up there and, maybe being Big Time Becks, I want the Women's roster to continue to thrive. I want the show to be awesome. I want to have great matches. I want to have better matches than I've had. I want to have better promos than I've had. I want the stories to be brilliant and unmissable and I just want the business to be great and I want to help make it great" – Sportskeeda
Becky Lynch recently gave a huge challenge to WWE Hall of Famer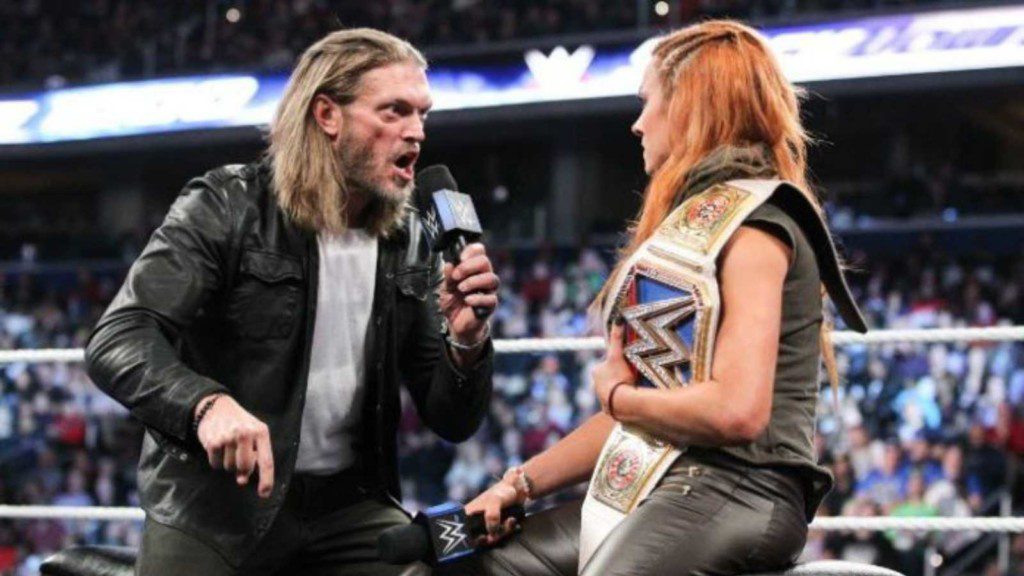 Becky Lynch recently exclaimed that she has been wanting to face WWE Hall of Famer Beth Phoenix for a long time now and that the Glamazon is scared of the Man. Lynch also added that the four time champion is trying to run away from Big Time Becks and that she would love to battle her.
"I've been tweeting that frickin' Beth Phoenix trying to get her to fight me for years. She keeps saying no, she keeps dodging it. I think she's scared. Yes. Yes I would love to fight Beth Phoenix."