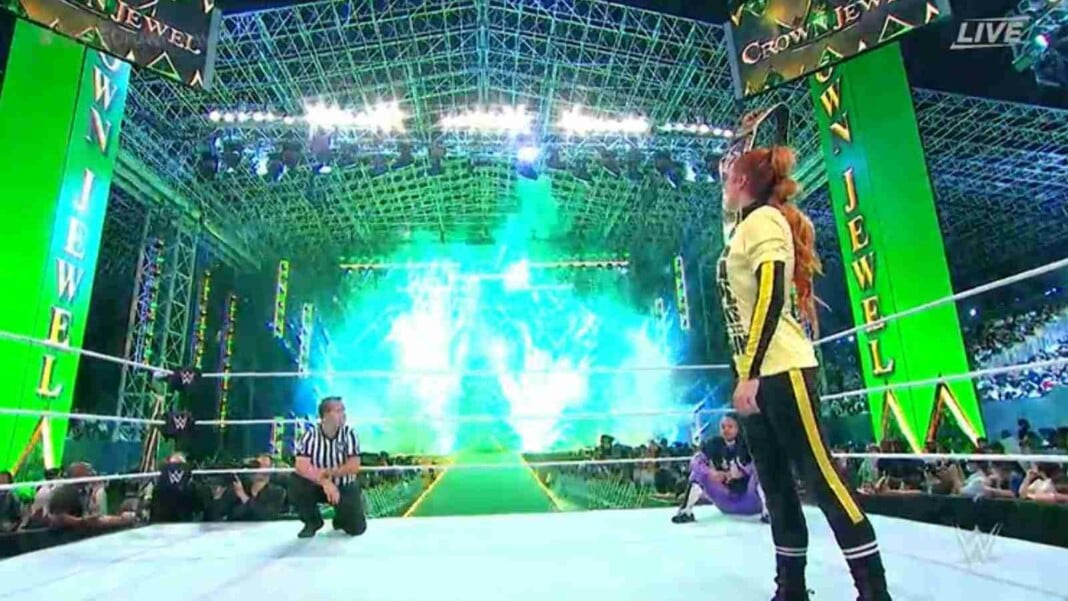 Becky Lynch is arguably one of the best things that could happen to the world of wrestling. The Man is currently the Smackdown Women's Champion and defended it successfully in a grueling triple threat match at Crown Jewel 2021. Big Time Becks defeated the Boss Sasha Banks and the EST of WWE Bianca Belair at the event and proved herself to be the best.
Following her victory, she sent an heartfelt message to the WWE Universe in Riyadh, Saudi Arabia for supporting her and to her opponents for giving her some moments that she will cherish in her whole career. The Man broke her character to thank everyone and also said that she would again start hating everyone after the message was sent. Here's her message: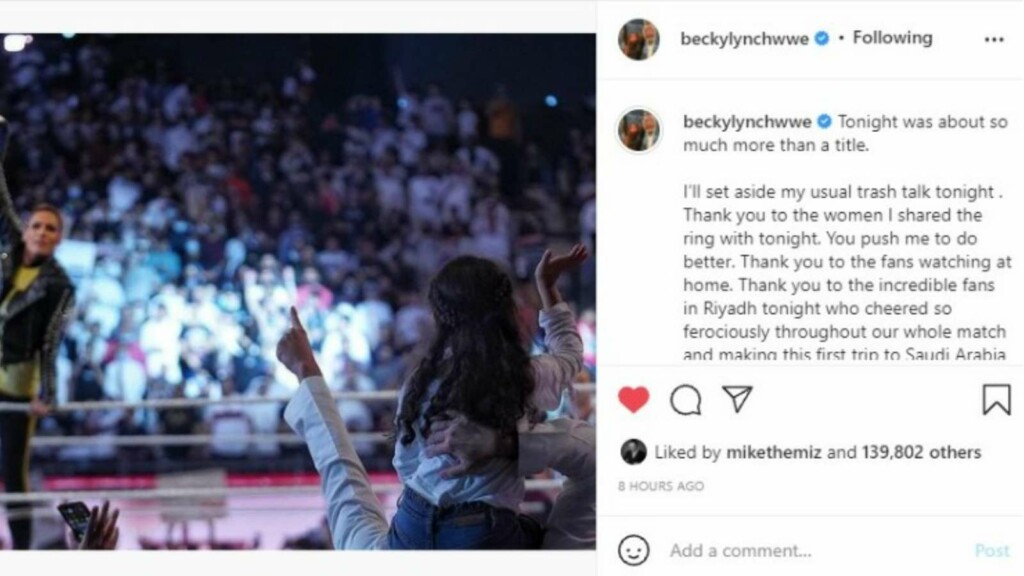 "Tonight was about so much more than a title. I'll set aside my usual trash talk tonight . Thank you to the women I shared the ring with tonight. You push me to do better. Thank you to the fans watching at home. Thank you to the incredible fans in Riyadh tonight who cheered so ferociously throughout our whole match and making this first trip to Saudi Arabia so memorable and inspiring so much hope for the future of women around the world."
"Congratulations to the first Queen of the ring winner @theatrinidad. And thank you to @tjwilson711 for being one of greatest minds the wrestling business has and collaborating with us to make magic. I'll go back to hating everyone tomorrow and wanting to slap heads. But tonight I want to say thank you. #Andstill"
What's next for Becky Lynch following her win at Crown Jewel 2021?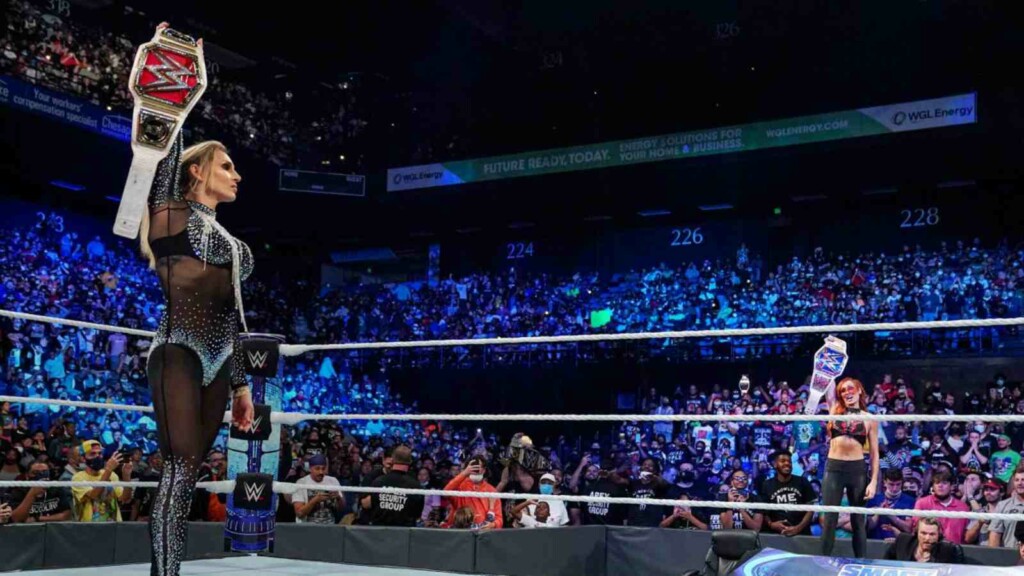 Becky Lynch will now move to Monday Night Raw as a part of the WWE Draft 2021 which has come into effect after Crown Jewel. Now, the Smackdown Women's Champion will reign as the Raw Women's Champion and will get ready to face Charlotte Flair at Survivor Series 2021.
The Man could also be continuing her feud with Bianca Belair who was never pinned by Big Time Becks following Summerslam 2021. This could bring their rivalry to another match to ultimately culminate their rivalry and bring out the absolute best in both the women.