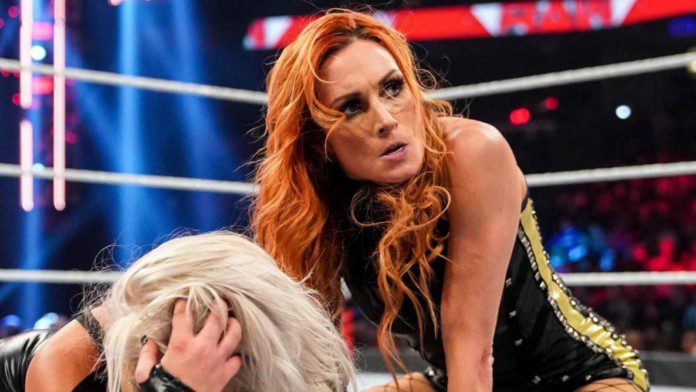 Becky Lynch has been on a dream run since she returned to the company at WWE Summerslam 2021. Moments after returning, post her maternity break, The Man pinned the EST of WWE in 26 seconds to become the Smackdown Women's Champion. Since then, Lynch has been a Champion. Currently she holds the Raw Women's Championship, after a title exchange segment involving Charlotte Flair.
Lynch has feuded against Bianca Belair and Charlotte Flair since her return. But in her every single match, she has managed to win in some way or the other. In fact, the way she wins show her as one of the best heels in the company. Considering how dominant her run has been, it is quite unlikely that Lynch will be losing the title anytime soon.
While the WWE Draft 2021, restricts Becky Lynch from appearing on the Blue brand, but the live audience received a massive surprise when The Man showed up during the latest episode of Smackdown. After the Blue brand's episode went off air, the Raw Women's Champion showed up to participate in a dark match.
Post her appearance on Smackdown, Lynch explained that she was required by the management to show up on the Blue brand. "I got a call that went like this. "Hey, Big Time Becks?" "Speaking." " The people of LA need the biggest main event possible . Can you make a stop at Smackdown tonight?" And so The Man came around. You're welcome" – tweeted Becky.
While we haven't seen Lynch lose a title match in a long time, the live audience were surprised to see The Man lose in a Fatal-4 match. Charlotte Flair, Sasha Banks and Bianca Belair were also a part of the match. But shockingly, Becky Lynch was pinned by Sasha Banks during the match.
Becky Lynch is currently feuding against Liv Morgan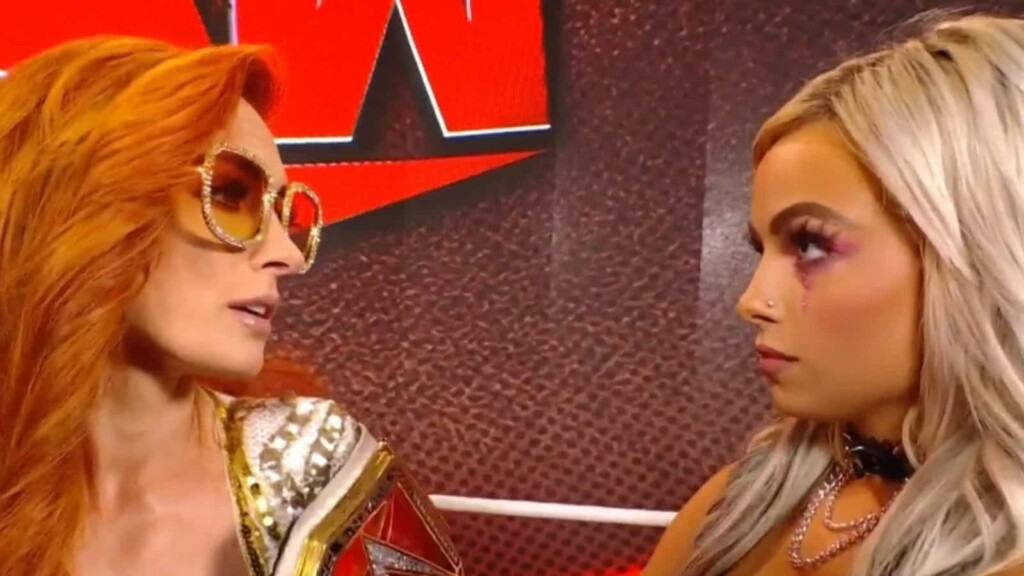 A couple of weeks ago, Liv Morgan emerged victorious in a Fatal-5 way match to become the No.1 Contender for the Raw Women's Championship. While many expected their Championship to take place at WWE Day 1, but it instead took place in the main event of a Raw episode.
While Morgan dominated for a major part of the match, Becky Lynch managed to win again by using the support of the ropes. Considering the controversial end to the match, we could see their rematch at WWE Day 1.
Also Read: WWE Day 1: Major update on Roman Reigns vs Brock Lesnar match