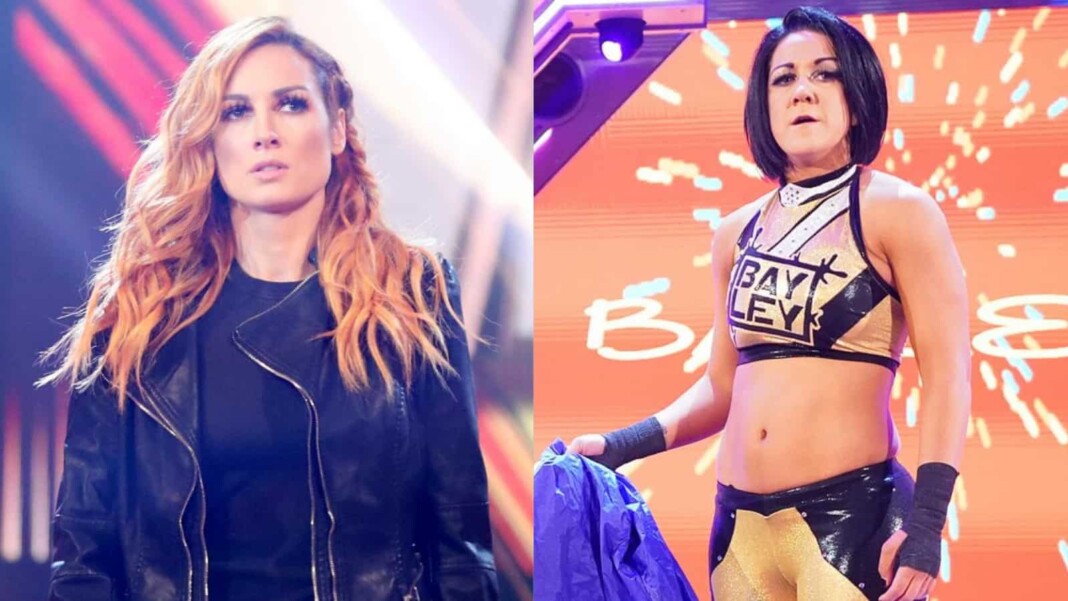 Becky Lynch recently made her return to WWE at Summerslam 2021. If her return wasn't shocking enough, she went on to win the Smackdown Women's Championship. She handed Bianca Belair one of the most humiliating losses of her WWE career by pinning her in just 26 seconds!
Lynch had been on maternity leave and had relinquished her Raw Women's Championship before going on the break. Since then, fans had been eagerly waiting for her return, and Lynch had teased her return on several occasions. Recently, Lynch revealed during an interview with Talk Sport that the initial plan was to get The Man back at Wrestlemania 37.
The plan was to have a match between Lynch and Bayley. But unfortunately, the match didn't come to fruition and ultimately, even Bayley was not a part of the Wrestlemania card. Yet, the Role Model of WWE made her presence felt at the Showcase of Immortals, with her several appearances. As soon as the reports of the potential Wrestlemania match surface, Bayley made it quite clear that she isn't interested in facing Becky Lynch!
The tweet came to the Smackdown Women's Champion's notice and she responded to it with quite a bold claim. She mentioned that Bayley will be making a smart choice by disagreeing to face her. Otherwise, Lynch would beat her in 5 seconds!
Becky Lynch will be putting her title on the line at WWE Extreme Rules 2021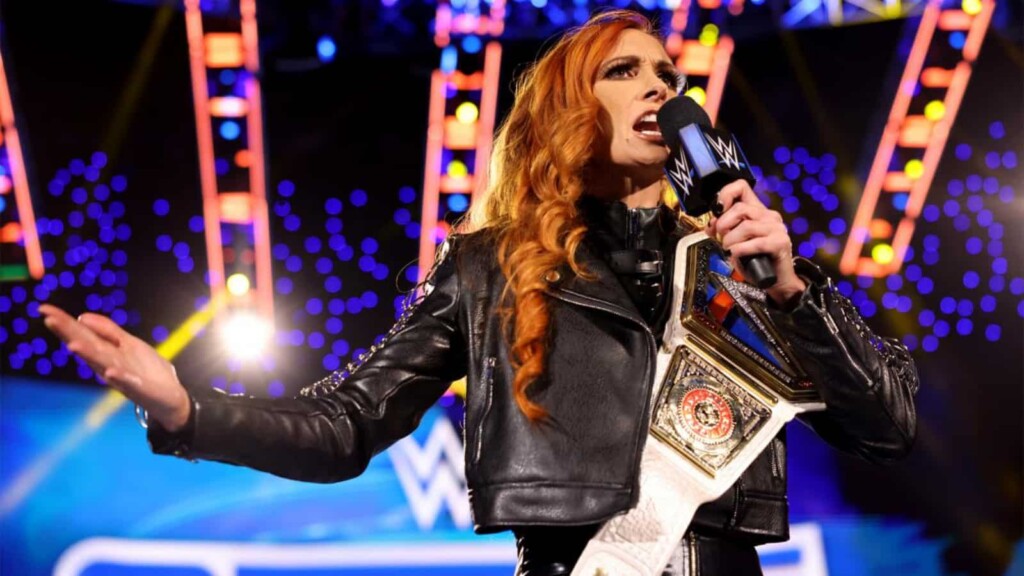 The Smackdown Women's Championship is going to be on the line for the first time since Becky Lynch won the title at "The Biggest Party of the Summer". At WWE Extreme Rules 2021, we will be witnessing a rematch between The Man and the EST of WWE. Belair will have her humiliating 26 -second defeat playing in the back of her mind as she tries to recapture the title.
On the other hand, Bayley has been nursing a torn ACL and will be out of action for quite some time now. Prior to her injury, she was scheduled to challenge for the Smackdown Women's title. It won't be surprising to see her going after the title as soon as she is back. If Lynch still has the title, then a feud between Bayley and Lynch would be inevitable.
Also Read: India's first-ever NBA-drafted player Satnam Singh signs with All Elite Wrestling