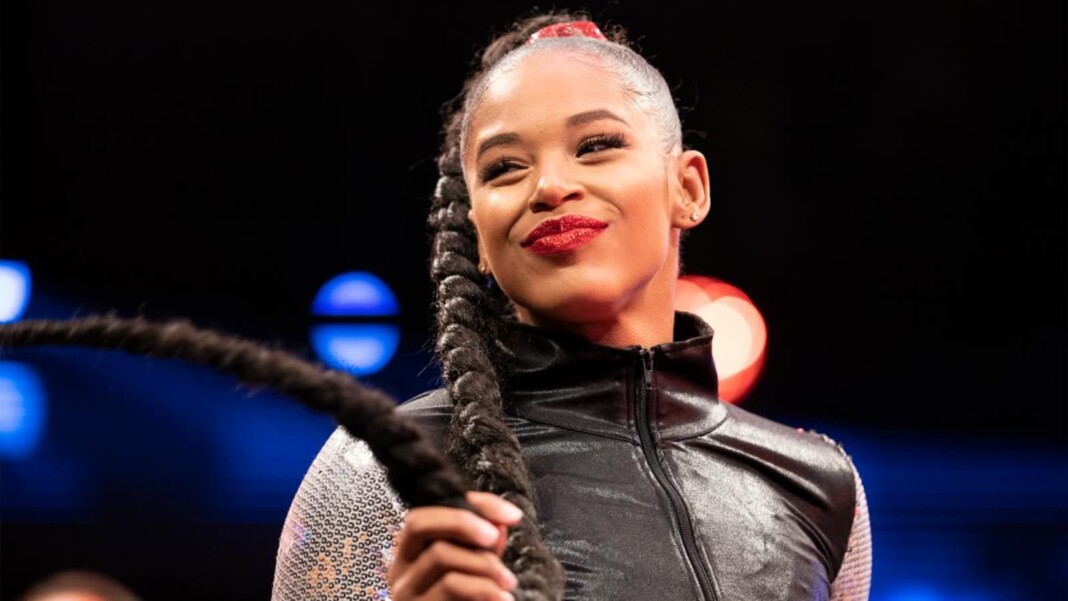 Bianca Belair has been having a wonderful 2021. Her list of accomplishments just don't seem to end this year. The EST of WWE's massive push in the company started earlier this year and the WWE Universe loves her so much that despite a humiliating defeat at WWE Summerslam 2021, at the hands of Becky Lynch, they stand by her unconditionally!
Belair began the year with a Royal Rumble win. She outlasted 29 of her opponents to win the Women's Royal Rumble match, in her first appearance itself! The win at Rumble earned her a main-event match at Wrestlemania 37, which itself was a historic match.
Bianca Belair challenged and successfully dethroned the then-Smackdown Women's Champion Sasha Banks in the main event of Night One of Wrestlemania 37. Since then she went on to be a defending Champion, until suffering a shocking loss at "The Biggest Party of the Summer". Belair recently appeared for an interview with WWE legend Kane (Glenn Jacobs, Knox County Mayor), where she spoke about her WWE journey.
"It was a whirlwind and it happened really quickly for me. I was in NXT for about 4 years. Just learning the ropes, getting started and then I got drafted to Raw, then Smackdown. Then all of a sudden, I'm in the ring with 29 other women…and then it hit me once I looked to the left and I saw the Wrestlemania sign and I was like oh yeah I just won the Royal Rumble and oh yeah I'm also going to Wrestlemania," mentioned Belair.
"It just blew my mind how quickly everything was happening…I was on the same poster as you (Kane), The Undertaker and all the amazing legends…it blew my mind. My life had taken this turn…it was just a whirlwind of so much happening so quickly and just trying to grasp it all…it has been wild, it has been crazy but I am so blessed," continued the former Smackdown Women's Champion.
Bianca Belair was recently honoured by her home state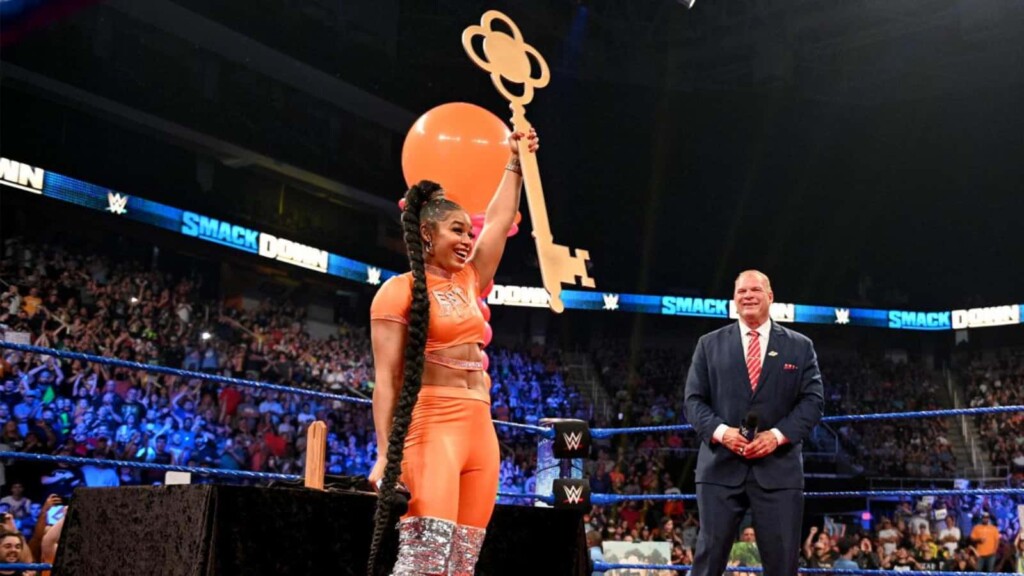 The latest episode of Smackdown, took place at Bianca Belair's home state of Tennessee. The main event of the Blue brand featured a homecoming celebration segment for the EST of WWE. In order to honour her, the Mayor of Knox County, Glen Jacobs, who is popularly known as Kane in WWE, gifted her with the keys to the Knox County.
The segment was interrupted by Smackdown Women's Champion Becky Lynch. Belair has been feuding against Lynch, since The Man returned at Summerslam and defeated her in 26 seconds to win the title. The two Superstars are scheduled for a rematch at WWE Extreme Rules.
Extreme Rules airs live on 26th September, 2021.
Also Read: All Elite Wrestling and The Owen Hart Foundation announce association