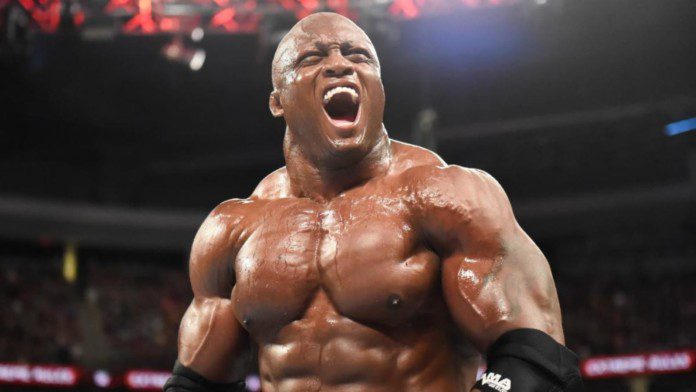 Bobby Lashley has been on a dominant run throughout 2021. In the beginning of the year, he pinned the then-WWE Champion The Miz to kick off his first reign as the top Champion of WWE. The All Mighty One, with some assistance from MVP, managed to retain his title for a major part of the year.
Drew McIntyre and Lashley collided on several occasions – on some of the major PPVs, where the leader of The Hurt Business emerged victorious every single time. But Lashley's first reign as the Champion came to a screeching halt, when Big E successfully cashed in his Money in the Bank contract.
Since then, Lashley had gone missing from the Championship scene, until last Monday. On the latest episode of Raw, Bobby Lashley demanded his insertion into the WWE Championship match at WWE Day 1. While Seth Rollins and Kevin Owens – the already qualified participants of the match were completely against this idea. But WWE officials Sonya Deville and Adam Pearce had other plans. They announced that Lashley had to participate and win in three matches during the night to become a part of the WWE Championship match.
Lashley kicked off the night in a match against Kevin Owens. After an intense bout, he moved in for the Hurt Lock, but before he could apply the moved, Owens tapped out! earning Lashley his first win. The next bout was against Seth Rollins, where Owens tried to outsmart Lashley. He came out and attacked Rollins – earning Rollins a win via disqualification.
But Deville and Pearce announced that they will have a rematch in a No Disqualification match. As soon as the match was restarted, Lashley speared Rollins down for his second win. The third match was also a No Disqualification bout – and saw interferences from Rollins and Owens. But towards the end MVP caned Big E in the knee to help Lashley win his way into the WWE Championship match.
"You can throw whoever the hell you want in my way and as you saw last night, it won't matter.
Former Universal Champ?
Former 4-Time Champ?
Current Champ?
Same. Damn. Night.
Your reckoning comes at #WWEDay1. #AndNew" – tweeted Bobby Lashley after his series of dominant performances.
Bobby Lashley's addition makes WWE Championship bout a Fatal 4-Way match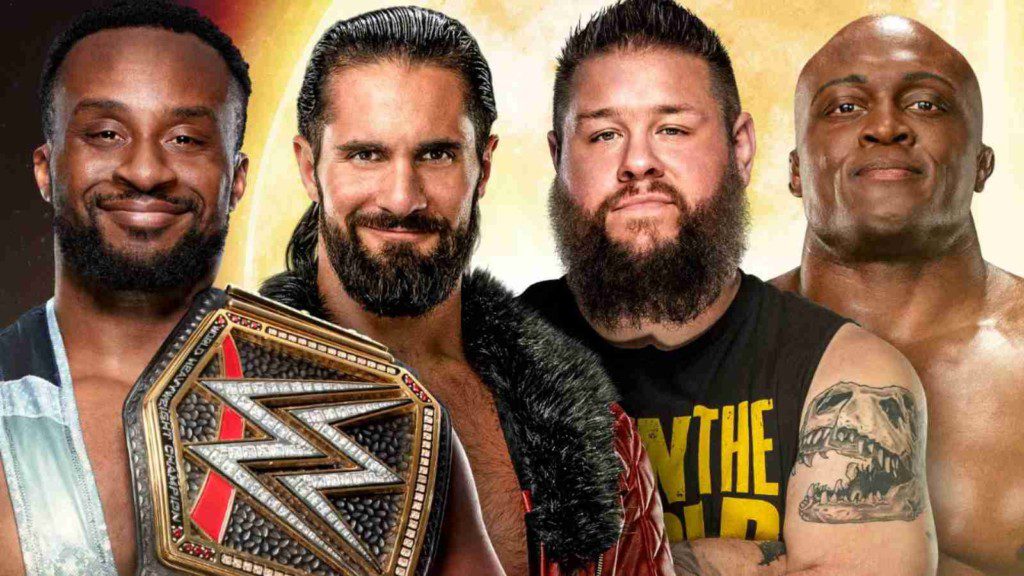 The WWE Championship match at WWE Day 1 was going to feature Big E defending his title against Seth Rollins and Kevin Owens. A triple threat match already stacked up the odds against Big E as even if Rollins pins Owens or vice versa, E will end up losing his title.
Things have gotten even more challenging now – with the addition of Bobby Lashley. The Fatal 4-way matches are No Disqualification matches – which essentially means that we could even see interferences from MVP and The Hurt Business. The New Day could walk out too, to help Big E.
Also Read: Why does Dwayne "The Rock" Johnson pee in water bottles in the gym?