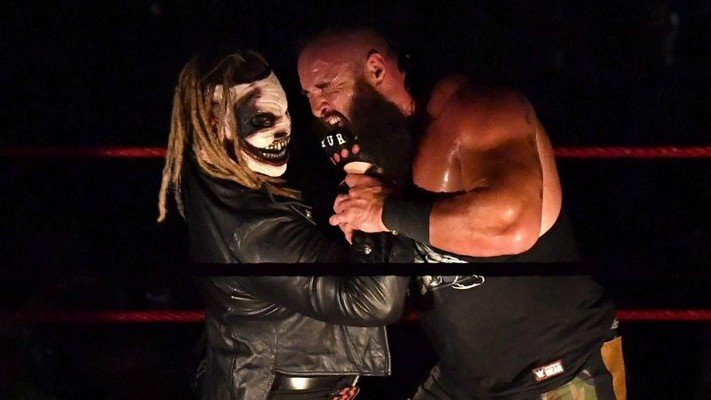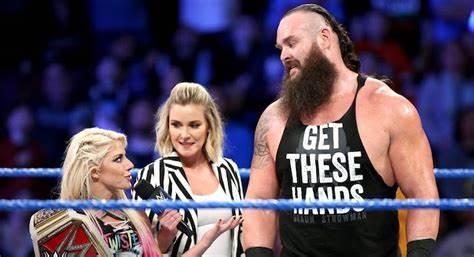 Ahead of his meeting against The Fiend in SummerSlam, Braun Strowman has started playing his cards. In a very strange encounter, what is the least that can be said.
Nikki across was talking to her friend, Alexa Bliss about the her incidents with the Fiend, and was eventually questioned about her relationship with Strowman.
Talking about the first, Bliss said that the encounter was terrifying and haunting. They then played the footage from the other night when Braun said he didn't care about Bliss and that she meant nothing to him. Bliss then asked about Braun's comments and how they made her feel, while looking emotional during this point and then things started being dark.
Later in the episode, Braun Strowman came out with a new look, and called Fiend out to face his fears, threatening to rip him from limb from limb.
Bliss then came out and talked to Braun, saying for the sake of them they needed to have a conversation. She said this is not the Braun she knows, especially last week when he said he didn't give a dam about her. Braun said she tried to use him as a pawn, and then said you think you can use me a clown and then talked about all the things they did together.
Between Strowman and Bliss
Strowman started misbehaving with Bliss and repeatedly kept telling to get out of the ring. She then slapped him in the face hard, and kept doing it over and over again, telling him to wake up.
He then picked her up and held her over his shoulders. Then the screen started to go out and the lights dimmed. Braun kept calling out, The Fiend as he held her, and then he tossed her in the air and the lights went out. When they came back on Bliss was in the ring. on the ground with Fiend next to her. Strowman then appeared on the screen and started laughing maniacally.
Also Read: WWE NXT results, Aug. 12, 2020