Donald Trump was the 45th President of the United States. He is also a businessman and a media personality. But what many might not know, is the fact that he is also a WWE Hall of Famer! Trump was inducted into the WWE Hall of Fame's celebrity wing in the year 2013. In fact, he was also an active part of a Wrestlemania storyline.
In 2007, a Battle of the Billionaires storyline kicked off between Vince McMahon and Donald Trump. The feud led to a match at Wrestlemania 23 – where Trump was represented by Bobby Lashley, whereas Umage represented McMahon. The stipulation of the match ensured that McMahon's head was shaved bald by Trump, after the match.
In 2009, the former President of the United States, appeared on WWE once again. The storyline involved him purchasing Raw from McMahon and selling it back later. This was the last time that Trump was seen on WWE TV. But a WWE Hall of Famer wants to face Trump in a Wrestlemania match.
Two-time WWE Hall of Famer, Bret Hart was recently interacting with his fans on Instagram. One of his fans asked him whether he would return to WWE as a manager, to which Hart replied that he could return as a part time wrestler – to wrestle Trump in a match, with Vince McMahon as a special guest referee.
"I mean if there was something where it's like I could wrestle Donald Trump at WrestleMania and Vince McMahon was gonna referee it or something, I'd hear it out because it'd be funny to hear it but the thought of me going in there and wrestling somebody is pretty unlikely," mentioned "The Hitman".
Donald Trump is a WWE Hall of Famer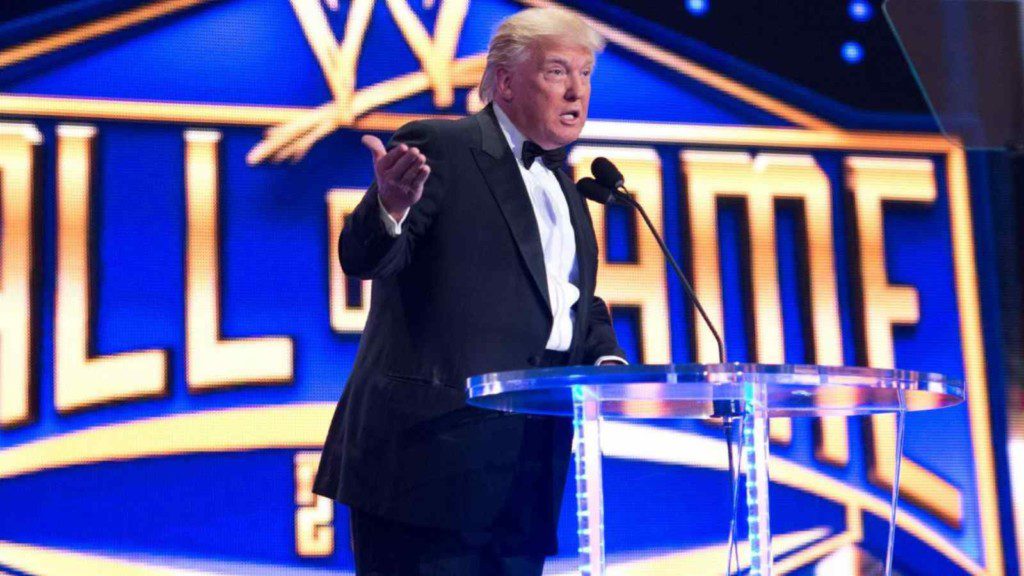 Former US President Donald Trump and WWE CEO & Chairman Vince McMahon are long time friends. In fact, even before Trump appeared on WWE for the Battle of the Billionaire feud, McMahon had associated with him for work. Wrestlemania IV and V were billed to be taking place at the Trump Plaza.
Post this, Trump made sporadic appearances on WWE TV in brief feuds with McMahon. After Trump was elected as the President of the United States, he even appointed as Linda McMahon, Vince's wife, to his Cabinet as the Administrator of the Small Business Administration.
Also Read: "The Queen" Charlotte Flair is not keen on facing a Smackdown Superstar