Brock Lesnar and John Cena are two of the biggest names in the world of professional wrestling. While Cena is a record 16-time WWE World Champion, Lesnar is considered to be one of the most dominant Superstars in the history of the business. Very few Superstars come close to the level of these two future WWE Hall of Famers.
While both the Superstars have numerous iconic runs with WWE, the "Beast Incarnate" and the "Leader of Cenation" continue to make sporadic appearances for the company. It would be fair to consider them to be some of the best in the business. A WWE Hall of Famer recently compared them to legendary NBA stars like LeBron James and Kobe Bryant.
Jeff Jarrett recently appeared for an interview with Brandon "Scoop B" Robinson of Bally Sports, where he was asked to compare WWE Superstars to a few NBA stars. When he was asked about naming LeBron James of WWE, he answered, "So that's dominant, physical – Brock Lesnar. Its just unbelievable what he did. He left for UFC and he came back. You hear all the legendary stories about LeBron as a 14 year old, a 16 year old and all this. When we look at Brock's high school career and college career…he has always been on top."
The next question was to name the Kobe Bryant of WWE. "Cena has the killer instinct. When you really see the numbers, that you don't need to get into. Cena was handed the baton and when he took the baton he literally said, 'Alright. Raw, Smackdown, WWE – lets go. Nothing is stopping us now.' Night in and night out with that killer instinct."
But this wasn't all. Jarrett was even asked about naming the Stephen Curry of WWE. Without even thinking much, the WWE Hall of Famer named Bret Hart as the Steph Curry of WWE. "Bret Hart is a guy that you wouldn't really say you saw Bret Hart in 1985, 1987, even in 1988-89 when he won. You wouldn't say 'Oh he is going to be a really big player in the late 90's.' And Bret Hart was," answered Jarrett.
Brock Lesnar will be in action at WWE Day 1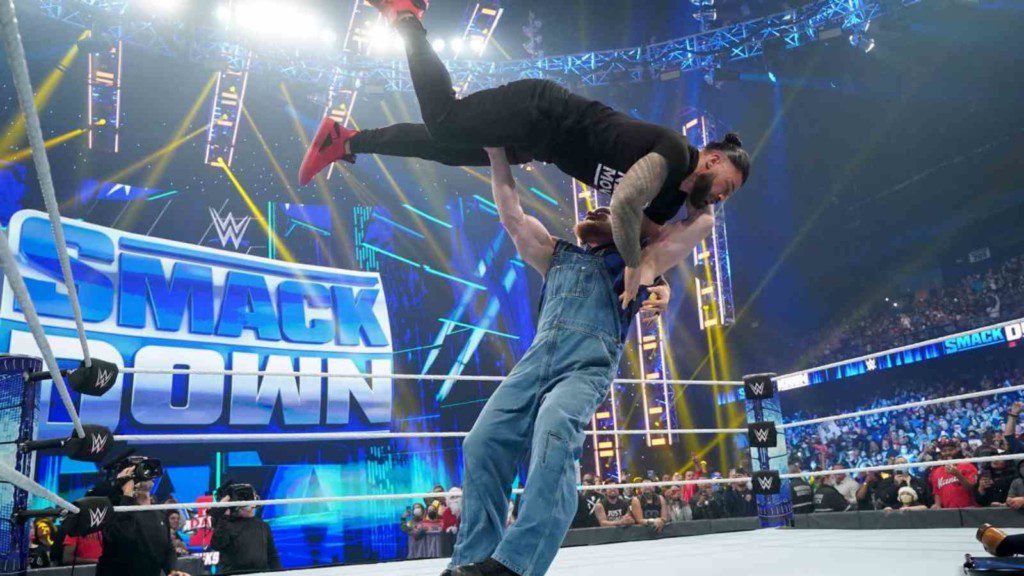 The Beast Incarnate made his shocking return to WWE at Summerslam 2021. He straight up challenged Roman Reigns for the Universal Championship. The Tribal Chief managed to retain his title at WWE Crown Jewel 2021. But the feud is far from over and a rematch is scheduled at WWE Day 1.
But this time, the odds seem to be in Brock Lesnar's favor as Paul Heyman has been fired by Reigns and might be seen again as Lesnar's advocate! Although there could be a massive twist ahead – with Heyman double crossing Lesnar at the upcoming PPV. This could perfectly set up the trilogy to conclude at Wrestlemania 37.
Also Read: Former WWE Superstar Braun Strowman sports new blonde look