Brock Lesnar has been one of the most dominating Superstars in the professional wrestling industry. His dominance is justified from the fact that he was the Superstar responsible for ending The Undertaker's Wrestlemania streak. Lesnar was dominating the WWE roster until losing the WWE Championship to Drew McIntyre at Wrestlemania 36.
Post his loss, Lesnar went missing from WWE for over a year. He made his surprise return at WWE Summerslam, and went straight after the Universal Champion Roman Reigns. Brock Lesnar's former advocate and Roman Reigns' current special counsel – Paul Heyman's presence made this rivalry all the more interesting.
Two of the biggest Superstars of the WWE roster collided at Crown Jewel, in a match that was announced two months in advance. WWE realized that a feud of such a massive scale deserved a much grander stage like Wrestlemania / Summerslam, hence the match in Saudi Arabia did not have a clean finish. With interferences from The Usos, Reigns managed to retain his title.
But the Beast was unleashed on the next night, at Smackdown. Lesnar brutally attacked Reigns, The Usos and everyone who stood in his path. He attacked the production crew and even the officials. This did not go down well with Adam Pearce and he suspended Brock Lesnar indefinitely. Pearce was attacked by Lesnar too – leading to a fine of $1 million.
While Lesnar might be suspended from appearing on the shows as a Superstar, no one can stop him from coming in as an audience member. We now have details on Lesnar's next WWE appearance. He will be purchasing a ringside seat ticket for the December 10 episode of Smackdown, in Los Angeles – as revealed by a tweet from STAPLES Center.
Brock Lesnar and Roman Reigns might rekindle their feud till Royal Rumble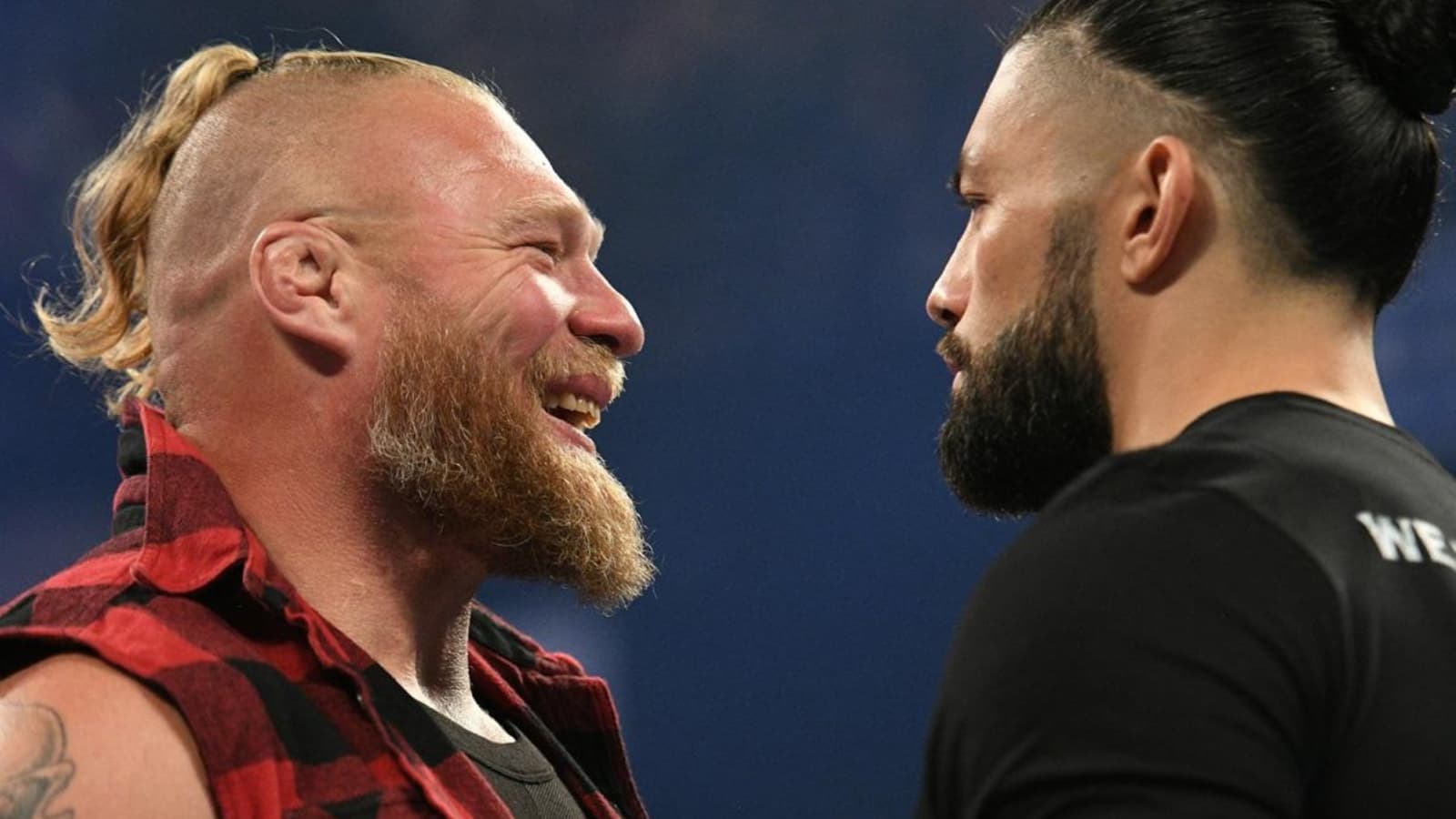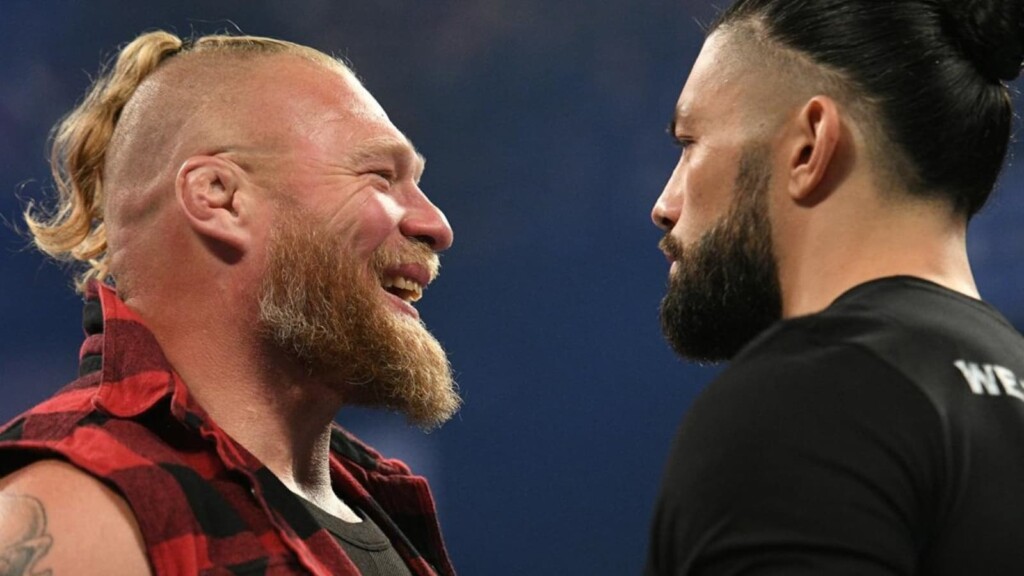 Paul Heyman's loyalty is still unclear. He has claimed to be by Reigns' side, but his actions has proven to be otherwise. We might see him play a more prominent role in the near future. Currently, Roman Reigns is occupied in a feud with The New Day. The feud with Brock Lesnar is on hold, as the focus is currently on Survivor Series.
But with Lesnar scheduled to appear on December 10th, it seems like WWE is building towards a match between the 2 Superstars at Royal Rumble. They can easily avoid a match at TLC – by not lifting Lesnar's suspension.
Also Read: WWE Survivor Series 2021: Can Rey Mysterio win the match for Team Raw?